Danish Teen Wakes From the "Dead" Just as Doctors Prepare to Harvest Her Organs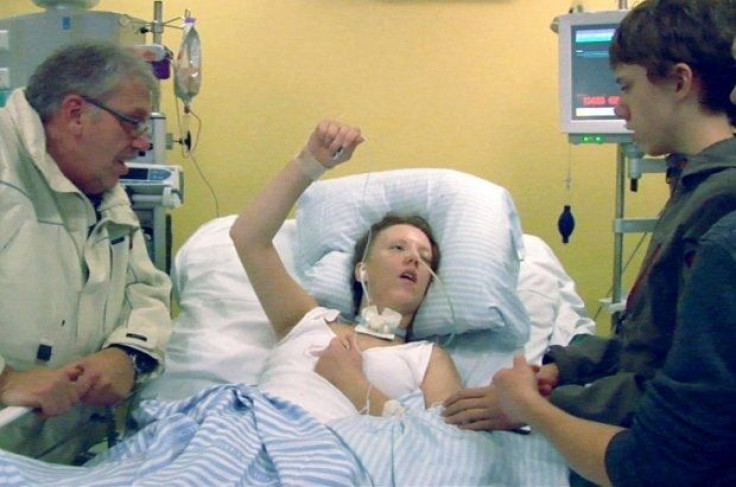 A teenage girl who had been stuck in a coma after a catastrophic car crash miraculously woke up just as doctors were about to declare her brain dead and harvest her organs.
Doctors had assessed Carina Melchior's chances of recovery as being very low and asked her family whether they would consider organ donation. Her parents agreed and the 19-year-old was taken off of her respirator.
However, after a few days when doctors were preparing her for organ donation, to the astonishment of the staff at the Aarhus University Hospital, in Denmark, Carina suddenly opened her eyes and started moving her legs.
The teenager is now recovering at a rehabilitation center and is now able to walk, talk and even ride her horse Mathilde.
However, her family is now suing the hospital for damages, claiming that doctors took her life support too soon because they were desperate to harvest her body parts.
"Those bandits in white coats gave up too quickly because they wanted an organ donor," Carina's father Kim told the Danish newspaper Ekstra Bladet.
The family's lawyer Nils Fjeldberg said that Carina keeps asking if her doctors were trying to kill her.
"Of course this is a great trauma, both for her and her parents who were convinced that there was nothing else that could be done and agreed to donate her organs," he told the newspaper.
Carina, now 20, had crashed her car in October 2011. She was admitted to the hospital and stayed there for three days before doctors said that her brain activity was fading and consulted her family about stopping treatment. The parents then agreed to donate her organs.
Organ donation can only take place after brain death, the condition in which the irreversible end of all brain activity has set in.
However, in Carina's case, the hospital has acknowledged that they made a serious mistake in her diagnosis.
"We are overjoyed that the young woman survived and that she is moving on after the accident," Claus Thomsen, the hospital's chief medical officer, wrote in a press release, according to The Copenhagen Post. "But we made a mistake underway and made the family believe that their daughter and sister would die."
The hospital also acknowledged that medical staff should not have asked the question of organ donation as there were not clear signs that brain death would occur. In the release, the hospital said that they had implemented new guidelines to make sure that the conversation about organ donation would only occur if there were no more treatment options available and the patient's brain function had either ceased or was expected to cease in a short period of time.
In a documentary about her life called 'The girl who wouldn't die', the 19-year-old said she is sure that she will recover and hopes to move in her own apartment in the future.
"And I will be working as a graphic designer and be able to ride Mathilde properly," she said.
Published by Medicaldaily.com