Dodgers Fan, Jonathan Denver, Fatally Stabbed After Game; 1 Suspect Wore Giants Hat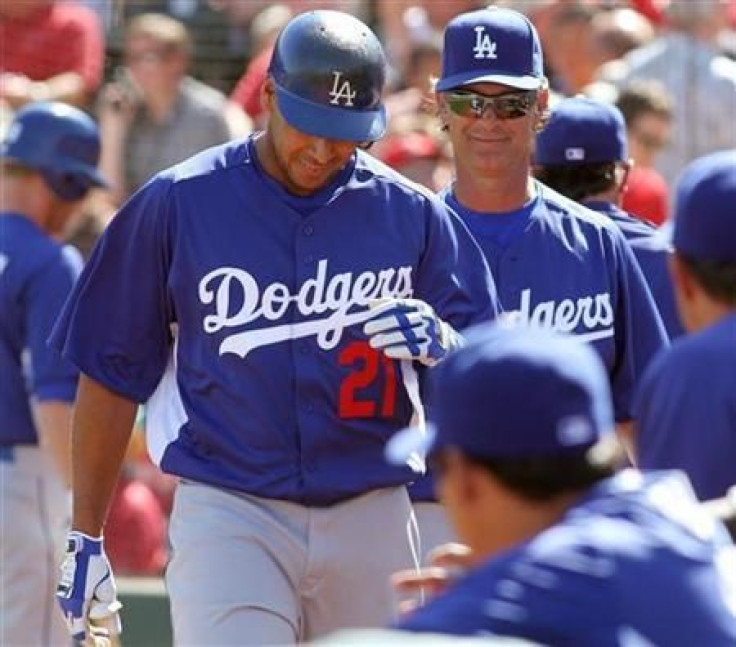 Dodgers fan, Jonathan Denver, 24, was fatally stabbed outside of AT&T Park after a meeting between Los Angeles and the San Francisco Giants this past Wednesday. San Francisco police have arrested two men, aged 21 and 18, in connection with a fight that broke out between Dodgers and Giants fans.
"We were deeply saddened to learn of last night's horrific incident that occurred several blocks from the ballpark and resulted in the tragic death of 24-year old Jonathan Denver. Our thoughts and prayers are with his family during this difficult time," read a statement on the Giants organization's Twitter page.
"While details are still emerging, we want to be clear that there is absolutely no place in our community for this type of senseless violence. The Giants are working w/ SFPD to step up enforcement in and around the ballpark tonight and throughout the rest of this final home stand. We will also observe a moment of silence in memory of Mr. Denver before tonight's game."
According to the report, an altercation involving around 10 Giants and Dodgers fans boiled over outside of the ball park. Denver, who was wearing a Dodgers baseball hat at the time of the attack, was stabbed in the upper torso and taken to San Francisco General Hospital where he died as the result of his wounds.
A second man involved in the fight was treated at the same hospital for sustaining a number of blows to the head, but was released after he was treated by doctors. Police did not release the identity of the two men in custody or if either party had actually attended the game.
"We're still sorting it out but we want to assure the public the bad guys are in custody," Police Chief Greg Suhr told the San Francisco Chronicle.
On March 31, 2011, Giants fan and Santa Cruz paramedic Bryan Stow was severely beaten by two men wearing Dodgers gear after an opening season game between the rival major league baseball teams. Stow had to undergo traumatic brain surgery as a result of the attack.
Published by Medicaldaily.com