Ebola Survivors May Still Pass Virus Via Semen During Sex Years Later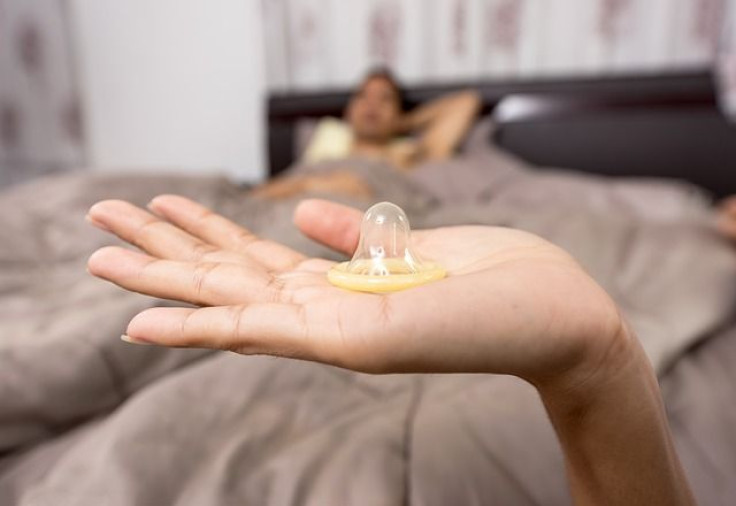 The battle for Ebola survivors doesn't end after recovery; medical complications like headache, vision problems, and fatigue occur even after testing negative. Ebola-free men also face another obstacle in their healing process: sexually transmitting the disease. A recent study published in Open Forum Infectious Diseases has found Ebola can linger in survivors' semen more than two years after infection.
Among the men with Ebola virus RNA — the genetic material — in their semen, some had previously tested negative for the virus. Out of about 150 men who provided samples, 13 tested positive for Ebola, and of these men, 11 had positive results even two years after their initial diagnosis. This raises the question of how long the virus can linger, and whether men who test positive for Ebola RNA are still able to transmit the virus to their sexual partner.
Read More: Virus Spread By 'Unconventional Routes' Like Semen And Breast Milk Toward End Of Epidemic
In March 2015, it's believed a Liberian man who survived Ebola six months earlier had transmitted the virus to his female sex partner. In the study, doctors identified Ebola RNA in the man's sperm 175 days after he developed symptoms, which is 74 days more than previous cases seen at the time. This specific case confirmed Ebola could be sexually transmitted; the woman died from the infection while the male survivor is alive.
The rare and deadly virus begins with common flu-like symptoms, like fever, muscle and joint pain, and headache. As it progresses, people begin to have extreme diarrhea, while people's blood vessels may become leaky, which may cause bleeding from the rectum, nose or mouth during the late stages, according to the Centers for Disease Control and Prevention. Those with the virus can transmit it through bodily fluids including blood, vomit, diarrhea, or semen which become infectious when they start showing symptoms of the disease.
In the new study, researchers at the University of North Carolina at Chapel Hill in conjunction with investigators from Ohio-based Clinical Research Management and the ELWA Hospital in Liberia emphasized that the effects of Ebola on survivors' health can last over two years, even in men who have tested negative. Typically, levels of the virus can remain in a person's semen and vaginal fluids for up to 90 days after they've tested negative for Ebola. This is why the World Health Organization recommends Ebola survivors and partners to use condoms to prevent contact with seminal fluids, at least until their semen has twice tested negatives for traces of the genetic material.
"Our finding of long term persistence and intermittent detection of viral RNA in semen suggests we need to change how we think about Ebola as it is no longer only an acute illness, but also one with potential long-term effects," said Dr. William A. Fischer II, study co-author and an assistant professor in the UNC Division of Pulmonary and Critical Care Medicine, in a statement.
It's unclear why Ebola RNA lingers in semen even two years after survivors test negative. Researchers believe it's because the testes are immunologically "privileged" sites, meaning it's easier for the virus to go undetected and avoid being attacked by the immune system via the reproductive system. These areas are less prone to inflammatory attack by the immune system when it detects foreign substances.
The men who tested for Ebola in their semen were, on average, older than those who never tested positive. They were also more likely to report post-Ebola symptoms, like vision problems, compared to those who tested negative. It's becoming clear that in some survivors, traces of the virus can linger in a man's genital tract for longer periods of time with the potential implication of transmission.
Read More: Why Some People Infected Ebola Don't Show Signs Of Illness
In regards to female survivors, researchers believe they do not infect others through sex. Growing fetuses are considered somewhat immunologically privileged, but the vaginal walls and fluids are not.
The new findings suggest health officials should come up with ways to provide new information on how to prevent the sexual transmission of Ebola, without making things worse for survivors. Researchers are still working to gain better insights into the virus, including its presence in immunologically privileged areas. Late last year, there was an Ebola vaccine that tested 100 percent effective during clinical trials of the drug with more than 11,000 people in Guinea.
Researchers are beginning to understand the nature of Ebola and how its effects can be long-lasting well after recovery.
Source: Fisher WA, II, Brown J, Wohl DA et al. Ebola Virus RNA Detection in Semen More than Two Years After Resolution of Acute Ebola Virus Infection. Open Forum Infectious Diseases. 2017.
See Also:
What Happens When Ebola Invades Your Immune System
'Superspreaders' Are Responsible For The 2014 Ebola Outbreak, Study Says
Published by Medicaldaily.com