FDA Approves Pfizer's Lung Cancer Drug For Expanded Use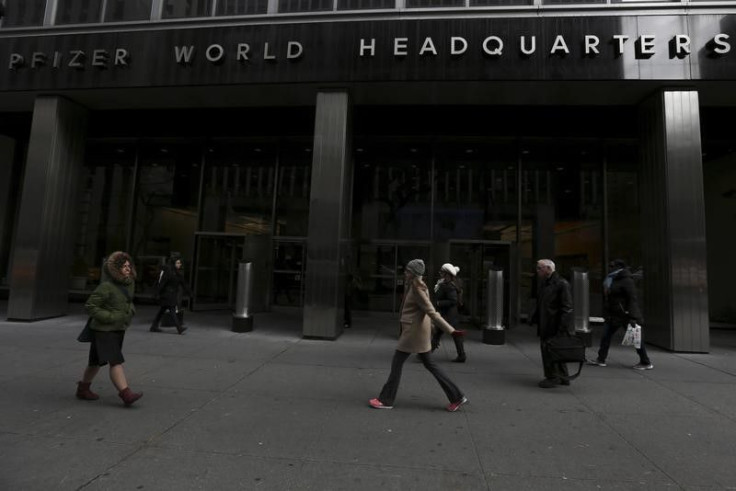 (Reuters) - The United States Food and Drug Administration on Friday approved the expanded use of Pfizer Inc's drug to treat a type of lung cancer.
The health regulator approved the drug, Xalkori, as a treatment for non-small cell lung cancer (NSCLC) patients who have a specific mutation of a gene named ROS1.
This type of gene mutation has been identified in various cancers including NSCLC and accounts for about 1 percent of the total non-small cell lung cancer patients.
Xalkori is an oral treatment that blocks the activity of the ROS1 protein in tumors that have the mutation. This prevents the tumor from growing and spreading. (http://1.usa.gov/1U6UGbG)
The drug was approved by the FDA in 2011 to treat non-small cell lung cancer patients who had a mutation of the anaplastic lymphoma kinase (ALK) gene. That mutation accounts for about 4 percent of all NSCLC patients.
Lung cancer is the leading cause of cancer-related deaths in the United States, with an estimated 221,200 new diagnoses and 158,040 deaths in 2015, according to the National Cancer Institute.
Shares of the largest U.S. drugmaker were up 2.3 percent at $30.28 on Friday on the New York Stock Exchange.
(Reporting by Rosmi Shaji in Bengaluru; Editing by Saumyadeb Chakrabarty)
Published by Medicaldaily.com