FDA Requests Opioid Painkiller, Opana ER, Be Pulled From The Market Due To Abuse Risks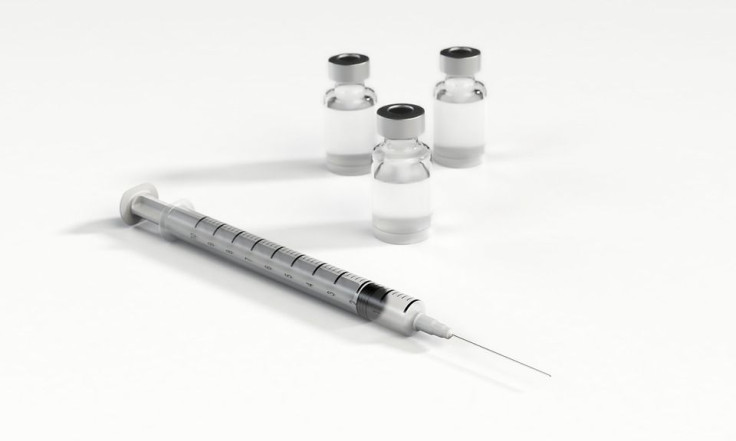 The U.S. Food and Drug Administration (FDA) has requested the opioid painkiller Opana ER be pulled from the market. The government agency notes they're asking for removal over concern that it may do more harm than good. It is the first time they've requested the removal of a marketed opioid pain medication "due to the public health consequences of abuse."
"We are facing an opioid epidemic -- a public health crisis, and we must take all necessary steps to reduce the scope of opioid misuse and abuse," FDA Commissioner Dr. Scott Gottlieb said in a statement. "We will continue to take regulatory steps when we see situations where an opioid product's risks outweigh its benefits, not only for its intended patient population but also in regard to its potential for misuse and abuse."
Read: Opioid Addiction 2017: Dependence On Medication Can Begin Within Days Of Receiving A Prescription, CDC Says
The manufacturer of Opana ER (extended-relief), Endo Pharmaceuticals, responded saying the company is "reviewing the request and is evaluating the full range of potential options as we determine the appropriate path forward."
In 2006, the drug was first approved to help manage moderate-to-severe pain for patients who needed relief during all hours of the day on a regular basis. It was only given to patients who tried other treatments that were ineffective or weren't tolerated. Six years later, in 2012, the original formula of Opana ER was replaced with a new chemical formula and harder coating, with the intention it'd be more difficult to crush and abuse by snorting or injecting. But, the FDA found Endo's data didn't show the new formula could actually reduce the abuse of the drug and declined the company's request to market the drug as having potentially abuse-deterrent properties.
Read: How Fentanyl, A Drug Prescribed For Cancer Patients, Is Fueling Opioid Epidemic, Alarming Overdose Rates
Since the reformulation, the drug's abuse method has shifted from nasal to injection. The abuse has been associated with outbreaks of various diseases including HIV, hepatitis C, and thrombotic microangiopathy (a blood disorder).
"When we determined that the product had dangerous unintended consequences, we made a decision to request its withdrawal from the market," said Dr. Janet Woodcock, director of the FDA's Center for Drug Evaluation and Research.
As of now, the FDA's request is voluntary. However, if Endo chooses to keep the product on the market, they plan to take further action to get the powerful painkiller removed. In the meantime, the FDA is educating healthcare professionals and others about the serious risks associated with the drug.
In addition to addiction and abuse of the drug, other potential dangers include life-threatening respiratory depression, neonatal opioid withdrawal syndrome, interaction with alcohol and other central nervous system depressants, according to the Opana ER's official website.
See also: Hepatitis C Cases Nearly Double In Pregnant Women Due To Opioid Epidemic
Pain Relief 2017: New Targeted Opioid May Avoid Addiction, Other Negative Side Effects
Published by Medicaldaily.com