Female Orgasm During Sex May Increase Chances Of Pregnancy By 15 Percent Via Sperm Retention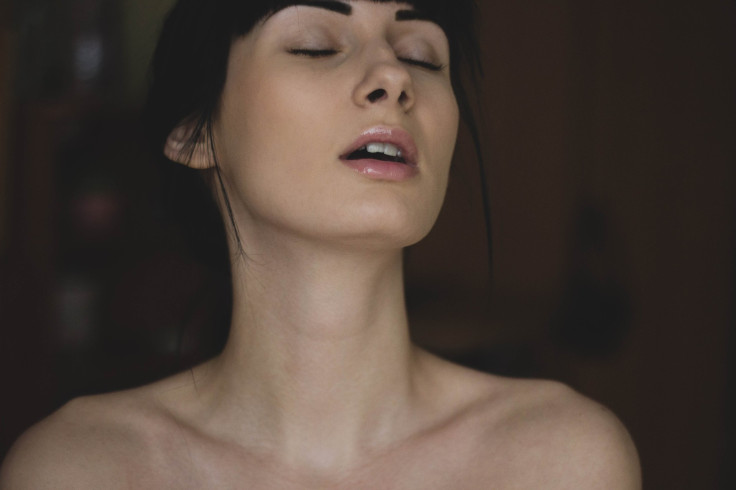 Fertility could be simplified into two basic steps: 1) have sex and 2) get pregnant. Many women know lifestyle changes can throw the body off whack, sometimes interfering with the ability to conceive. Now, a team of researchers at the University College Cork suggest orgasms during sex could boost fertility up to 15 percent.
This lends itself to the great female orgasm debate — does it serve an evolutionary purpose? The male orgasm makes perfect sense to evolutionary biologists, because it ensures survival of the human species with the ability to inseminate partners during sex. The speed and consistency with which heterosexual men achieve orgasm via vaginal intercourse is seen as a beneficial adaptation.
But, evolutionary biologists have yet to conclusively decide why women experience the "Big O."
Read More: 'CUV Region,' New Erogenous Zone, May Hold Key To Female Orgasm
In the study, published in Socioaffective Neuroscience & Psychology, researchers sought to determine whether orgasms could help boost women's chances of conception. A total of six women, aged 26 to 52, were asked to record orgasms at home, and use semen simulations along with their collection devices. They used 5 milliliter of a semen simulant, a water-based lubricant, followed by a collection device that measured the amount of "semen" that had been retained.
Each woman acted as her own control. In other words, during some exercises, the women would achieve orgasm, and in others she would not. This outcome was decided with a flip of a coin, one hour ahead of each exercise. The self-induced orgasms were recorded at home for over two months.
The findings revealed orgasms could boost fertility by as much as 15 percent.
"It appears that female orgasm does perform some sort of sperm-retention function" wrote the researchers, although it was a small scale study.
However, Dr. Robert King, leader of the study, believes there's still proof of concept.
"We would like to roll it out. We would like to get the funding to roll it out to a larger scale" King told The Irish Mirror.
Read More: 6 Types of Female Orgasms For A Better Sex Life
This methodology would allow females to test their sexual response in a home setting with minimal training. The researchers also want to involve a fertility clinic to validate the results.
If this proves to be effective, it could lend scientific credence to the popular "sperm up-suck theory," which suggests uterine contractions along with the chemical release of oxytocin during orgasm, could act as a suction to "suck up" semen into the vaginal canal. Zoologist Robin Baker, who popularized the theory in his book Sperm Wars, believes orgasms lend women a helping hand by innately spotting, or "recruiting" the most virile men. However, Baker's research was based on one single subject.
This means the great debate surrounding the evolution of the female orgasm still continues.
Sources: King R, Dempsey M, Valentine KA. Measuring Sperm Backflow Following Female Orgasm: A New Method. Socioaffective Neuroscience & Psychology. 2016.
Published by Medicaldaily.com