Fish Oil Pills May Lower Risk for Type 2 Diabetes by Raising Glucose Regulating Hormone Levels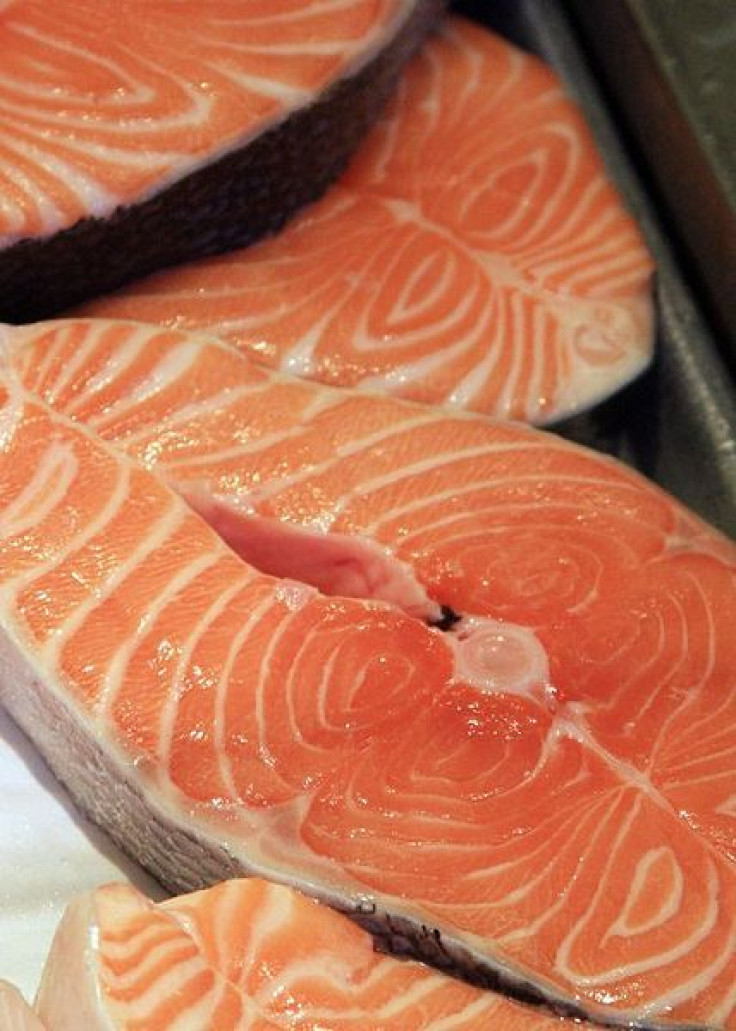 Fish Oil supplements, also known as omega-3 fatty acid capsules, have been shown to modestly increase the amounts of a hormone that can lower the risk of diabetes, a new study finds.
The hormone adiponectin helps regulate glucose and controls inflammation in the body. Higher levels of the hormone have been associated in the long-term with lower risk for type 2 diabetes and coronary heart disease, according to a press release.
To test the effects of the fish oil pills, the researchers analyzed results from 14 randomized, placebo-controlled clinical trials in which a total of 682 participants were treated with fish oil and 641 were given the placebos. Those who took the fish oil pills showed increases of about 0.37 ug/mL, or micrograms per milliliter, whereas those who took placebos — filled with olive or sunflower oils — showed no increase. They also found that the effect of the pills on adiponectin change from one trial to another. They believe this provides evidence that the supplements have a stronger influence on some groups of people and a weaker one on other groups.
"While prior animal studies found fish oil increased circulating adiponectin, whether similar effects apply in humans is not established," Jason Wu, of the Harvard School of Public Health and the lead author of the study, said. "By reviewing evidence from existing randomized clinical trials, we found that fish oil supplementation caused modest increases in adiponectin in the blood of humans."
The findings come two weeks after another study was published in which the supplements were found to have no effect on the risk of heart disease. In that study, half of 12,513 patients were given fish oil pills while the other half was given placebos. After a median of five years of follow-up, the rate of death, non-fatal heart attack, or non-fatal stroke was found to be similar between both groups, with the fish oil group at 11.7 percent and the placebo group at 11.9 percent.
Wu believes this study proves the pills can increase adiponectin levels, but acknowledges that further investigation is necessary in order to see which populations can benefit from the pills.
"Although higher levels of adiponectin in the bloodstream have been linked to lower risk of diabetes and coronary heart disease, whether fish oil influences glucose metabolism and development of type 2 diabetes remains unclear," he said. "However, results from our study suggest that higher intake of fish oil may moderately increase blood level of adiponectin, and these results support potential benefits of fish oil consumption on glucose control and fat cell metabolism."
According to the press release, about 37 percent of adults and 31 percent of children use fish oil supplements across the country.
The findings from this study will be published in The Endocrine Society's Journal of Clinical Endocrinology & Metabolism in June.
Sources:
Wu J, Cahill L, Mozaffarian D. Effect of Fish Oil on Circulating Adiponectin: A Systematic Review and Meta-Analysis of Randomized Controlled Trials. Journal of Clinical Endocrinology & Metabolism. June 2013.
Roncaglioni M, Tombesi M, Avanzini F, et al. n-3 Fatty Acids in Patients with Multiple Cardiovascular Risk Factors. The New England Journal of Medicine. May 2013. Accessed May 23, 2013.
Published by Medicaldaily.com