Florida Doctor Accused of Killing Patient with Illegal Stem Cell Therapy Is Being Investigated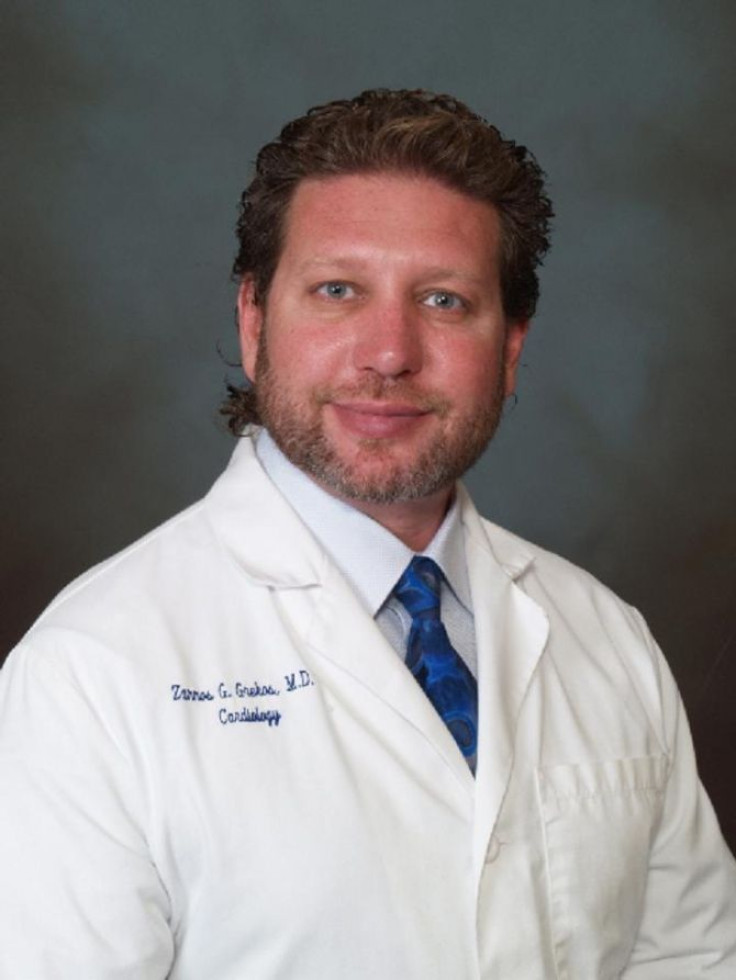 A Florida cardiologist is now at the center of a homicide investigation, after the state health department on Wednesday issued an emergency suspension on his medical license, following the death of one of his patients who he was allegedly treating with illegal stem cell therapy.
The Lee County Sheriff's Office served a search warrant at Dr. Zannos Grekos' practice Thursday morning to start gathering evidence, Lt. Ryan Bell, with the major crimes division told Marco News.
"We are currently conducting a criminal investigation into Dr. Grekos' and his medical practice," Bell told reporters outside of Grekos' practice. "We have been working with the Department of Health and the Board of Medicine and the Medical Examiner's Office. It's still early in the investigation."
Florida's Department of Health on Wednesday had ordered the emergency suspension of Dr. Zannos Grekos' medical license, after he was accused of violating an emergency order against using stem cell treatments in the state and allegedly causing the death of 77-year-old Richard Poling of Newburgh, Indiana, according to Marco News.
The health department accused Grekos of performed a stem cell treatment last Friday on now deceased Poling who was at the time suffering from pulmonary hypertension and pulmonary fibrosis, disorders that restrict blood circulation to the heart, according to the license suspension order.
"During said stem cell treatment, patient R.P. suffered a cardiac arrest and died," which was performed in Grekos' Bonita Springs practice, the suspension order said.
The state said the order comes after Florida officials had imposed an emergency restriction order that prevented Grekos from using bone marrow or stem cells to treat patients in his Bonita Springs office, after performing an unlicensed stem cell treatment on a 69-year-old breast cancer patient who had later died, according to the restriction order issued in February 2011.
Grekos had allegedly extracted the stem cells from fatty tissue in Poling's stomach, and the tissue was then transferred to a lab for cultivation, according to the order.
The order said Grekos "infused or directed" the patient to have the concentrated stem cells injected in his blood stream, and during the procedure the patients suffered a heart attack and died.
The state did not name the laboratory that was used.
"By such action, Dr. Grekos has demonstrated a disconcerting disregard for the duties and responsibilities imposed upon a physician practicing in the State of Florida and for the health and welfare of his patients and the citizens of Florida," states the suspension order that was issued on Wednesday.
"My family and I are deeply saddened by this devastating loss," Grekos had said about Poling in a statement issued by his publicist Stanton Smith, according to CNN.
"An official investigation is under way and we are fully cooperating with all authorities," Grekos said in the news release. "We look forward to a thorough and exhaustive investigation of the facts."
Grekos had reportedly been using stem cell therapy for a company called Regenocyte Therapeutic in 2009. His profile on the company's website describes Grekos as having "extensive experience in the field of stem cell therapy" and says he "was recently appointed to the Science Advisory Board of the United States' Repair Stem Cell Institute."
CNN had interviewed Grekos in 2009 and he told the news station that he taken stem cells from patients and then sent the blood to Israel for laboratory processing which resulted in "regenocytes," that were capable of healing debilitating disease like lung problems.
However when CNN released its initial report where the president of the International Society of Stem Cell Research, Dr. Irving Weissman, told CNN at the time that "there is no such cell" as regenocyte, Grekos said the name "regenocytes" was just for "advertising" purposes and not intended to be scientific.
Published by Medicaldaily.com