Happy Father's Day, Kanye! Kim Kardashian Gives Birth A Month Early In LA, Mother And Baby 'Doing Great'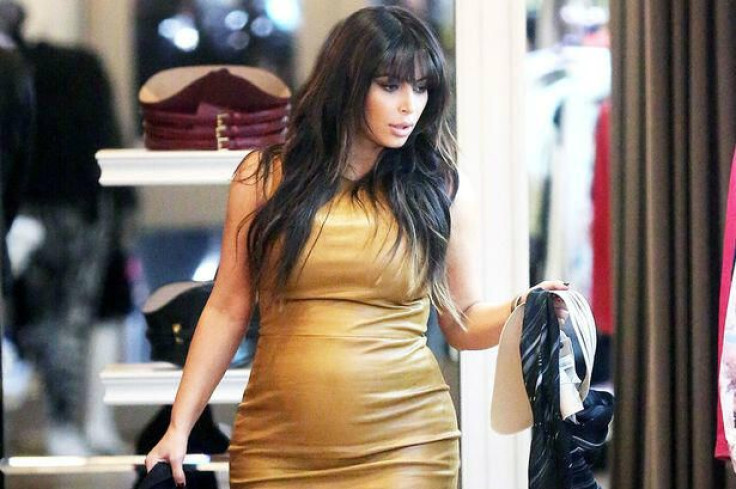 Looks like Kanye West has a very special reason to celebrate this Father's Day. His girlfriend, reality television star Kim Kardashian, gave birth to a bouncing baby girl this weekend, Us Weekly reports.
"Kim had her baby," a hospital source told Us exclusively. "She's five weeks early. Kim got sick last night and had the baby early."
The baby girl, whose name has not yet been made public, is Kardashian's first child with rapper-boyfriend Kanye West. Rumors swirled that she was in labor when West reportedly missed the Los Angeles listening party for his upcoming album, Yeezus. According to the Daily Mail, Kim was taken to a birthing suite at Cedars-Sinai Medical Center early Saturday morning.
Kardashian has gone on the record saying that her pregnancy wasn't as easy as she expected it to be. "Being pregnant is not as easy as my sister made it look or as my mom has made it look," she said. "It's a little painful at times....I've gotten sick a couple of times and that puts you out especially when you travel. It's getting a little more difficult."
The new mom has been documenting her pregnancy on the shows Kourtney and Kim Take Miami and Keeping Up With The Kardashians, where the sex of the baby was publicly revealed just a few weeks ago. Kardashian recently had a pink-themed baby shower, where she and over 50 guests celebrated the much anticipated arrival of the couple's daughter.
"Kanye came (as fathers usually do) and spent the whole time going around to greet and say hello to everyone and every few minutes he would go back to Kim, rub her tummy, and whisper to her and make sure she was having a good time,' one insider told the Daily Mail. "They opened gifts together, and at the end they left together."
Kardashian's step-father, Bruce Jennar, recently sent the rumor mills into overdrive when he said that West was barely around during the pregnancy and, in fact, he'd only met the rap star once. "Actually, I have only met him once," he said, laughing. "He's never ... he's not around. He was in Paris the whole time writing, and he just hasn't been around."
But during a recent interview with The New York Times, West gushed about becoming a father and his love for Kardashian saying, "I would do anything to protect my child or my child's mother."
Mother and baby are doing fine. "They're all doing great and amazing," said a source at the hospital.
Published by Medicaldaily.com