Hayden Panettiere Gets Help For Postpartum Depression: How You Can Know The Signs, Symptoms Of Serious Baby Blues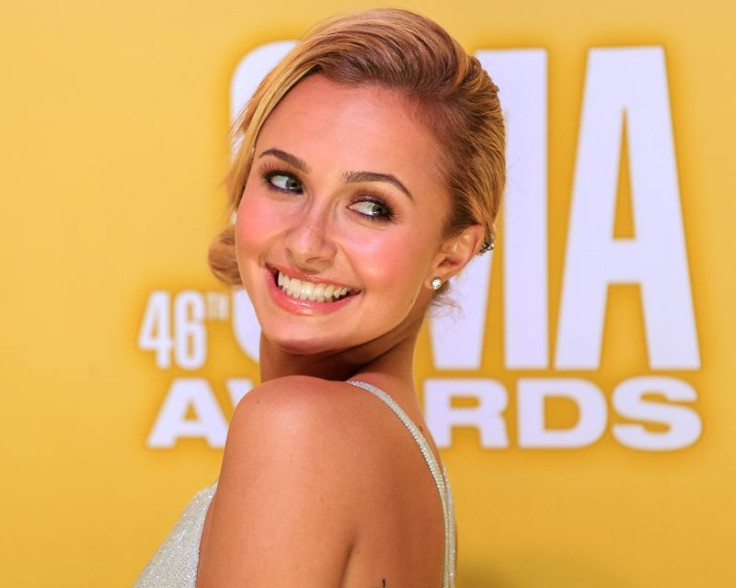 On Tuesday, Hayden Panettiere, the star of the ABC series Nashville, confirmed that she had voluntarily checked into a treatment facility for professional help in dealing with her postpartum depression.
Last month, Panettiere, 26, revealed to the hosts of Live! with Kelly and Michael that she has been battling severe postpartum depression since giving birth to her daughter, Kaya Evdokia, last December. The actress's rep told US Magazine that she asks the media to respect her privacy during this time of healing.
"It's something a lot of women experience. When [you're told] about postpartum depression you think it's, 'I feel negative feelings toward my child, I want to injure or hurt my child.' I've never ever had those feelings," Panettiere told the hosts, as reported by US Magazine. Although the starlet insists she's never had dangerous thoughts toward her child, Panettiere explained that "you don't realize how broad of a spectrum you can really experience that on."
According to the Mayo Clinic, postpartum depression is a condition that affects women who have recently given birth. There's no known cause for the condition, although it's believed to be spurred by a combination of the dramatic hormonal changes after giving birth and sleep deprivation and responsibilities associated with new mothers.
Common symptoms of the condition include: depressed mood or severe mood swings, excessive crying, difficulty bonding with your baby, loss or increase of appetite, and overwhelming fears and feelings of anxiety, and many more. According to PostPartumProgress.com, one does not need to experience all these symptoms in order to be be diagnosed with the condition. The condition is often mistaken as "baby blues," but unlike general unhappiness often experienced with becoming a new mother, postpartum depression symptoms can make it difficult to lead a normal everyday life. If left untreated, it can last for several months.
Who's Most At Risk?
A recent study has also suggested that women with a specific oxytocin receptor gene (OXTR) may be more susceptible to developing the condition following childbirth. Women with a history of depression or mood conditions face a 41 percent increased chance of experiencing postpartum depression. Women who have weak support or financial problems after giving birth are also at increased risk for the condition, but interventions such as supportive text messages have been found to help alleviate symptoms in these women. Shorter instances of maternity leave and unwanted pregnancies have also been noted to increase a mother's risk of developing postpartum depression.
The former child star described her battle with postpartum depression as "painful" and "really scary," but also something that needs to be talked about more. "Women need to know that they're not alone," Panettiere said.
Women who may be experiencing postpartum depression should know that there are many treatment and support groups specifically designed for dealing with this condition. Recovery is possible and you do not need to go at it alone.
Published by Medicaldaily.com