These Dumbbells Can Help You Achieve Your Fitness Goals This 2022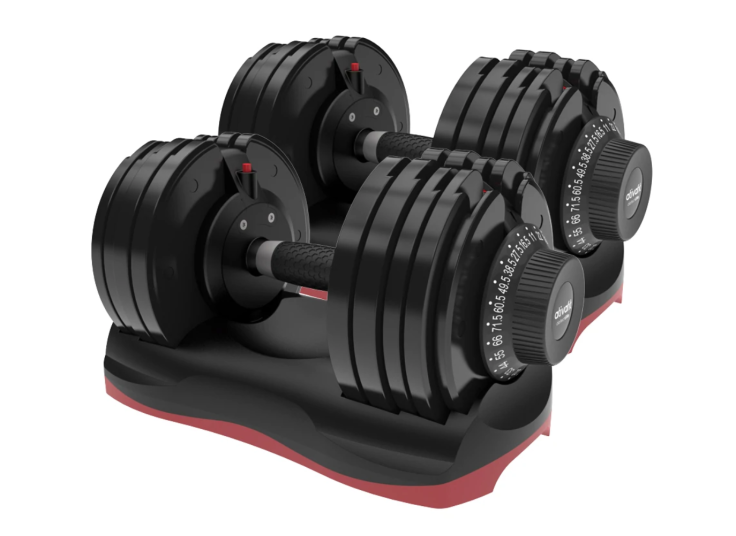 In order to achieve your fitness goals this year, you will need the best at-home workout equipment that will not let you down and will really adjust to your needs. The Pulse limited edition 71.5lbs Adjustable Dumbbell Sets by Ativafit is exactly what you need!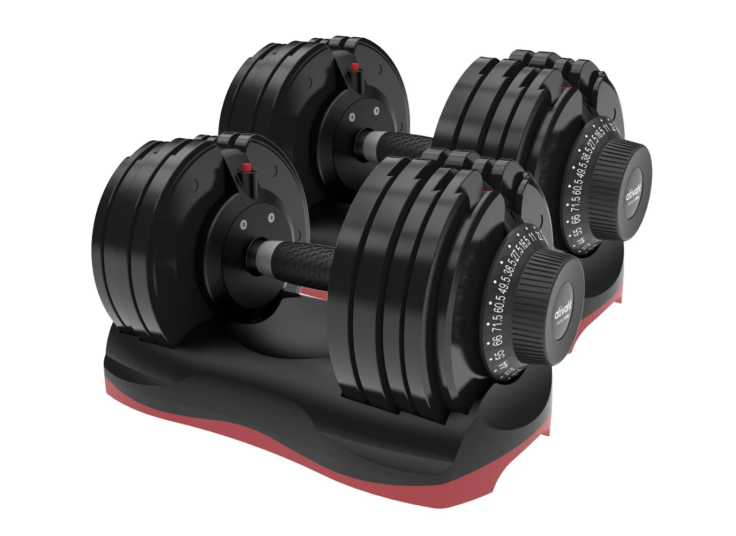 This adjustable dumbbell set features the award-winning DialTech system and is an unbeatable quick-change weight adjuster. Ativafit's DialTech technology lets you adjust the weight with a simple turn of the dial. The internal mechanism of the dumbbell tree locks a combination of plates securely into place for your desired setting.
The weight of the iron plates can be adjusted from 11 lbs to 71.5 lbs with 5.5 lbs increments. With this kind of versatility, you can effectively target all of your muscle groups and do a wide range of exercises all in one purchase. They will grow with you as you gain strength, so you can build muscle from any level and move to more serious weight lifting for weight loss without the need for an upgrade.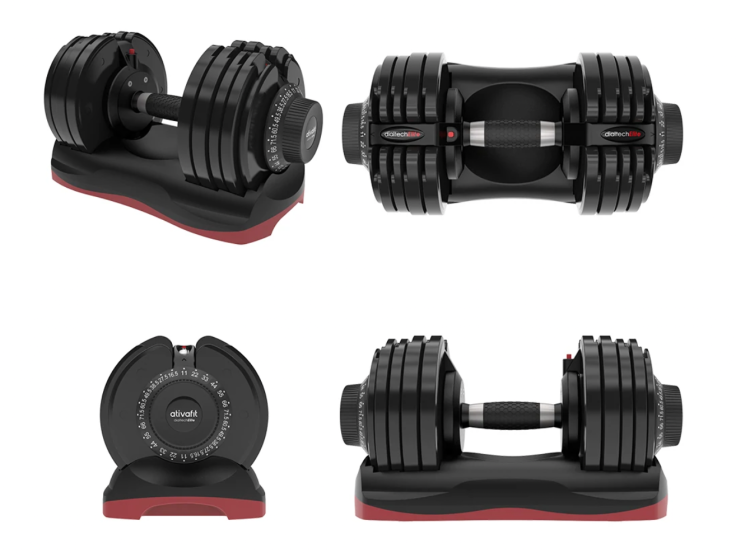 Providing you with a weight range that can cover numerous body parts and exercise types, these adjustable dumbbells are really the best at-home workout equipment. The 71.5lbs Adjustable Dumbbell Sets Pulse is great for building muscle mass, a powerful chest, strong legs, and a broad back. Plus, you could save a lot of money by choosing this set over multiple sets of dumbbells for each workout and body part (ones that you could also soon outgrow).
Another thing that you need to consider when committing to your fitness goals is your home gym. Ideally, you should set up a workout area where you can freely move around and store your equipment in at the same time. If you don't have a lot of space, having several dumbbells might not work for you. Even if you stack them up neatly in a rack, they will take up far too much space. This makes these adjustable dumbbells all the more ideal.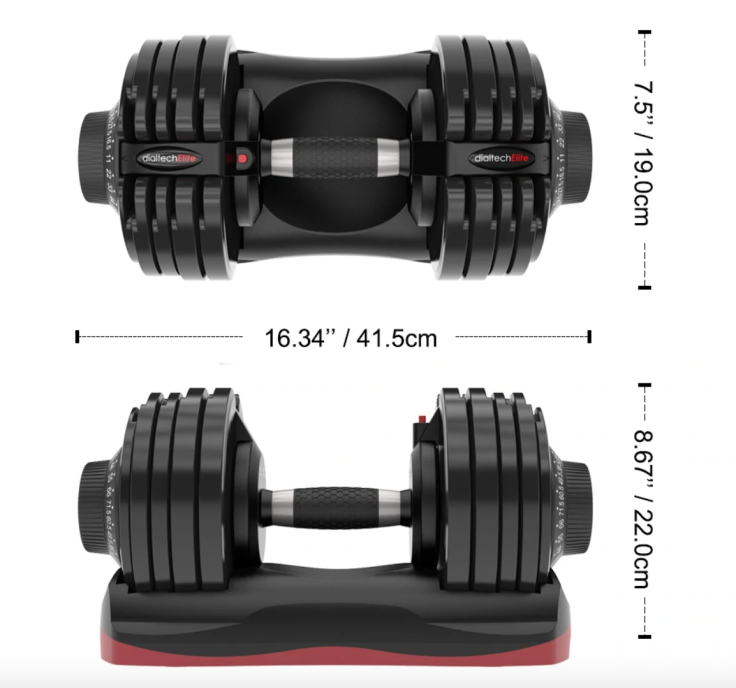 Every bit of space counts since you will be moving with your entire body, so it is up to you to make a wiser choice. This is the best exercise equipment for small spaces because it gives the same output as a full rack sans the need for space. It has 12 weight settings ranging from 11lbs to 71.5lbs in a shoebox-sized space.
While there are many options in the market, these specific adjustable dumbbells feature textured non-slip grips that promote safety, stability, and a more convenient fitness experience. Their honeycomb rubber handle increases friction and keeps it sturdy, upgraded with smoother weight speed adjustments. The plates are also upgraded with a high-temperature baking varnish that isn't easy to peel off.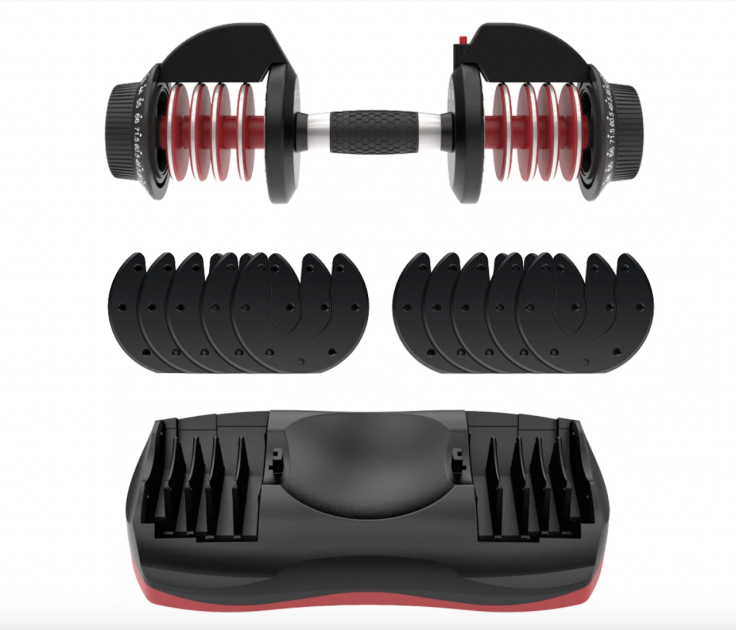 Paired with a reinforced base, each component is made from high-quality materials that make them wear-resistant and durable. These adjustable dumbbells come with a durable double-layer base, too, so you can put them down without damaging your racks or floors. With this set, you won't just be investing in versatility, safety, and the best exercise equipment for small spaces, but also in its capacity to last.
Additionally, the limited edition dumbbells are designed to truly motivate you. They are not only sleek and compact but are also strategically styled with a stimulating vein-red color that is inspired by bulging veins and swelling muscles during strength training. When you have them in your home gym, they are sure to catch your eye and make you want to work out regularly. They're basically a constant reminder that you need to get back to work by simply being there!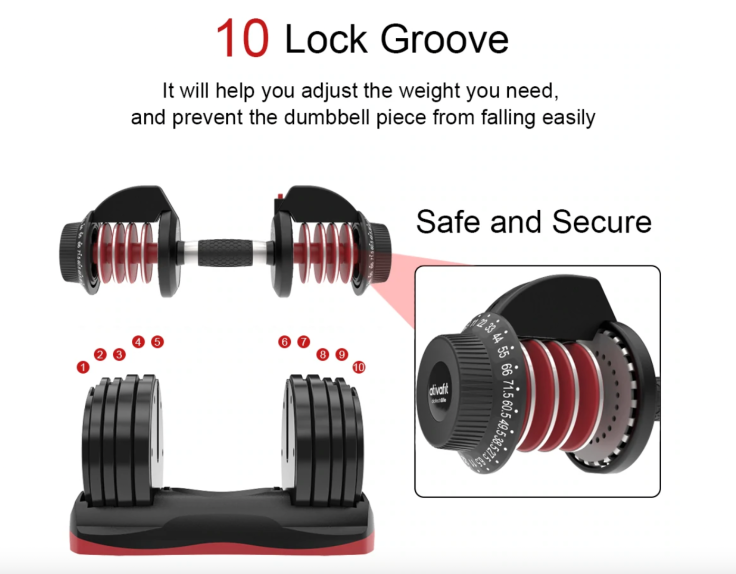 Since the 90s, Ativafit has been devoted to the fitness industry by working as a design and production partner of many well-known brands. They uphold their mission of bringing reliable and affordable equipment to customers globally, modernized to adjust with our current needs–an engaging and immersive at-home fitness experience. The brand promises functional, nimble, and stylish gym equipment together with the motivation, coaching, and support from their community partners.
If these features do not entice you, what else will? The earlier you begin, the faster you will reach your goals. So take the first step now and quit making excuses. Start your fitness journey today with Ativafit's 71.5lbs Adjustable Dumbbell Sets Pulse limited edition! Order it now with the discount code valentine20 to save $20 during Ativafit's site-wide Valentine's Sale, where you can get up to 40% off with a minimum purchase of $300.
Published by Medicaldaily.com