iPads May Be Useful Addition To The Informed Consent Of Patients Undergoing Surgery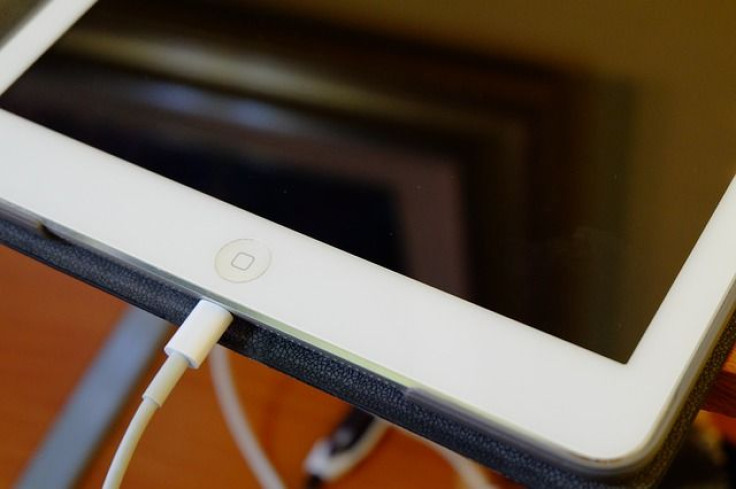 New preliminary research has found that iPads make better tutors than doctors for patients about to undergo kidney stone removal.
The randomized study, presented this week at the European Association of Urology 31st Annual Congress, recruited 80 patients set to have a stent placed in their urethra to help dislodge a stone. Prior to the procedure, 36 patients were given a short educational video viewed through an iPad that explained the surgery, while the other half received a standard consultation from their doctor. Each side then switched methods. When their overall knowledge about the surgery was tested through a 28-point questionnaire after each method, the use of the video appeared to improve their understanding by 15.5 percent.
"Patients often find it difficult to understand the medical language used by doctors during face-to-face standard verbal communication, and they often feel intimidated by the interaction," said lead researcher Dr. Matthew Winter, of the Royal North Shore Hospital in Sydney, Australia, in a statement. "Often doctors work within busy practices and clinical environments with time limiting the quality of a consult and or verbal consent for a procedure. Patients often find it difficult to comprehend their planned procedure. We have found patient's knowledge is greatly improved through the use of portable video media and is their overall preferred method of information delivery compared with standard verbal communication."
Indeed, 81 percent of patients preferred the video tutorial compared to the 19 percent who prefered the personal chat. Patients reported the same level of patient satisfaction following each method, but those who switched over from the personal consultation to the video reported a 19 percent increase in their test scores while there was no significant improvement for those who switched from the latter to the former.
"Informed consent for patients undergoing procedures is both an ethical and legal responsibility and crucially important for optimising treatment. Patients should be intimately involved in deciding upon their treatment, and understanding their treatment is often vital to a good recovery," said Winter. "Although medicine has advanced by leaps and bounds, there has been little change to the informed consent procedure and how a doctor explains the treatment to the patient. Through the use of portable video media, a doctor can present his/her own practise and procedural technique in an innovative, dynamic and engaging manner."
There's been plenty of controversy surrounding the abundance of personal tablet devices and their influence on people, particularly those younger. Some research has found that reading from a tablet can have unique effects on our sleep, while other scientists have speculated that too much screen time can hinder the developmental skills of toddlers.
As indicated by the current study, though, it appears the potential risks and benefits from tablets come from how we put them to use. Tech companies have already attempted to craft age-appropriate apps specifically designed to tackle ills such as childhood obesity, while a growing campaign to include tablets as a means of education in the classroom have yielded some promising, if mixed, results.
Rather than eliminate patient's doctors altogether, Winter and his colleagues hope the videos and iPads can be an added boon to patient education.
"We are not saying that using portable video media should replace consent. Our work shows that there are alternatives to interviews, which can help significantly, improve patient understanding and satisfaction," he said. "Most patients prefer being able to use the portable media devices to a face-to-face consultation which benefits both clinician and patient through improved quality of care. Portable video media is a useful addition to the informed consent process and I predict will form a crucial component of this process in years to come."
Source: Winter M, Kam J, Nalavenkata, S, et al. The use of portable video media versus standard verbal communication in the urological consent process: A randomised controlled clinical trial. 16th European Association of Urology Conference. 2016.
Published by Medicaldaily.com