John Maxwell Montin, Man Who Spent 20 Years In A Psychiatric Ward, Sues Hospital For Misdiagnosing Him As Delusional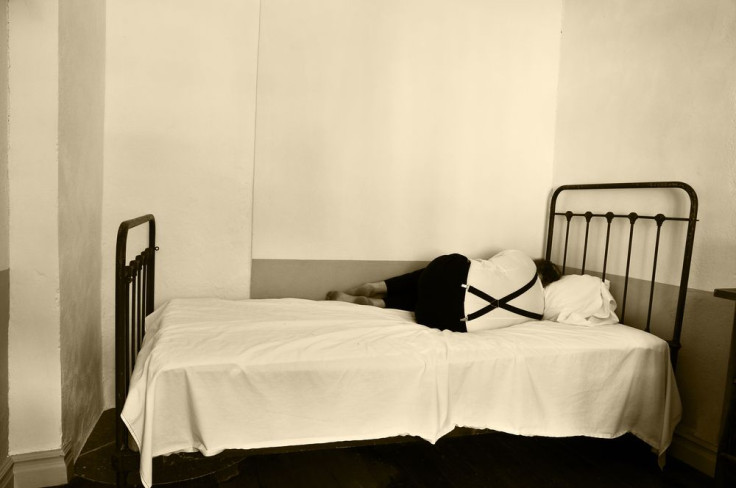 After spending 20 years of his life locked in a mental health ward, John Maxwell Montin, 52, has filed a lawsuit against doctors at Lincoln Regional Center for "incorrectly labeling him mentally ill, unnecessarily holding him and subjecting him to treatments he didn't need." Montin said the malpractice exhibited by Lincoln Regional Center caused him to miss his mother's funeral and any opportunity of having a wife and kids.
Back in 1992, Montin was found not guilty of attempted murder and weapons charges while prosecutors dropped 22 other charges that were filed against him. However, he was also found not responsible by reason of insanity for two charges, including false imprisonment and use of a weapon by a Hayes County jury. According to police, Montin approached a house in southwestern Nebraska while visiting from Florida and told the homeowners it had belonged to his ancestors and he was taking it back. A subsequent 11-hour standoff ensued with police that ended in a shootout.
A narrative read at Montin's trial gave a different account of the night that suggested it was the homeowners who answered the door with two shotguns while Montin hid in a ditch. When he was taken to Lincoln Regional Center following his trial, doctors used initial police reports to guide his treatment instead of court records. Montin was diagnosed with a delusional disorder and prescribed medication that he eventually stopped taking on his volition. Between Aug. 13, 1993 and July 16, 2013, all of the doctors and nurses assigned to Montin's case used the initial police reports for his treatment.
"No matter what (Montin) said about the events that occurred in 1992, it was viewed under the auspices of him being delusional," Montin's attorney, Jon Braaten, told the Lincoln Journal Star. "We were just banging the drums, and they finally had to start listening. It was an injustice, and he was right from the beginning."
Finally in 2012, Braaten got Dr. Klaus Hartmann, a physiatrist at Lincoln Regional, to read a 500-page transcript from Montin's 1993 trial. Omaha attorney Michael Gooch wrote in the federal civil lawsuit filed on Friday that Hartmann "promptly revised his forensic view of Montin." He was released from the regional center in 2013 after doctors acknowledged the 20-year misdiagnosis.
In the lawsuit, Montin included the names of 21 former or current nurses and doctors, including Hartmann, and is seeking $22 million in damages for incorrectly labeling him mentally ill and unnecessarily holding him and subjecting him to treatments he didn't need: $760,000 in lost wages and $10 million in punitive damages.
Published by Medicaldaily.com