Last Song Syndrome? Why Catchy Songs Get Stuck In Your Head, Plus How To Get Rid Of Earworm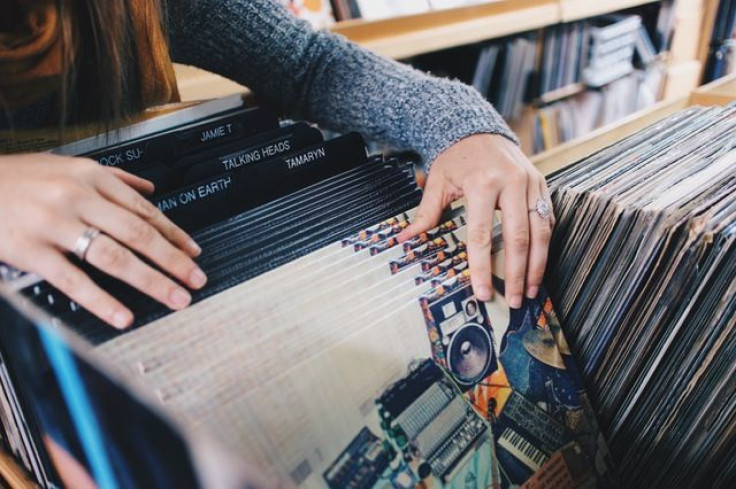 Many of us have experienced last song syndrome: We get in the car, turn on the radio, and hear the same top 40 songs on repeat every hour. Suddenly, we catch ourselves humming the melody of a song, and hear it play on a continuous loop in our heads. So, what makes some songs catchier than others?
Researchers at Durham University suggest some songs are more likely to stay with us based on their melodic content.
"These musically sticky songs seem to have quite a fast tempo along with a common melodic shape and unusual intervals or repetitions like we can hear in the opening riff of Smoke On The Water by Deep Purple or in the chorus of Bad Romance by Lady Gaga" said Dr. Kelly Jakubowski, lead author of the study from the Department of Music at Durham University, in a statement.
About 90 percent of us experience an earworm at least once a week, with some of us having them more than others, according to Jakubowski. It normally happens at times when the brain is not doing much, such as being in the shower, walking, or doing chores.
In the study, published in Psychology of Aesthetics, Creativity and the Arts, researchers identified three distinct characteristics that make up an earworm: pace, shape of the melody, and a few unique intervals.
In terms of pace, earworms are faster and more upbeat in tempo and have rhythm people could move to. For example, previous research has found songs on a running or workout playlist tend to transport athletes into a state known as "flow," which is when people are completely immersed in what they're doing and feel as if they're functioning on autopilot. Typically, a workout playlist will start with warmup and stretching music, and then transition to cardio songs, which gradually increase in intensity. The playlist migrates to strength-training tunes, and then concludes with mellow cool-down songs.
These songs are also more likely to be earworms, because of their gradual increase in intensity, followed by a decrease, and increase in between.
A song's melodic contour, or musical shape determines whether it's an earworm. These songs are simple in structure, but possess a rhythmic pattern. For example, the nursery rhyme "Twinkle, Twinkle, Little Star" rises in pitch, but it goes back down low and then rises again as a partner. This easy-to-remember melody makes a song an inevitable earworm.
A more recent example is Maroon 5's opening riff of "Moves Like Jagger," one of the top-named earworm tunes in the study. It follows a common contour pattern of rising then falling in pitch.
Lastly, an earworm song possesses unusual interval structure, such as some unexpected leaps or more repeated notes than we would hear in the "average pop song." The instrumental riff of The Knack's "My Sharona" contains an unusual interval structure.
To obtain this data, the researchers used an online survey to ask 3,000 people for their most frequent earworm tunes. They compared them to tunes that had never been named as earworms in the database, but were a match in terms of popularity, and how often they were in the UK Music Charts. Melodic features of earworm and non-earworm tunes were analyzed and compared. The songs were limited to popular music genres, such as pop, rock, rap, rhythm & blues. (R&B).
The most frequently named earworms included:
Bad Romance - Lady Gaga
Can't Get You Out Of My Head - Kylie Minogue
Don't Stop Believing - Journey
Somebody That I Used To Know - Gotye
Moves Like Jagger - Maroon 5
California Gurls - Katy Perry
Bohemian Rhapsody - Queen
Alejandro - Lady Gaga
Poker Face - Lady Gaga
"We now also know that, regardless of the chart success of a song, there are certain features of the melody that make it more prone to getting stuck in people's heads like some sort of private musical screensaver," said Jakubowski.
So, how do we get these earworms out of our heads?
A 2015 study in the Quarterly Journal of Experimental Psychology claims that chewing gum provides a simple solution. In a series of experiments, participants who were given gum to chew reported fewer earworms than those who weren't. The researchers hypothesize since our vocal apparatus is involved in singing, when our jaws are otherwise engaged, our ability to imagine music is impaired.
At least we have a better understanding why we still can't get Kylie Minogue's 2002 hit song "Can't Get You Out of My Head" out of our heads.
Source: Jakubowski et al. "Dissecting an earworm: Melodic features and song popularity predict involuntary musical imagery". Psychology of Aesthetics, Creativity and the Arts. 2016.
Published by Medicaldaily.com