Meet Usain Bolt's Controversial Doctor: Using Homeopathic Medicine To Treat Professional Athletes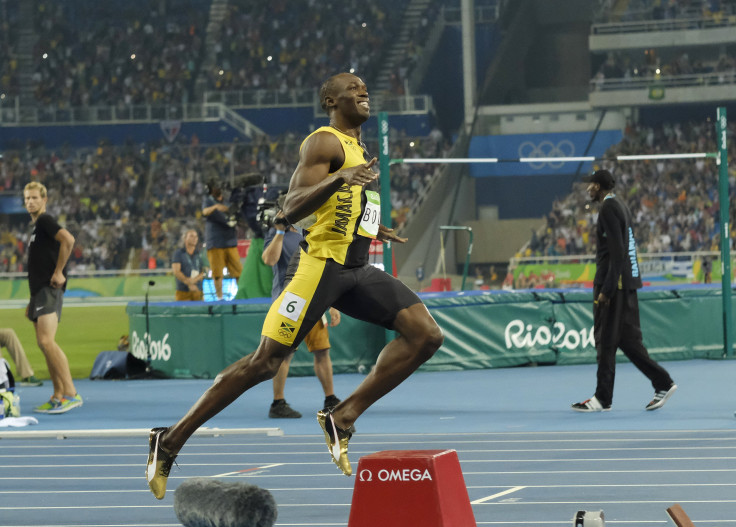 Usain Bolt is the fastest recorded man in the world, but right before he competed in the 100-meter sprint at Rio's 2016 Olympic Games, Bolt traveled to Germany to visit his long-time doctor, Hans-Wilhelm Muller-Wohlfahrt, affectionately nicknamed "Healing Hans" for help. Bolt had sustained a mild hamstring tear that forced him to pull out of the Jamaica National Senior Championships. The treatment proved successful; the Jamaican brought home gold.
Bolt, who has been going to the doctor since he was 16 years old, said he helped him overcome a pelvic issue just in time to win the 100-meter and 200-meter races at the World Championship in Beijing. He later publicly thanked him after leaving London's 2012 Olympic Games with three gold medals.
The 73-year-old celebrity sports doctor is the former physician of the German soccer team Bayern Munich. After serving as the club's doctor from April 1977 to April 2015, Dr. Muller-Wohlfahrt only recently resigned after the medical staff was blamed for the most recent Champions League match. His reputation in professional sports is worldwide, as he has treated some of soccer's biggest star athletes and celebrities like U2 lead singer Bono.
But what's so special about "Healing Hans"? The doctor is conventionally trained in medicine and orthopedics, however also he practices a form of homeopathic medicine, which has cast a controversial shadow across the sports scene. Dr. Muller-Wohlfahrt is known for something he calls "infiltrations," which involve preparing and injecting substances into an injury site.
One of the doctor's favorites is a type of injection called Hyalart, which is extracted from the crest of fowl cocks from the Caribbean. He also injected honey or actovegin, which is an amino acid-rich concoction extracted from the blood of veal calves, into injury sites to help alleviate pain and lubricate sites such as knees and hips.
Over the years, Dr. Muller-Wohlfahrt has worked intimately with Bolt in his Munich clinic. Aside from tending to Bolt's injuries, aches, and pains, he analyzes his sprinting form during track workouts, and helps adjust mechanisms of his posture to prevent injury and improve performance.
"The first time he came nobody knew him, but his coach sent him here to ask me whether it was worth it to train him," Muller-Wohlfahrt told ESPN. "He [the coach] was not sure whether he was able to train very, very hard. I said, 'If he does this and this exercises — yes, then he can.' So he started to do exercises and then the success grew more and more."
Bolt has since risen to peak athletic achievement, making him one of the greatest athletes in history.
Read More:
Learn about how he continues to win gold while he nears 30 years of age. Read here.
Published by Medicaldaily.com