Miscarriages Prevented With Lifestyle Changes; Tips To Avoid The 2 Most Common Miscarriage Causes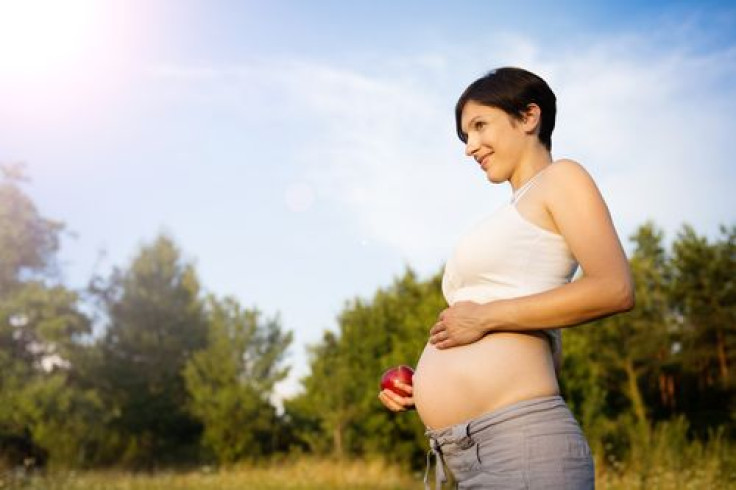 Pregnancy loss is one of the most devastating experiences expecting parents could be faced with. The dream of having a baby is shattered by the huge blow couples receive and introduces the physical and emotional challenges of a miscarriage. Although couples could be overcome with fear to become pregnant again, a quarter of miscarriages might be preventable by avoiding the two most common risk factors — maternal age of conception and alcohol consumption — according to a recent study published in BJOG.
Up to a quarter of pregnancies will end in a miscarriage, says the American Pregnancy Association, with chemical pregnancies accounting for more than half of all miscarriages. In the majority of cases, problems with the baby's genes or chromosomes usually occur as the embryo divides and grows, which leads to the abnormal development of the fetus. A misconception about conception is that a miscarriage is attributed to problems inherited from the parents. A woman's lifestyle, not genes, may trigger the chances of a miscarriage. While a miscarriage is a relatively common experience, the idea alone still makes it difficult for many women to grapple with.
A team of Danish researchers sought to identify the modifiable risk factors for miscarriage and to calculate the preventable percentage of miscarriages that could be attributed to these factors. The large nationwide observational follow-up study used data from over 90,000 pregnancies that were included in the Danish National Birth Cohort between 1996 and 2002. Out of the pregnancies examined in the study, about 3,200 resulted in a miscarriage.
Once the researchers identified the population with miscarriages, computer-assisted telephone interviews were conducted to evaluate the participants' lifestyle. The study examined nine potentially modifiable risk factors that included: amount of exercise, alcohol consumption, smoking, coffee consumption, work schedule — night shifts, or rotating shifts — lifting more than 45 lbs., maternal age at conception, pre-pregnancy weight status, and previously diagnosed genital diseases. Maternal age at conception and alcohol consumption during pregnancy were known to be the most important risk factors.
The findings revealed over a quarter of miscarriages might be preventable by reducing all of the associated risk factors to low levels, and acting on the modifiable risk factors before and during pregnancy. The researchers believe doing so could lead to a 15 percent reduction and 13 percent reduction in miscarriages, respectively. About 12 percent of miscarriages could be prevented if the maternal age at conception is between 25 and 29 years, and nine percent could be prevented if no alcohol was consumed during pregnancy.
The University of Rochester Medical Center says women in their thirties are at an increased risk for miscarriage, birth defects, and pregnancy complications, such as twins, high blood pressure, gestational diabetes, and difficult labors. Maternal age at conception influences the risk of chromosomal abnormality. As a woman ages, this risk increases the likelihood that her child may have be born with an abnormality, such as Down syndrome. Although the influence of paternal age is thought to be secondary, it should not be ignored. Conditions such as neurofibromatosis and achondroplasia (a form of dwarfism) are more common in the children of older fathers.
"However, we think that information about increased chances of having a successful pregnancy at a relatively young age is an important perspective. If our findings are supported by future prospective cohort studies they may support a prevention strategy towards miscarriage," said Sandra Feodor Nilsson, co-author of the study and Ph.D. student from the Department of Public Health at the University of Copenhagen, in the news release.
The second important risk factor, alcohol, is not recommended in any form for pregnant women. The American Academy of Child & Adolescent Psychiatry addresses prenatal exposure to alcohol is the most common cause of birth defects and can cause damage to the brain, affecting the child's behavior. Ingestion of just one alcoholic beverage a day can be enough to expose the baby to a risk of serious birth defects and lead to permanent damage. Women who regularly consume five or more alcoholic drinks a week can increase their risk of miscarriage, especially during the first semester. Excess drinking may even increase the risk of fetal alcohol syndrome, a condition that is characterized by mental retardation, growth deficiency, behavioral disturbances, facial abnormalities, and the deterioration of the central nervous system.
Overall, the study highlights evidence that important risk factors like maternal age and alcohol consumption play a vital role in miscarriages, and could be prevented. The findings may have underestimated the miscarriage rate since the interviews with the participants were conducted at 16 weeks, while miscarriages can occur up to 22 weeks in Denmark. However, in the U.S., the loss of a fetus before the 20th week of pregnancy is considered a miscarriage, while those after are called preterm deliveries.
"Our results indicate that the risk of miscarriage is increased by multiple potentially modifiable risk factors and a considerable proportion of miscarriages may be preventable," Feodor said. This statement warrants further investigation to test whether this actually does impact the percentage of miscarriages. However, it does highlight that alcohol during pregnancy is never a good idea.
Source: Andersen PK, Feodor Nilsson S, Nybo Andersen A-M, Strandberg-Larsen K. Risk factors for miscarriage from a prevention perspective: a nationwide follow-up study. BJOG. 2014.
Published by Medicaldaily.com