Moaning During Sex: Why Some People Make Loud Noises Even Before Orgasm (And What The Effect Is On Their Lovers)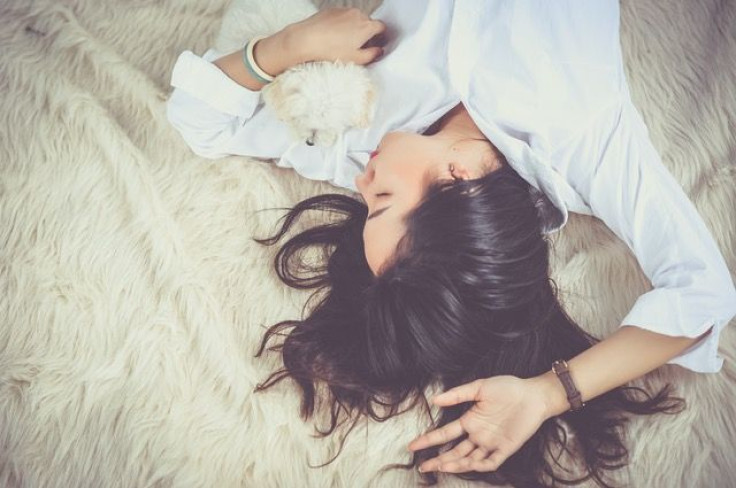 The famous movie scene in "When Harry Met Sally" encapsulates how the media depicts women having orgasms: moaning, guttural groans, grunting. This sexual vocalization is carried out in rom-coms, TV shows and even pornos: idealizing moaning and panting in the heat of the moment. Many men and women do make loud noises during sex, but it's not necessarily while having an orgasm.
Moaning Your Way To Better Communication
Moaning is a way for people to communicate with one another, or to express excitement and pleasure from sex. Previous research has found among both men and women, those who moan and groan during sex tend to report more sexual satisfaction than those who make love in silence. Communication helps convey preferences to our partner, and reassures them of their sexual competence, indicating their efforts to please are succeeding.
Read More: Why Women Fake 'The Big O' In The Bedroom
Yell To Get What You Want
Vocalizing in bed could help men and women get what they want. Strategic moaning could help get the point across during intercourse. Women know men find the noises they make in bed a turn-on that can induce a male orgasm. (Although some men worry about roommates or neighbors hearing a "screamer.") In a 2011 study, published in the Archives of Sexual Behavior, researchers found women reported making the most noise, known as "female copulatory vocalizations," just before and during their male partner's orgasm, implying it's a voluntary action. They found 66 percent of women moan simply to speed up their partner's orgasm, and 87 percent did it to boost his self-esteem.
Basically, women moan when they're bored, tired, or uncomfortable so that sex will speed up.
However, people who report making noises during sex tend to be the least apprehensive about communication in bed, and more confident in their sexual skills. Therefore, it could be noise improves sexual satisfaction, but also that people who are better at sex make the most noise.
Women aren't the only primates who vocalize during sex. Female macaque monkeys engage in vocalization; the sounds they make become more complex when they're closer to ovulation, and vary when a female is mating with a higher-ranked male baboon. Female macaque monkeys "moan" to help trigger their mates' orgasm, too.
A noisy bedroom could help improve our communication skills, and overall sex with our partner.
See Also:
If You Fake Your Orgasms, You're More Likely To Cheat
What Are Multiple Orgasms And How To Achieve The 'Double O'
Published by Medicaldaily.com