Muriel 'Mickie' Siebert, First Woman To Hold Seat On NYSE, Loses Battle With Cancer At 80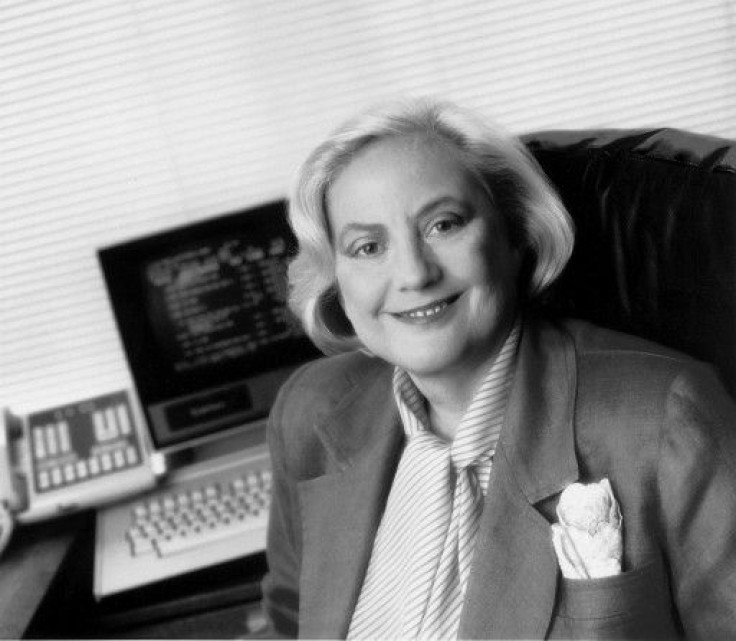 Wall Street pioneer and noted philanthropist Muriel Siebert lost her battle with cancer on Saturday at the age of 80. Siebert, affectionately known as "Mickie," was best known for becoming the first woman to hold a seat on the New York Stock Exchange in 1967.
Siebert was also founder, chairwoman, and chief executive officer of Siebert Financial Corporation, formerly known as Muriel Siebert & Co., before going public in 1996. In 2010, she was named one of American Banker magazine's "25 Most Powerful Women in Finance."
Among her many other accomplishments, Siebert also became the first women superintendent of Banking for New York State. In 1990, she established the Siebert Entrepreneurial Philanthropic Plan, donating half of her company's net profits from new security underwriting to charity, the Associated Press reported.
"This is obviously a great loss not only for our company but for the financial industry in general," Siebert Financial Co.'s chief operating officer Joseph M. Ramos told MarketWatch.
"Mickie was a pioneer and recognized as a leader throughout the industry and beyond. She was respected as a strong voice of integrity, reason and sound business practices," he said. "Although she is best known as the first woman to own a seat on the NYSE, she really became one of the great personalities on Wall Street of either sex. Those of us who worked with her will miss her spirit, leadership and great commitment to her clients and the securities markets. We will work to continue her legacy."
After 30 years as a member of the stock exchange, Siebert was commemorated with the ringing of the NYSE's closing bell on Jan. 5, 1998. She neither married nor had children.
Published by Medicaldaily.com