Novo Nordisk Diabetes Drug Fails To Help Heart Failure: Study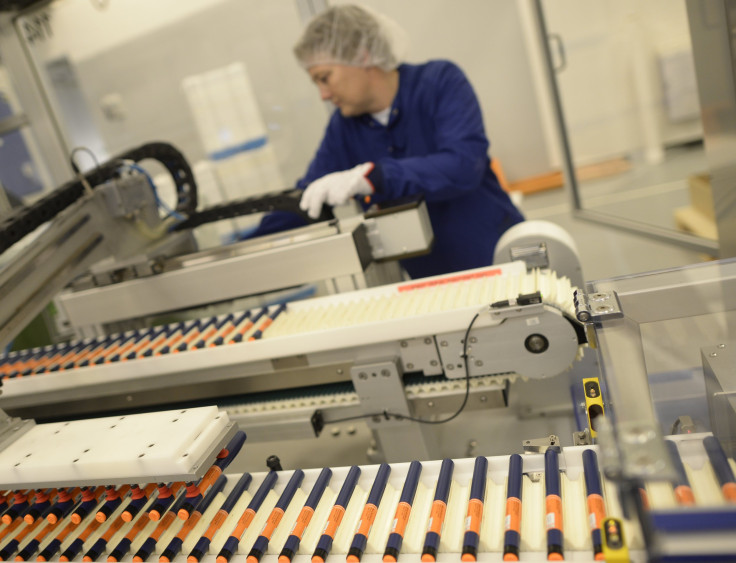 ORLANDO (Reuters) - The Novo Nordisk diabetes drug Victoza failed to improve clinical stability or delay death in patients suffering from advanced heart failure, researchers reported at a medical meeting on Sunday.
The injectable drug, known chemically as liraglutide, was tested in 300 patients with and without type 2 diabetes who had advanced heart failure and a recent hospitalization. Researchers had hoped that the medicine's effect on blood sugar could mitigate some of the metabolic effects of heart failure.
However, they found no significant difference between a placebo and Victoza in time to death or time to heart failure hospitalizations, according to data presented at the American Heart Association (AHA) scientific meeting in Orlando.
There was a higher number of hospitalizations in the liraglutide group, but that was not deemed to be statistically significant.
"We're disappointed this didn't work out, but it's important to understand heart failure and diabetes together as common problems," Dr. Adrian Hernandez, professor of medicine at Duke Clinical Research Institute and one of the study's lead researchers, said in an interview.
Heart failure, in which the heart becomes unable to pump enough blood, is among the many serious health problems associated with diabetes, and a leading cause of hospitalizations and death.
Novo Nordisk was not involved with the trial called Fight, which was independently undertaken by researchers from the government-funded Heart Failure Clinical Research Network.
Victoza belongs to a class of diabetes drugs called synthetic GLP-1 agonists that improve insulin sensitivity. Insulin resistance that impairs blood glucose function is one of the metabolic effects of heart failure, researchers explained.
Jardiance, an oral diabetes drug from Eli Lilly and Boehringer Ingelheim that belongs to a different class of medicines and works differently than Victoza, reduced hospitalizations from heart failure by 35 percent in a separate study. Further details of that study will be presented at the AHA meeting on Monday.
"We haven't seen anything close to that in the past," Dr. Clyde Yancy, chief of cardiology at Northwestern University and a past AHA president who was not involved in the liraglutide study, said of the Jardiance result.
Researchers were hoping for a similarly beneficial impact from liraglutide. Yancy said more studies of the impact of diabetes drugs on heart failure were needed.
The Novo Nordisk drug did improve blood sugar control and led to modest weight loss, as expected.
Published by Medicaldaily.com