NY Hospital Fined After 'Dead' Woman Colleen Burns Opens Her Eyes Moments Before Organ Removal; Medical Staff Neglected Multiple Vital Signs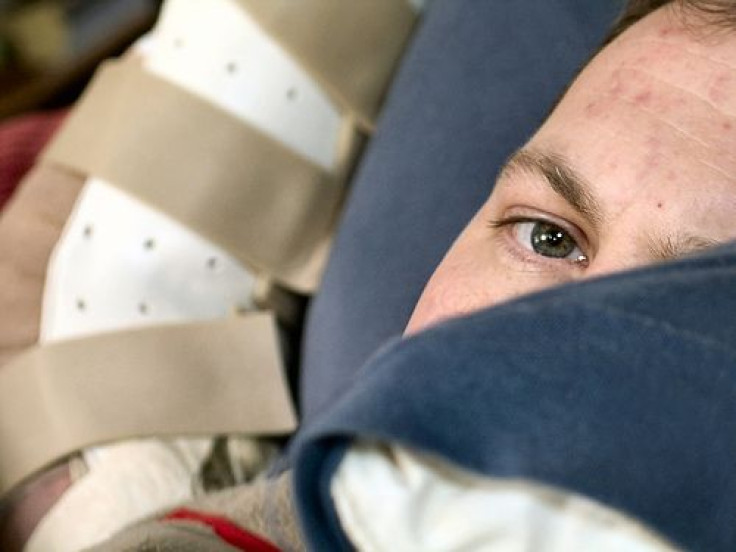 A hospital in Syracuse, N.Y. has been fined $6,000 for mistakenly prepping a woman for organ removal after pronouncing her dead, only for the "dead" woman's eyes to open moments before the procedure.
Colleen Burns, 41, arrived at St. Joseph's Hospital Health Center in October 2009 suffering from a drug overdose. Due to several missteps in receiving Burns into the hospital, the staff determined she suffered "cardiac death." However, when Burns opened her eyes in response to an overhead light, doctors quickly realized their mistake.
Requests from the Syracuse Post-Standard under the state Freedom of Information law have allowed Burns' case to surface. The state Health Department fined St. Joe's $6,000 for the error. Neither Burns nor her family sued the hospital.
Burns was first admitted to the hospital after overdosing on Xanax, Benadryl, and a muscle relaxant. According to the state Health Department's records, the staff missed critical signs that Burns was still alive.
The department's review showed:
*Staff skipped a recommended treatment to prevent the drugs the patient took from being absorbed by her stomach and intestines.
*Not enough testing was done to see if she was free of all drugs.
*Not enough brain scans were performed.
*Doctors ignored a nurse's observations indicating Burns was not dead and her condition was improving.
The day before Burns' organs were to be removed, a nurse performed a reflex test by scraping the bottom of her foot. Her toes curled, an uncharacteristic reaction from a dead person. Later on, a nurse noticed movement around Burns' nostrils, a sign that she was breathing. Her lips and tongue also moved.
"Dead people don't curl their toes," said Dr. Charles Wetli, a forensic pathologist from New Jersey. "And they don't fight against the respirator and want to breathe on their own."
Despite these signs, nurses gave Burns the sedative Ativan before taking her into the Operating Room, according to the Health Department's review. However, doctors notes' show no indication of administering a sedative, as there was no indication of her situation improving.
"The hospital did not undertake an intensive and critical review of the near catastrophic event in this case," said the federal Centers for Medicare and Medicaid Services. St. Joe's officials did not "identify the inadequate physician evaluations of (Burns) that occurred when nursing staff questioned possible signs of improving neurological function."
The state started investing the case in March 2010 after the Post-Standard's request. The report following the investigation notes the hospital only started its own investigation once the state made a surprise inspection. And even then, it was cursory: a one-page document that cited "perception differences" without analyzing the cause of the mistake, the investigative findings said.
Burns' case is alarming in part because there's no credible way to keep hospitals accountable for their quality assurances, said Lisa McGiffert, director of Consumers Union Safe Patient Project.
"These sorts of things do happen," she said. "It's pretty disturbing." Her organization believes states should require hospitals to report all such incidents soon after they happen.
Other experts find gross malpractice in the fact that Burns received a sedative even though nurses had assumed she was brain dead, raising the question why a dead person would need a sedative.
"It would sedate her to the point that she would be non-reactive," said Dr. David Mayer, general and vascular surgeon and an associate professor of clinical surgery at New York Medical College. "If you have to sedate them or give them pain medication, they're not brain dead and you shouldn't be harvesting their organs."
The hospital erred four or five times, Mayer said. He called the case a gross deviation from all prevailing and accepted standards of care.
The state has since ordered the hospital to hire a consultant, in order to ensure such standards of care are met. The consulting neurologist will teach the staff how to properly diagnose brain death.
While Burns was released from the hospital two weeks after the incident, the mother of three committed suicide 16 months later, in January 2011. Burns' mother, Lucille Kuss, said her daughter was not upset about the hospital's error.
"She was so depressed," Kuss said, "that it really didn't make any difference to her."
Published by Medicaldaily.com