Oklahoma Doctor Who Prescribed Painkillers Charged With Murder In Connection With 5 Overdose Deaths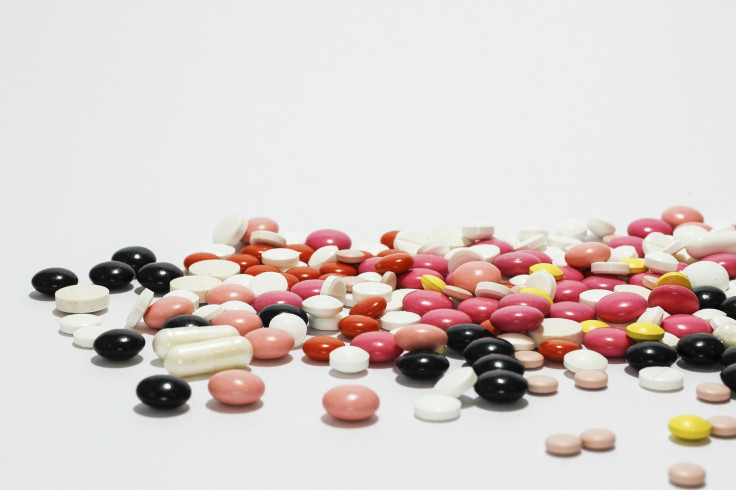 Amid the focus on America's opioid addiction comes a new story about the consequences of addiction to painkillers. The Washington Post reports that an Oklahoma pain management doctor, Regan Ganoung Nichols, was charged with the second-degree murder of five patients. Arrested on Friday, Nichols is currently out on a bail of $50,000, the newspaper reports.
Read: Sleep And Caffeine Could Help You Naturally Fight Off Chronic Pain
According to the Post, Sheil Bartels received 510 pills in a single day of a combination of drugs known as "the holy trinity," thanks in part to Nichols. The trio includes hydrocodone, a painkiller, Xanax, a medication used to treat anxiety, and Soma, a muscle relaxant. Nichols had prescribed the deadly mix to her patient, Bartels.
"Nichols prescribed patients, who entrusted their well-being to her, a horrifyingly excessive amount of opioid medications," Mike Hunter, Oklahoma Attorney General, told the Associated Press (as reported by the Post). "Nichols's blatant disregard for the lives of her patients is unconscionable."
The Washington Post reports that in only four years, from 2010 to 2014, Nichols prescribed more than 3 million doses of dangerous medications, sometimes in excessive combinations, as in Bartels' case.
Nichols isn't the only doctor who's recently made news for prescribing too many opioids. Kevin Mill, a former doctor, was recently killed in what police believe is a home invasion. Earlier this year, Mill had pleaded guilty to tax evasion and for prescribing oxycodone, hydrocodone and Xanax in a "pill mill" medical clinic, reports Associated Press.
Early figures reported by the New York Times indicate that deaths due to drug overdoses were expected to exceed 59,000 Americans, making it the largest increase in history. The problem is so severe that the American Society of Addiction Medication says drug overdoses are the main cause of accidental death in America. In the organization's report from last year, ASAM writes that in 2012, 259 million prescriptions were administered for opioids.
For some users, prescription painkillers can become too expensive and heroin becomes a cheaper alternative. ASAM reports that four in five new heroin users started by misusing their prescription painkillers.
Last year, the Centers for Disease Control and Prevention released a set of guidelines for doctors to follow when prescribing opioids, reports USA Today. Included in the best practices are an appeal to prescribe less medication for pain.
"We know of no other medication routinely used for a nonfatal condition that kills patients so frequently," said CDC director Thomas Frieden to the newspaper. "We hope to see fewer deaths from opiates. That's the bottom line. These are really dangerous medications that carry the risk of addiction and death."
Read: How Fentanyl, A Drug Prescribed For Cancer Patients, Is Fueling Opioid Epidemic, Alarming Overdose Rates
The CDC believes that the guidelines will help doctors be more mindful about when they should and shouldn't resort to powerful, and dangerous, pills. Executive director of Physicians for Responsible Opioid Prescribing, Andrew Kolodny, told USA Today he believes the recommendations will be implemented by doctors.
"For the first time, the federal government is communicating clearly that the widespread practice of treating common pain conditions with long-term opioids is inappropriate," Kolodny said to the paper. "The CDC is making it perfectly clear that medical practice needs to change because we're harming pain patients and fueling a public health crisis."
See Also:
Hepatitis C Cases Nearly Double In Pregnant Women Due To Opioid Epidemic
New Study Says Acupuncture Could Be Viable Alternative To Pain Medication
Published by Medicaldaily.com