Oregon Faith-Healing Parents Charged With Manslaughter In Daughter's Death From Diabetes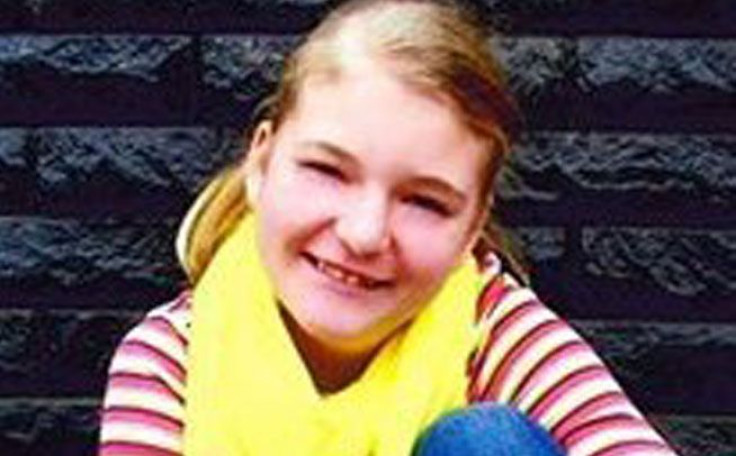 On Friday, Travis and Wenona Rossiter were brought before a judge in Linn County, Ore., and plead not guilty to charges of manslaughter for their daughter Syble's death. In February, the 12-year-old girl died in their home because of complications due to type 1 diabetes. She did not receive medical treatment for the condition.
"The 12-year-old had a treatable medical condition and the parents did not provide adequate and necessary medical care to that child," said local police Captain Eric Carter. "And that, unfortunately, resulted in the death of her on February 5 of this year."
Although unconfirmed, the couple is rumored to have withheld medical treatment in favor of faith-based healing.
The Rossiters attend the Church of the First Born, a church that allegedly encourages its members to seek faith-based interventions for illnesses instead of modern medical treatment. Its website cites biblical verse James 5:14, "If any be sick, call for the elders of the church, let them pray over him, anointing him with oil in the name of the Lord."
Syble suffered from type 1 diabetes, formerly known as juvenile diabetes, a condition in which a person is unable to produce insulin. Without insulin therapy, type 1 diabetes is fatal. The most common cause of death among pediatric diabetics is diabetic ketoacidosis. Resulting from the buildup of fat metabolites called ketones, diabetic ketoacidosis is characterized by vomiting, dehydration, confusion, and eventually leads to coma and death if left untreated. The clinical details of Syble's death have not been made public.
With insulin therapy administered through injections or an insulin pump, people with type 1 diabetes can live nearly as long as the general population.
The church websites explains that its members should comply with local health officials. "If you choose not to take your child to a doctor, then we urge you to immediately notify the county health department and the state department of human services using our corporate forms."
Tragically, if the Rossiters are found guilty, they would not be the first parents deemed liable in the death of a child within the church. In 2012, Brandi and Russel Bellew, also of the Church of the first Born, pleaded guilty to criminally negligent homicide after their son, Austin Sprout Creswell, died at age 16 from an untreated infection secondary to a burst appendix. At least 22 children associated with the Church of the First Born have died from lack of medical treatment since 1964, according to the group Children's Healthcare Is a Legal Duty.
A neighbor interviewed by local CBS affiliate KOIN 6 News described Syble as a quiet girl who enjoyed riding her bike. "She seemed shy to talk to people because they picked apples out of my yard," the neighbor said.
Published by Medicaldaily.com