Overdose Treatment Naloxone Doesn't Work On New Forms of Fentanyl Found In Georgia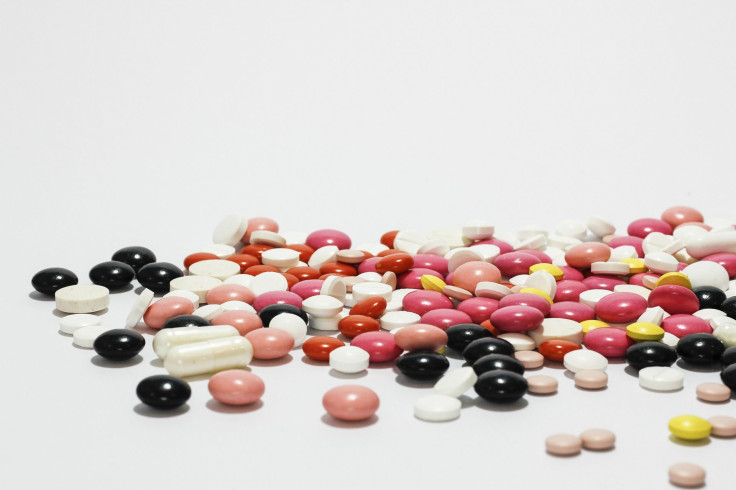 The opioid epidemic continues to make headlines as two new forms of illegally made synthetic drugs have popped up in Georgia. According to a release on the Georgia Bureau of Investigation's website, acrylfentanyl and tetrahydrofuran fentanyl were not previously identified as problems by the bureau. The Forsyth County Sheriff's Office submitted the drugs into evidence in March.
Read: Ohio City Council Member Suggests Ignoring Opioid Overdose-Related Calls To Save City Money
"It's a very serious situation and it's very dangerous," Nelly Miles of the GBI told Georgia news station WXTL. "There are multiple reports that this drug is resistant to naloxone." Naloxone is a drug that reverses opioid overdose symptoms.
The drugs have appeared across the United States. Last month, the Wisconsin Controlled Substance board issued an emergency rule listing the substance as a Schedule 1 drug, reports the Milwaukee-Wisconsin State Journal. Schedule 1 drugs have no accepted medical use, are easily abused and include heroin, LSD and ecstasy. The Milwaukee County Medical Examiner reports of 17 deaths related to acrylfentanyl this year, the Journal writes. According to the paper, the city is expecting 400 overdose deaths this year, with a 51 percent increase in deaths caused by fentanyl overdoses.
WFMJ reports that Ohio has also seen a rise of acrylfentanyl. The state's Bureau of Criminal Investigation claims there have been 140 cases involving the illegal substance.
Ohio BCI Superintendent Tom Stickrath told the paper, "We've seen both of the ones that were mentioned in the Georgia bulletin, we've seen in our lab. One quite a few times but the other just I think two times maybe but that's what we're seeing when I talk about these complicated cases. These are things we just didn't see two, three, four years ago."
These new drugs add an additional layer of complexity to the opioid crisis. According to GBI's release, "Multiple reports in other states indicated that the opioid reversal drug, naloxone, may not be effective if someone overdosed after ingesting acrylfentanyl."
As we previously reported, the United States Drug Enforcement Agency believes that fentanyl is a global threat. "The United States is in the midst of a fentanyl crisis, with law enforcement reporting and public health data indicating higher availability of fentanyls, increased seizures of fentanyls, and more known overdose deaths from fentanyls than at any other time since the drugs were first created in 1959," the DEA writes in a 2016 report.
Read: Anabolic Steroids After 40 Or 50: Men Turning To The Drug As Anti-Aging Treatment, Long-Term Effects Unknown
The drug was originally used to help cancer patients manage pain, but has since been made illegally and is used as a cheap filler to boost the potency of other drugs.
As the opioid problem in America gets worse, many are calling to increase the availability of naloxone, which reverses the effects of opioids. The medication is used as an emergency life-saving treatment and is injected into a muscle or through an IV. It is not a replacement for medical care.
See Also:
How Fentanyl, A Drug Prescribed For Cancer Patients, Is Fueling Opioid Epidemic, Alarming Overdose Rates
Hepatitis C Cases Nearly Double In Pregnant Women Due To Opioid Epidemic​
Published by Medicaldaily.com