Ohio City Council Member Suggests Ignoring Opioid Overdose-Related Calls To Save City Money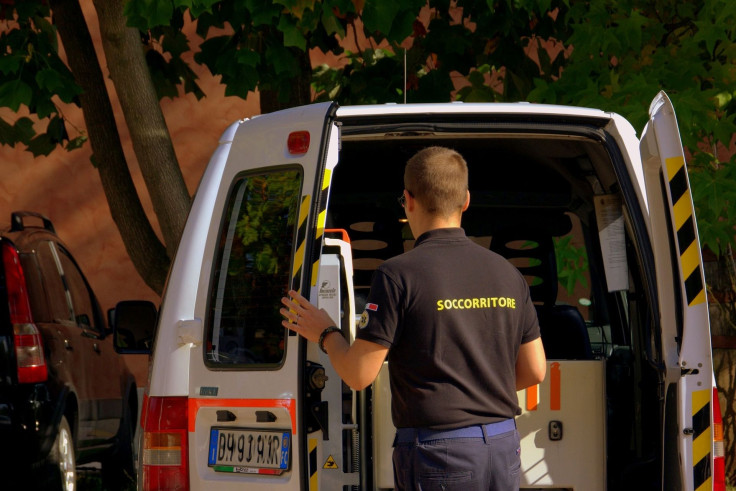 Roughly 78 people in the United States die each day from opioid overdoses. In most of these cases Naloxone, a medication that can reverse the effects, could have saved the users' lives. As the opioid epidemic grows worse each year, many cities are promoting the life-saving drug (New York City places advertisements in subway cars, for example), but one small town in Ohio is actually working to make it less available for addicts.
Read: Canada's Demand For Recreational Marijuana Expected To Exceed Supply Following Legalization
Middletown City Council member Dan Picard proposed that the city's EMS should stop responding to calls once someone has hit their third overdose, reported the city's Journal News. According to the paper, Picard likened overdoses to heart attacks and cancer, saying that patients don't receive free chemotherapy or heart bypass operations from medics.
Picard told the paper that people who overdose should work off the costs for Naloxone and the EMS transport by completing community service work.
"John Smith obviously doesn't care much about his life, but he's expending a lot of resources and we can't afford it," Picard told the outlet.
According to City Manager Doug Adkins, Middletown will spend about $100,000 on Naloxone. Only $10,000 was budgeted for the year. Adkins said that most who overdose in the city are passing through and not permanent residents.
"I want to send a message to the world that you don't want to come to Middletown to overdose because someone might not come with Narcan and save your life," Picard said. "We need to put a fear about overdosing in Middletown."
However, the call to ignore someone in need of life-saving services is at odds with the medical industry's mission to provide treatment. The National Association of Emergency Medical Technicians includes the code of professional ethics on its website which includes the pledge, "To conserve life, alleviate suffering, promote health, do no harm, and encourage the quality and equal availability of emergency medical care."
The list of ethics also promises "To provide services based on human need, with compassion and respect for human dignity, unrestricted by consideration of nationality, race, creed, color, or status; to not judge the merits of the patient's request for service, nor allow the patient's socioeconomic status to influence our demeanor or the care that we provide."
Middletown Fire Chief Paul Lolli understands Picard's frustration but explained to the city paper that medics take an oath to care for those in need, despite cost.
"This is our standing order," Lolli said. "Our guys operate under standing orders and protocols set by the medical director. Unless directed otherwise, that's what we have to do."
Read: How Fentanyl, A Drug Prescribed For Cancer Patients, Is Fueling Opioid Epidemic, Alarming Overdose Rates
According to Lolli, there were 532 overdoses and 74 deaths in Middletown last year, writes the Daily News. Only six months into 2017, the figures are up to 598 overdoses and 54 deaths.
While the fire chief will continue to perform his duty, Lolli did tell the Daily News that a real solution is needed as paying for Naloxone is not sustainable in the long term.
"The response needs to come from all aspects of the community, the police response to drug sales, EMTs, drug addiction treatment and drug education in the schools about what addiction really means," he told the paper.
See Also:
Hepatitis C Cases Nearly Double In Pregnant Women Due To Opioid Epidemic
Oklahoma Doctor Who Prescribed Painkillers Charged With Murder In Connection With 5 Overdose Deaths​
Published by Medicaldaily.com