Pakistan Shuts Down NATO Supply Routes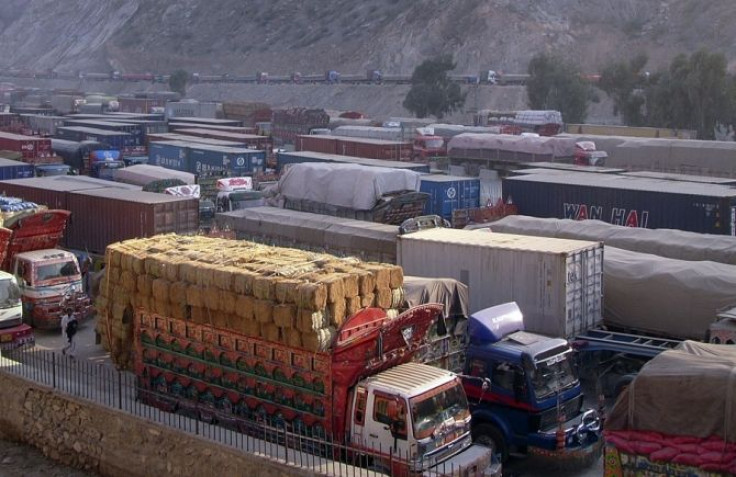 Pakistan shut down roads carrying supplies to NATO forces in Afghanistan on Saturday in response to a NATO helicopter attack on two military checkpoints in the northwestern part of the country which killed as many as 28 troops.
Photos of the scene show dozens of semi-trailer trucks parked along dirt highways in the region.
Pakistani Prime Minister Yusuf Raza Gilani "has strongly condemned" the attack and the Foreign Ministry is taking up the matter "in the strongest terms" with NATO and the U.S., according to a statement.
The incident took place early Saturday morning along the Afghanistan – Pakistan border, NATO said in a statement.
U.S. General John Allen, who leads NATO's International Security Assistance Force in the Afghanistan said he was investigating.
"This incident has my highest personal attention and my commitment to thoroughly investigate it to determine the facts," he said.
"My most sincere and personal heartfelt condolences go out to the families and loved ones of any members of Pakistan Security Forces who may have been killed or injured."
ISAF said its leadership was committed to improving security relations with Pakistan, including coordination of operations along border regions in "our united fight against terrorism."
Published by Medicaldaily.com