Papa John's To Make Pizza Ingredients More 'Natural' By 2016, Will Spend $100 Million A Year To Do It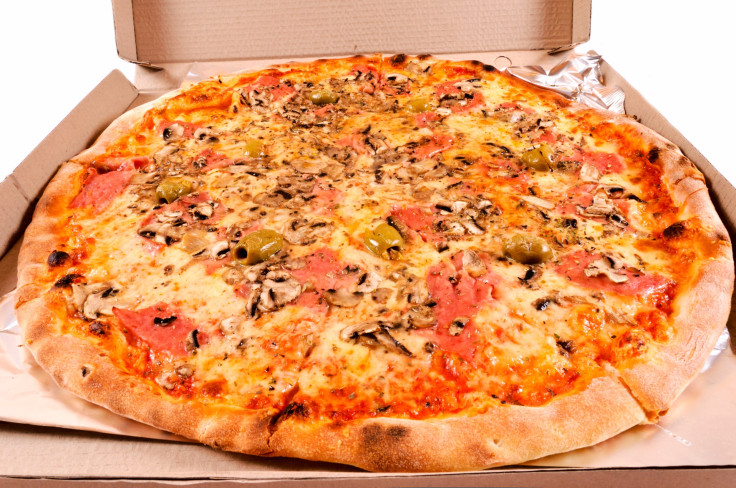 Papa John's is joining the ranks of fast food restaurants like McDonald's, Chipotle, and Dairy Queen in overhauling their menus to serve healthier food options — and they're spending $100 million per year to do so, according to Bloomberg.
Recently, the company removed monosodium glutamate (MSG) from its ranch dressing and trans fat from its garlic sauce. In their new plan, they will be removing 14 ingredients — such as artificial colors, preservatives, and corn syrup — from its food (mostly sauces) towards the end of 2016, replacing them with natural, healthier ingredients.
Of course, this comes with a cost — natural ingredients are more expensive than cheap, unhealthy ones that are packed with preservatives; and the taste of some of these dips and toppings changes in the process of "healthify-ing" them, too.
"It's hard to remove some of these things and still get the flavor and functionality you want," John Schnatter, the founder and chief executive officer of Papa John's, told Bloomberg. "We gave up on flavor on the ranch dressing because I wanted to get the chemical out."
Papa John's isn't the first to make sacrifices for the sake of improving the quality of their food. Earlier this year, Dairy Queen removed soda from its kids menu, replacing it with low-fat chocolate milk, fat-free milk, and 100 percent apple juice. They aimed to reduce soda consumption among children in the U.S. due to the growing number of kids who suffer from childhood obesity. McDonald's has also been making strides by making more salads, fruit cups, and non-soda beverages available on its menus.
And perhaps most notably, Chipotle announced that it will no longer serve genetically-modified foods (GMOs) — nor will it continue buying pork from pork suppliers that don't comply with animal-welfare standards. While many of Chipotle's customers were exasperated by the lack of carnitas, the company has been looking into other meat options — including chorizo sausage — to keep customers happy while maintaining food quality standards.
If more companies followed Papa John's and Chipotle's leads, the obesity epidemic in America may soon have a formidable foe: healthy fast food.
Published by Medicaldaily.com