PatientPop's Practice Growth Technology aims to help Doctors with patient retention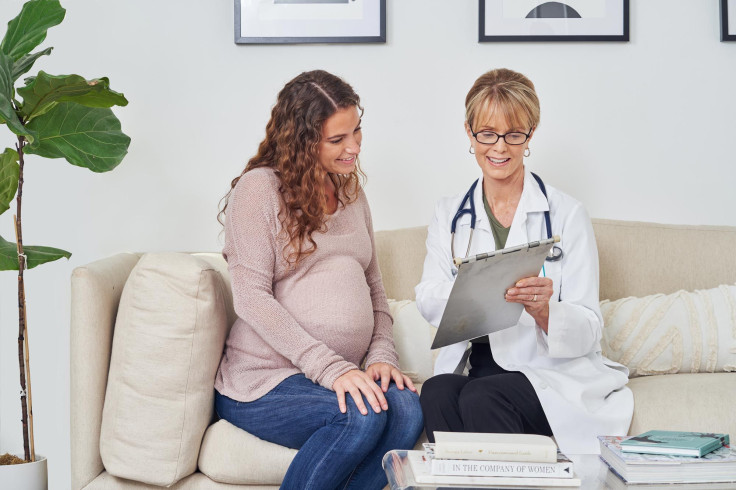 Healthcare practices today are facing tough competition. Word-of-mouth referrals are no longer enough to sustain and grow their practices. In today's world of instant online convenience, consumers and practitioners are looking for a better approach to not only just advertise their practice, but to make the booking process as easy as possible with a booking method and a way to communicate online instead of calling in. Healthcare practices also need to have a strong online presence for its clinic, but some either don't have one or don't have the time to manage it, resulting in a poor reputation. Not to mention, patients, particularly millennial patients, are demanding to have similar experiences digitally as they do with any other company or service they interact with. Over 34% of physicians report communicating with their patients digitally is most important to their practice's success; however, only one-in-four report their practice has strong online visibility. Needless to say, doctors need to find new strategies and business models to maintain and grow their practices. Practice growth technology could be the single most important investment physicians can make to grow their practices, create a better patient experience and improve their bottom line.
Technological innovation continues to expand its reach, changing every industry it touches. As technology takes on an increasingly greater role in healthcare, it touches nearly every process: patient registration, laboratory testing, data monitoring and even self-care tools. Similarly, smartphones, tablets, and other devices are now taking the place of traditional systems for monitoring and recording patient data. People can now even undergo a complete medical consultation at home, rather than having to travel to a doctor's office. Technological advancements in healthcare have taken many services out of the confines of hospital walls through integration with user-friendly, accessible devices.
Full-service marketing and patient-experience technology can now help physicians easily track and manage each patient's entire journey with just a few clicks. One pioneer in this space is PatientPop, an Inc. 500 company that launched the first practice growth technology in 2014. The company's technology enables healthcare providers to systematically attract new patients, improve the patient experience and make informed business decisions using data specific to the healthcare field.
Here are a few ways doctors can benefit from implementing practice growth technology.
Digital word-of-mouth
Although almost everything nowadays can be done digitally, word-of-mouth referrals still play a significant role in healthcare. Patients are increasingly turning to online reviews before booking an appointment with any practice, so pursuing these online conversations is essential for ambitious physicians, whether they are planning to open a new healthcare facility or taking over a retired colleague's practice. Previously, keeping track of such conversations was overwhelming for many healthcare providers. But today, doctors can breathe a sigh of relief and let versatile software do all the heavy lifting.
Growing online reputation
Every time a patient books an appointment online, it's important to nurture and strengthen the relationship through patient feedback. Most practice growth technologies automatically send email messages or texts to patients, asking them to leave quick feedback and a rating after their visit. The technology then aggregates all the reviews and posts them on the practice's website. It also encourages these patients to leave short testimonials on third-party review sites, such as Yelp, Google and Facebook. Any negative reviews are forwarded to the physician and the practice manager for follow-up, while the patients receive a personalized apology. In this way, the practice can address the reported issues, which helps it improve its reputation over the long term.
Expand practice reach
Healthcare practices have been looking for novel, technology-assisted ways to attract new patients themselves after concerns were raised about the legality of paying for referrals to third-party scheduling services such as Zocdoc.
In the past, the only technological options for marketing and growing healthcare practices were fragmented across multiple vendors. This often created extra work and unnecessary headaches for practices. But with the new vertical of practice growth technology, healthcare practices can manage all the business aspects of medicine from a single platform. This makes it much easier for physicians to measure their online reach, analyze their website performance, and assess their competition.
Increase market share
Practice growth technology presents an ideal opportunity for practices that want to modernize their digital presence and meet the demands of their patients. Such technology also helps doctors increase their market share by attracting new patients from the web and their competitors.
Technology has become one of the fastest-growing verticals in the healthcare industry, a trend driven by the massive value-creation potential of technology-based and -enabled innovations. Practice growth technology, in particular, represents a versatile, integrated solution that allows practices to increase productivity, improve service and attract new patients.