Patients With Lung Cancer Have Highest Risk Of Committing Suicide, Plus These Three Other Cancer Types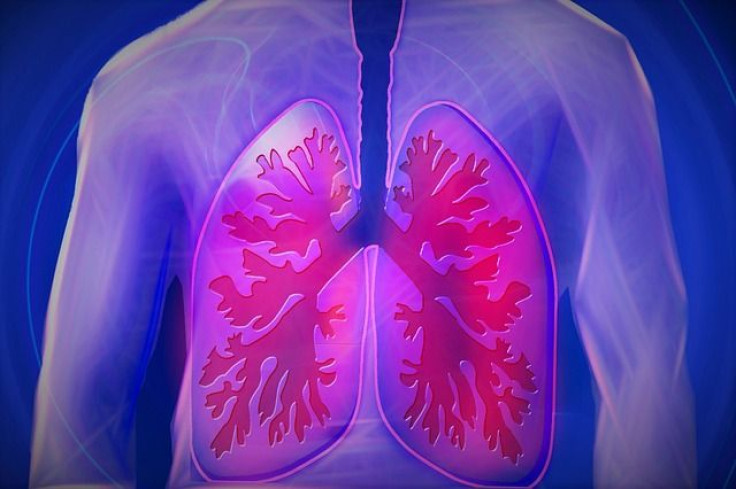 Depression is common among those facing chronic life-threatening diseases, such as cancer, but according to a new study, one form of cancer is significantly associated with suicide risk. The report found that lung cancer patients are 420 times more likely to attempt suicide than a member of the general public.
The study, presented at the ATS 2017 International Conference, found that cancer patients in general are 60 percent more likely to commit suicide than the general public, but those with lung cancer were considerably more likely to carry out this act. The suicide risk among those with lung cancer could be further broken down, with Asians being 13 times more likely to commit suicide than other races, and men 9 times more likely than women. In addition, the report found that other factors such as being older, being widowed, refusing medical treatment, and having an extremely hard-to-treat form of lung cancer also increased overall suicide risk.
The report also found that suicide risk was 40 percent high for those with colorectal cancer, 20 percent more likely for those with breast cancer, and 20 percent more likely for those with prostate cancer.
Read: Committing Suicide Increases Family, Friends' Risk Of Attempting Suicide By 65%
"We wanted to see what the impact of one of life's most stressful events is on patients," said study researcher Mohamed Rahouma, in a recent statement. "I think it's fair to say that most clinicians don't think about suicide risk in cancer patients. This study, I hope, will change that by making us more aware of those at greatest risk of suicide so that this catastrophe in the care of our patients doesn't happen."
For the research, the team from Weill Cornell Medical College/New York Presbyterian Hospital analyzed 3,640,229 patients looking at not only suicide death in cancer patients, but also what form of cancer these patients had. The research stretched over a 40-year period. Although the report could not indicate why patients with certain types of cancer are more likely to carry out suicide than others, they do hope their findings can help draw attention to the problem, and get more help to the patients that need it the most.
"While cancer diagnosis counselling is an established practice, especially if a patient seems depressed, referral for ongoing psychological support and counseling typically does not happen," added Rahouma. "This represents a lost opportunity to help patients with a devastating diagnosis."
According to the National Institute of Health, suicide is the 10th leading cause of death in the United States, with more than 44,000 people each year dying this way. What's more, suicide is the third leading cause of death among those between the ages of 10 and 14, and the second leading cause of death among those between the ages of 15 and 34.
As always, if you or someone close to you is contemplating suicide, please call the toll-free National Suicide Prevention Lifelines at 1-800-273-TALK (8255), available 24 hours a day, 7 days a week. The service is available to anyone and all calls are confidential.
Source: Rahouma M, Kamel M, Nasar A, et al. Lung cancer patients have the highest malignancy-associated suicide rate in USA: a population based analysis. ATS 2017 International Conference.
See Also:
Suicide In America: Rate Reaches All-Time High, Especially Among Teen Girls
Teen Suicide Attempts Drop: Are Same-Sex Marriage Laws Responsible?
Published by Medicaldaily.com