Pfizer, Moderna Face New Lawsuits Over mRNA COVID-19 Vaccines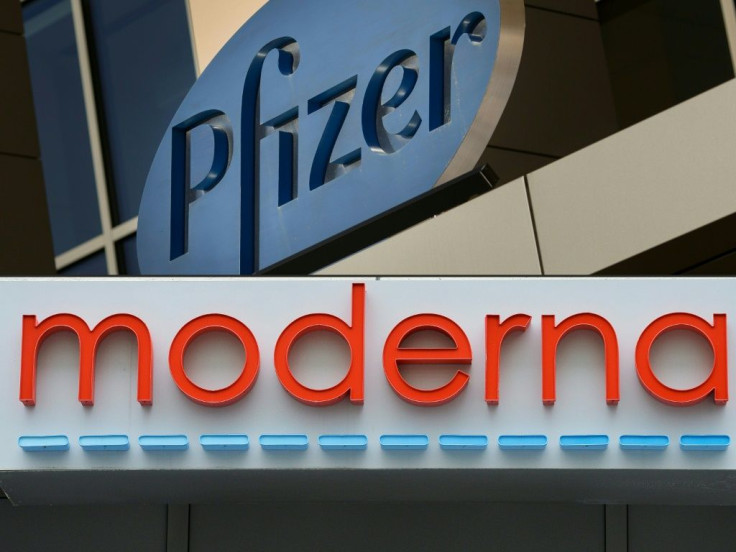 Biotech firm Promosome filed lawsuits on Tuesday against Moderna, Pfizer and BioNTech in federal court in San Diego, California. The lawsuits alleged that the COVID-19 vaccines infringed on a patent related to messenger RNA (mRNA) technology.
According to Promosome, the accused companies have copied technology that enables the development of mRNA doses that are both safe and effective for use in vaccines. Promosome is seeking a share of royalties from the sales of these vaccines. Last year, Pfizer earned $37.8 billion from its COVID-19 vaccine Comirnaty, while Moderna made $18.4 billion from its vaccine Spikevax.
At the time of reporting, representatives from Moderna, Pfizer and BioNTech had not responded to Reuters' requests for comment regarding the lawsuit.
Promosome's attorney, Bill Carmody, stated that the vaccine makers have failed to provide Promosome with the appropriate recognition for its groundbreaking technology.
Promosome, based in San Diego and New York, was established to commercialize technology developed by biochemistry researchers at the Scripps Research Institute in La Jolla, California.
The COVID-19 vaccines in question utilize mRNA to deliver instructions to the immune system for producing specific proteins to combat SARS-CoV-2. Promosome claimed that its technology enables the immune system to generate sufficient proteins with minimal mRNA doses, effectively fighting the virus.
The lawsuits alleged that Promosome had discussions with Moderna between 2013 and 2016 regarding the licensing of the technology. Additionally, Promosome claimed that its president demonstrated the technology to a senior BioNTech scientist in 2015. However, neither company agreed to a license agreement.
This lawsuit adds to the ongoing patent disputes among biotech companies concerning the technology utilized in the mRNA COVID-19 vaccines. Last month, similar suits were filed against pharmaceutical firms. Alnylam asserted that Pfizer and Moderna infringed on patents with their COVID-19 vaccines.
Headquartered in Cambridge, Massachusetts, Alnylam Pharmaceuticals alleged in its lawsuits that Pfizer and Moderna violated its patent rights regarding lipid nanoparticle (LNP) technology, which is the same technology used by the mRNA vaccines to deliver genetic material into the body.
According to Alnylam, it pioneered LNP technology over a decade ago and shared confidential information about it with Moderna in 2014 during discussions about a potential collaboration.
This marked the third time that Alnylam initiated a legal battle against the two companies as it seeks an unspecified share of royalties from Pfizer and Moderna's vaccine sales. Alnylam initially sued the companies last March and subsequently filed additional lawsuits related to an LNP patent last July.
In April, Arbutus Biopharma sued Pfizer and its German partner BioNTech SE in New Jersey, claiming that their mRNA COVID-19 vaccine infringed on five patents held by the virology-focused biotech company.
Arbutus is seeking damages, including reasonable royalties, over the use of the same LNP delivery technology employed in the Pfizer/BioNTech mRNA vaccine. Arbutus previously sued Moderna last year over similar claims and sought royalties in that case as well.
Published by Medicaldaily.com