Phentermine Weight Loss Drug Turns You From Fat To Fit; Are Severe Side Effects Worth It?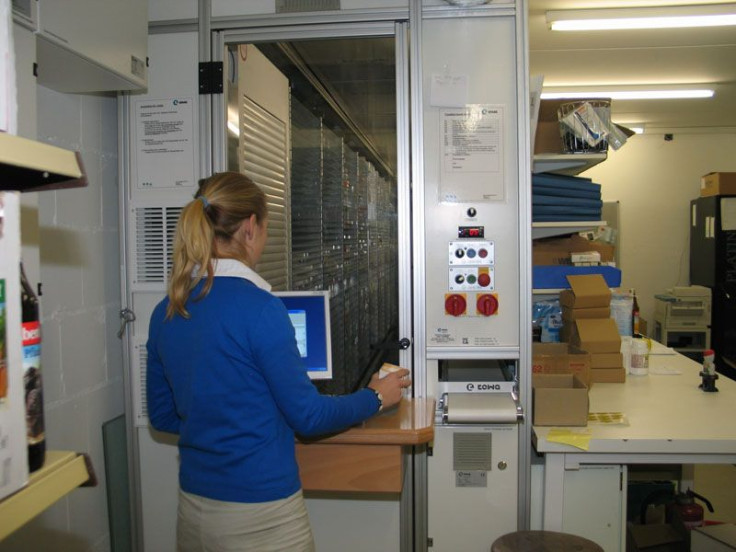 Losing the pounds and keeping them off can be one of the most difficult challenges for your body — especially, if it means you have to control your appetite. With approximately 155 million Americans over the age of 20 classified as overweight or obese, watching your diet is imperative and also a nation-wide problem, reports the American Heart Association (AHA). Diet pills — seen as a quick, short-term fix for weight loss — are popularly used by Americans. Phentermine, the anti-obesity drug, is a doctor-prescribed diet pill that is viewed as the antidote for overweight or obesity by helping to suppress hunger. The amphetamine-like pill is only recommended for use by those that have a significantly higher body mass index (BMI) than the normal range for their age and height.
How Phentermine Works
This weight loss drug is classified as an anorectic — an agent that diminishes a person's appetite. Phentermine stimulates the release of brain chemicals that will manipulate your mind to curb your appetite, so you feel full and eat less. Your calorie intake can be minimized by the drug's ability to reduce the absorption of things like starch and fat by the body, so they are not metabolized. The slimming drug is used alongside a diet and exercise program specifically designed for you by your doctor to keep the pounds off. The diet pill should also be an addition to an overall weight-loss plan if you're several pounds above your normal target weight, says Mayo Clinic.
Phentermine Classification
The promising fat-to-fit drug is classified as a Schedule IV drug — one of the most commonly abused worldwide — although the actual potential for abuse is low, reports Gale Cenage Learning. The United Nations International Narcotics Control Board (INCB) has warned phentermine users that anoretic drugs can be easily addicting, especially in women who are obsessed with becoming thin. "They've been around in various guises since the Sixties and are highly addictive", said Professor Hamid Ghodse, chairman of addiction psychiatry at St. George's Hospital, London to the Daily Mail. While people start to take them as an easy means to lose weight, it can also be just as easy to get hooked.
Phentermine Side Effects
As one of the commonly abused drugs, phentermine can kill those who are "dying to be slim." The diet pill is legally attained through a doctor's prescription but is easily available over the Internet for purchase. The fast weight-loss drug is the top prescribed drug by obesity treatment specialists, according to an article published in the Yonsei Medical Journal. While phentermine is only approved for short-term use for a period of 12 weeks or less, the potentially severe side effects are noticeable upon primary usage. The anti-obesity drug can help you turn from fat to fit in a short interval of time but if you stop taking the pill, you will most likely regain the weight you initially lost. As such, phentermine should be used not as the primary way to lose weight but as a supplement to a healthy exercise and diet.
According to Mayo Clinic, side effects of the fast weight-loss drug may include:
Increased blood pressure
Dizziness
Dry mouth
Sleeplessness
Nervousness
Constipation
Pulmonary Hypertension
In a study published in the Yonsei Medical Journal, researchers examined the possible link of anorectic drugs to pulmonary hypertension. A 29-year-old woman was admitted to the hospital for shortness of breath and diagnosed with pulmonary hypertension. Researchers unveiled that three months prior to her hospital admittance, she took phentermine for five weeks, which could provide a possible connection between phentermine and pulmonary hypertension. Her symptoms improved with treatment but further research is still needed to closely examine the effects of the drug under different doses.
Ban On Phentermine
The fast weight-loss drug has been banned in two countries due to its possible detrimental health effects. In 2012, the Food and Drug Administration approved the sale of phentermine while other countries continued to ban the diet pill.
England
Phentermine has been banned in the United Kingdom since 2000 after health officials learned that the use of the drug could possibly cause cardiovascular disease. According to the BBC, the fast weight loss diet pill has been linked to leakage in the heart valves. "This is in line with the directions of a European Commission safety review which found that the risks of developing hypertension or heart disorders outweighed the benefits of taking the drug," said a Department of Health spokeswoman to BBC News Online.
Published by Medicaldaily.com