Phone-Based Cognitive Behavioral Therapy Effective For Rural Seniors With Generalized Anxiety Disorder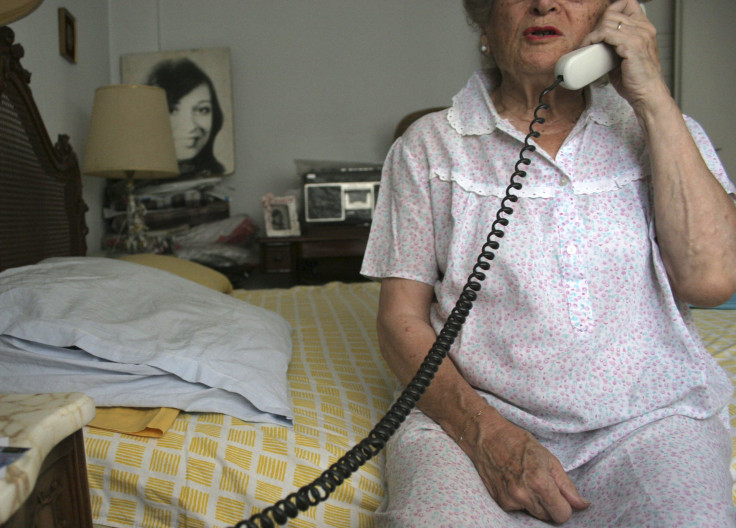 A new Wake Forest School of Medicine study compares the effectiveness of two different types of psychotherapy, both delivered over the phone, for older adults living in areas with limited mental health services. Cognitive behavioral therapy was better at reducing symptoms of generalized anxiety disorder and depression, the researchers discovered, than standard supportive therapy.
Symptoms of generalized anxiety disorder (GAD), a common mental health issue among the elderly, include excessive and uncontrollable worry, restlessness, poor concentration, irritability, muscle tension, and disturbed sleep. To treat GAD, the authors of the new study explain, doctors prescribe either medication or psychotherapy. While drugs may be somewhat effective, they come with potentially serious side effects. Benzodiazepines, for instance, are often used to reduce symptoms of anxiety and insomnia, yet they can cause accelerated dementia in older adults and also may affect their motor abilities (think hip fracture). Naturally, many seniors prefer psychotherapy to drugs.
Meanwhile, by 2050, there will be 84 million seniors, 65 or older, in the United States. This growing population naturally will increase demand for specific health, including mental health, services. In particular, one in five of these seniors is expected to be diagnosed with a mental disorder, experts report.
"We need geriatric mental health treatments packaged in modern technology to extend their reach while retaining effectiveness," Dr. Eric J. Lenze, a psychiatrist who teaches at Washington University School of Medicine, stated in an editorial. The new study — a head-to-head comparison of two telephone-delivered psychotherapies for seniors — addresses exactly this need.
Talk Therapy
Participants included adults living in one of the 41 rural counties in North Carolina with an urban population of less than 20,000 people. All were over 60, all had been diagnosed with GAD. The 141 seniors were randomly divided into two groups receiving either telephone-delivered cognitive behavioral therapy or telephone delivered nondirective supportive therapy. Before the study began, all the participants reported their symptoms and additional psychological tests were used to measure their worry and depression severity. These measurements were repeated at two-months and again at four months.
Cognitive behavioral therapy consisted of as many as 11 sessions focused on relaxation techniques, cognitive restructuring, the use of coping statements, problem-solving, worry control, behavioral activation, exposure therapy, and relapse prevention, with optional chapters on sleep and pain. By comparison, nondirective supportive therapy consisted of 10 sessions focused on providing a supportive atmosphere in which participants could share and discuss their feelings yet the therapist did not provide any direct suggestions for coping. After the therapy sessions concluded, the team of researchers, led by Dr. Gretchen A. Brenes, department of psychiatry at Wake Forest School of Medicine, performed their analysis.
While both treatments reduced seniors' symptoms of worry, depression, and GAD, the telephone cognitive behavioral therapy was superior and resulted in a greater reduction of symptoms. Although the research team did not compare telephone psychotherapy with face-to-face treatment, past studies have demonstrated tele-treatments are equally effective while producing lower attrition rates.
"Further, our findings suggest that telephone-delivered psychotherapy is well liked," Brenes and her co-researchers noted in their conclusion. This may be the happiest result of all. After all, what is liked will be accepted and used.
Source: Brenes GA, Danhauer SC, Lyles MF, et al. Telephone-Delivered Cognitive Behavioral Therapy and Telephone-Delivered Nondirective Supportive Therapy for Rural Older Adults With Generalized Anxiety Disorder: A Randomized Clinical Trial. JAMA Psychiatry. 2015.
Published by Medicaldaily.com