Prom Dress Made Out Of Condoms Advocates Safe Sex Awareness With Style
Walk by certain storefronts in Omaha, Neb., and you may notice a few outlandish prom dresses with some interesting detail work. It is prom season, and it seems like every young woman is out there looking for the perfect gown to set her apart.
Well, there are two stores in town with dresses that are not only unique, but also help raise awareness for safe sex, something that will almost certainly come up on some high schoolers' big nights.
Say hello to condom prom dresses.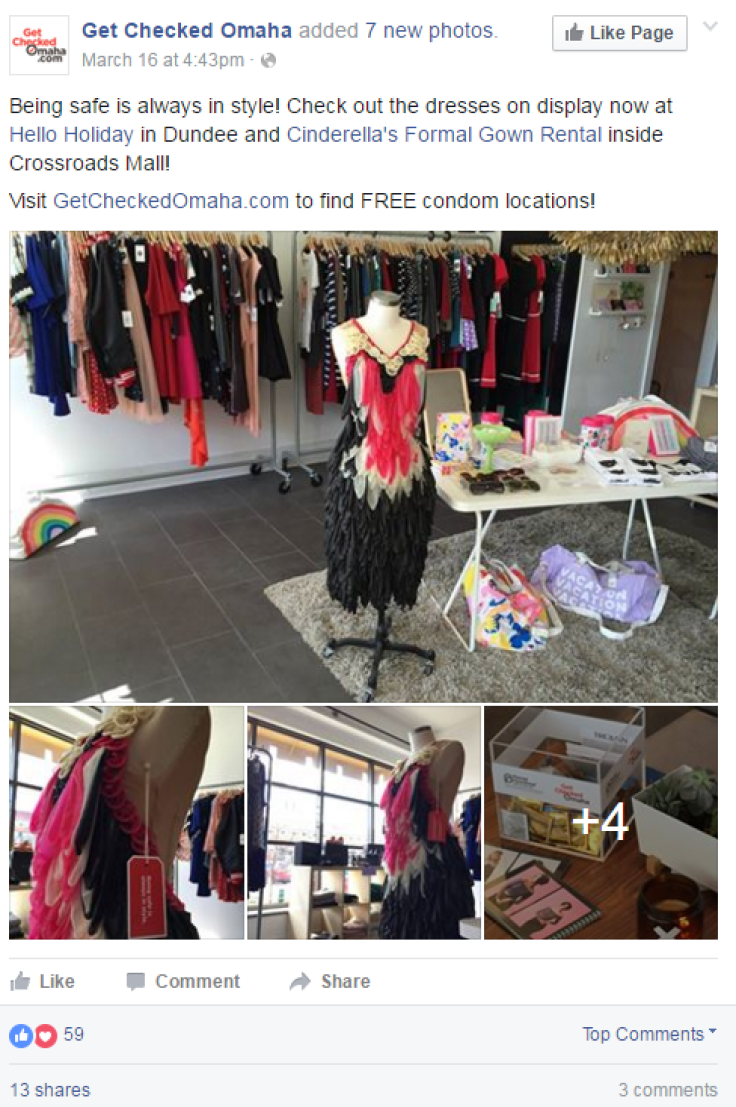 This campaign is being spearheaded by the Adolescent Health Project & the Women's Fund of Omaha with help from SERVE, a non-profit ad agency.Fashion students from the Illinois Institute of Art-Chicago made the dresses, which come in a variety of colors and sizes.
"This is a great opportunity for us to reach teens and their parents in an unexpected way before prom and get the message out to think twice before having unprotected sex, because it can lead to multiple health risks or even a baby," Gary Mueller, Creative Director of SERVE, told WOWT.
Although shoppers can find the dresses at Cinderella's Formal Dress Rental inside Crossroads Mall and at Hello Holiday in Dundee, don't expect to see any prom queens waving to her constituents wrapped in rubbers. The condom costumes are not for sale. A closer look at the price tag reads:
"Being safe is always in style. Avoid sexually transmitted diseases and unintended pregnancies."
Published by Medicaldaily.com