Sex Sells: Women's Magazine Increases Risky Sexual Behavior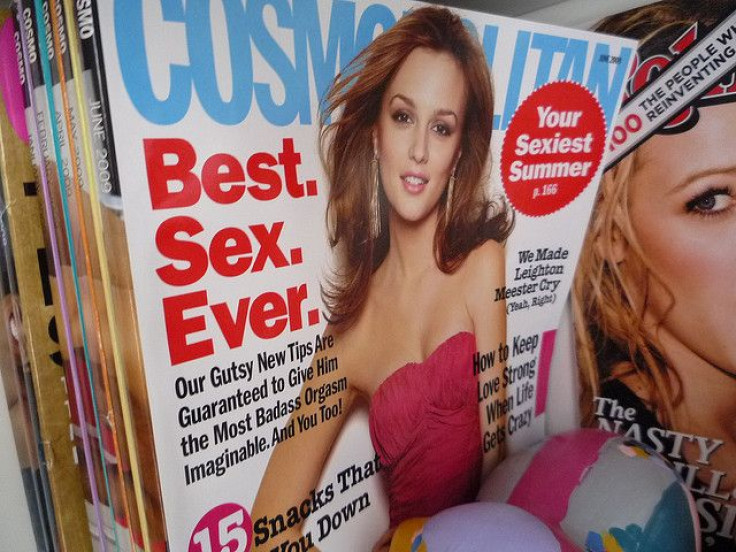 Sex sells! At least that's what the media portrays. Psychologists have long debated the effects of sexualized media on women. New research has finally cracked the code.
Psychologists from California State University and the University of Michigan observed 160 college women. Participants were randomly assigned to read articles from two popular magazines. The study's control group read articles that discussed general entertainment unrelated to sexual relationships. The study's experimental group read article's that discussed women's roles in sexual relationships.
The study assessed whether short-term exposure to a women's magazine affects whether or not women endorse risky sexual behavior. It was revealed women who read popular women's sex-related magazines, like Cosmopolitan, are less likely to perceive premarital sex as a risky behavior.
Study authors Janna L. Kim and L. Monique Ward wrote, "When exposed to explicit textual messages about female sexual assertiveness in women's magazines, readers regarded women's capacity to experience and act on feelings of sexual desire more favorably."
Furthermore, women who are exposed to such magazines are more likely to be assertive in prioritizing their sexual desire for their own sake, but not for the male partner. However, perception was also based on factors such as frequency of magazine reading, level of sexual experience and ethnic background. White women were more likely to perceive premarital sex as less risky, compared to women of color.
"Our results suggest that the complex and sometimes conflicting representations of female sexuality proliferating in the mass media and popular culture could potentially have both empowering and problematic effects on women's developing sexual identities."
Cosmopolitan, an international magazine for women is published by Hearst Magazines. It includes articles regarding relationships, sex, health, self-improvement, fashion and a variety of other topics. It was originally founded as a family magazine.
The study was published in the journal Psychology of Women.
Published by Medicaldaily.com