Slight Decline in U.S. Obesity and Chronic Disease Rates, Reversing 3 Year Trend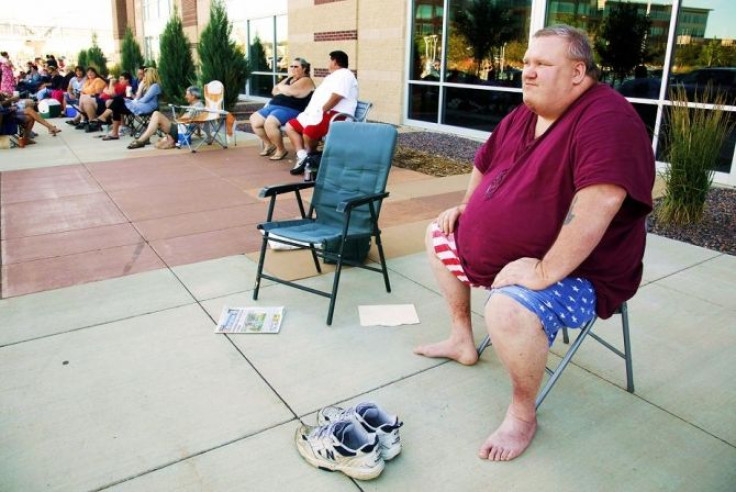 The national adult obesity rate reversed, and dropped a marginal half percent to 26.1 percent in 2011 from 26.6 percent in 2010, but the rate for chronic diseases also appeared to have a slight drop in the last year, according to the latest Gallup poll released on Wednesday.
While there was only a slight decline in the nation's obesity rate, the drop shows a reverse in the obesity trend from both 2009 and 2010 when there was an increase in nationwide obesity rates compared to 2008.
West Virginia remains its four year position as the nation's top obesity state with 35.3 percent of its residents being obese since 2008, according to Gallup-Healthways Well-Being Index projections. Colorado maintains its position from 2010 as the state with the lowest obesity rate at 18.5 percent.
Obesity rates across all states in 2011 appeared to be statistically stagnant compared to 2010, except for in New Jersey and Kentucky where obesity rates declined.
While individual state percentages high blood pressure or diabetes rates in 2011 were largely unchanged compared with 2010, there was a slight decrease in both rates on the national level because some states had reported a slight, but statistically insignificant decline.
The states with the highest and lowest diabetes and high blood pressure rates in 2011 were like the rates in 2010.
Like the individual state obesity rates, Colorado had the lowest rates of high blood pressure and diabetes among its residents and West Virginia had the highest in both categories.
Southern and Midwestern states still had the highest obesity rates and Western and Northeastern states still had the lowest.
The poll revealed that healthy habits were highly correlated with low obesity levels and bad health habits were correlated with high obesity rates.
The top ten least obese states also reported more frequent exercise, healthy eating habits and less smoking compared to the nation's top ten most obese states, and the least obese states also reported less chronic diseases among its residents, compared to the most obese states which reported the most health problems.
The obesity and chromic disease epidemic is still apparent in the United States. More than 2 in 10 adults are obese in all but one state, and 30 percent or more residents are obese in 10 states. Reflecting obesity rates, more than 20 percent of adults have been diagnosed with high blood pressure in all states and nearly 40 percent of adults have reported elevated blood pressure in some states, according to the poll.
Although diabetes is generally less prevalent than high blood pressure, 10.9 percent of Americans had been diagnosed with the disease in 2011, Gallup reported last month.
Published by Medicaldaily.com