Smartphone App Allows Physicians To Personalize Care, Patients To Monitor Health Information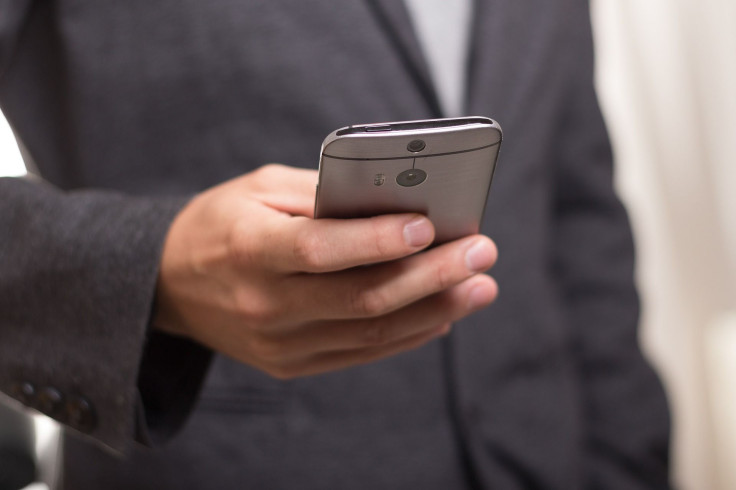 It's not uncommon for people to spend large amounts of time on their smartphones texting, tweeting, and taking photos. Sometimes it feels like our pocket computers have taken over our lives — but what if they could save us, too? A health monitor may be an important feature to add to our phones, according to a new study published in the Clinical Journal of the American Society of Nephrology.
Patients have always used self-management as a way to exert some measure of control over health conditions. It's important, though, to integrate self-care into overall patient and physician goals. A team led by Dr. Alexander Logan of the Lunenfeld-Tanenbaum Research Institute in Toronto thinks smartphones could make that a lot easier. To explore the idea, they studied an application that allows patients with chronic kidney disease to assess symptoms, keep track of medications, and view lab results. Clinicians received alerts from the system telling them when patients crossed treatment thresholds or if critical changes occurred. Of the study participants, 60 percent had never used a smartphone before.
After the six-month study, researchers found several signs that the app was working for patients both psychologically and biologically. The system helped them notice changes in their health — 27 percent of those with normal clinic blood pressure readings discovered they had masked hypertension, in which blood pressure rises outside of the clinic. The app also helped participants and physicians identify 127 medication problems, 59 percent of which required intervention to prevent harm to the patients.
The system also helped put the participants at ease and reduce stress. Average blood pressure readings for the patients dropped significantly, and they reported being less anxious. Logan said clinicians saw changes in their patients as well.
"When we debriefed physicians at the end of the study, they commented at clinic visits that their patients were more informed and engaged, and were better at raising issues that concerned them the most," Logan told Medical Daily.
Logan said that the system is designed to be a shared-care program, rather than being singularly physician- or patient-driven. It gave patients more control over their treatment, but at the same time allowed physicians to tailor care to each patient. For example, a clinical dashboard feature informs the physicians of critical changes in a patient's health, sending an email in critical situations when the patient crosses a threshold of medical severity.
"The physician can individualize the threshold values at any time," Logan said. "These features were purposefully designed so that self-care activities do not occur in a vacuum. Patients are truly connected and feel connected, which engenders a feeling of confidence."
Logan stressed that the findings should be further validated through comparison with a control group and longer studies.
Source: Ong S, Jassal S, Miller J, Porter E, Cafazzo J, Seto E, et al. Integrating a Smartphone-based Self-management System Into Usual Care of Advanced CKD. Clinical Journal of the American Society of Nephrology. 2016.
Published by Medicaldaily.com