Smoking, Depression During Teen Years May Up Osteoporosis Risk in Middle Age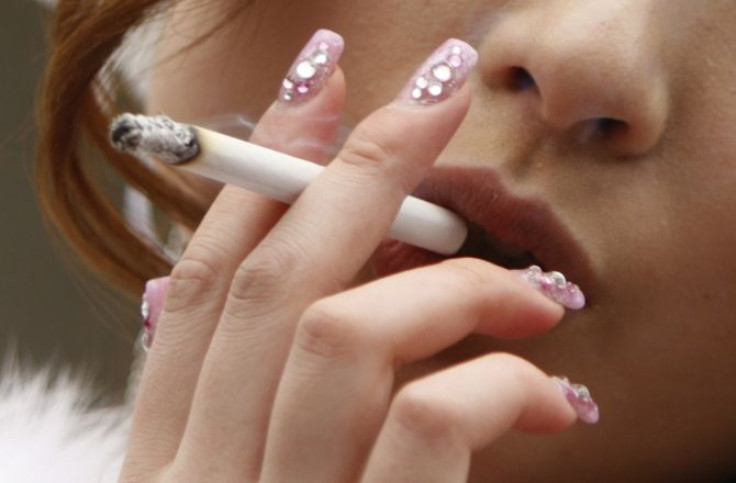 Osteoporosis, or bone thinning, is considered to be the problem of post-menopausal women. While that stereotype is largely true, as osteoporosis largely affects middle-aged women, the building blocks for the condition can be set up decades earlier, during adolescence. One study published in the Journal of Adolescent Health has found that teenagers who smoke and have depressive symptoms may have an increased risk for developing osteoporosis later in life.
The study examined 262 healthy girls who were between the ages of 11 and 19. Adolescent girls were examined specifically because that period is crucial for bone development. About 50 percent of bone mass is gained during the two years surrounding a girl's first period and, notes one of the study authors Lorah Dorn, "As much bone is accrued in the two years surrounding a girl's first menstrual cycle as is lost in the last four decades of life."
The girls received clinical check-ups for three years while they were enrolled in the study. They received measurements tallying up their bone mineral density and bone mineral content.
The girls were also asked to self-report how often they smoked, drank alcohol, and had symptoms of depression or anxiety.
Girls who lit up more frequently had lower rates of lumbar spine and total bone density during this time period. Similarly, girls who suffered from symptoms of depression had lower rates of lumbar spine density during all time periods.
Girls who reported depressive symptoms did increase their bone mass, but at a lower trajectory than the girls who did not report such symptoms.
Researchers did not find a link between alcohol intake and bone density.
"Osteoporosis is a costly health problem affecting an estimated 10 million Americans, with an additional 34 million considered at risk," Dorn, the principal investigator and the research director for the Division of Adolescent Health at Cincinnati Children's Hospital Medical Center, said in a statement. "To our knowledge this is the first longitudinal study to test and demonstrate that smoking by girls, as well as symptoms of depression, have a negative impact on bone accrual during adolescence."
Published by Medicaldaily.com