Student Shot in the Head Has Bullet Removed Through Nose in Pioneering Surgery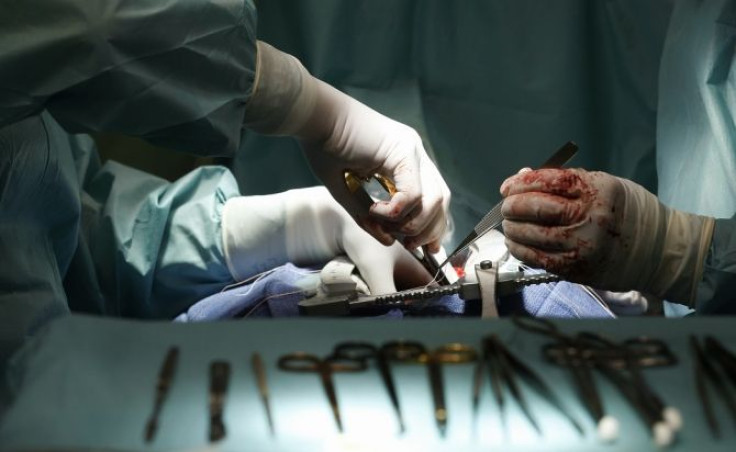 A Pakistani student who was shot in the head has had the bullet successfully removed through his nose in a new operation.
Ummad Farooq, a 22-year-old student studying for his MBA at Sunderland University in England, underwent the one-hour operation that saved his sight at the Queen Elizabeth Hospital in the UK.
Leading ear nose and throat consultant Shahzada Ahmed had removed the lodged bullet using a new instrument called Cyclops, which enables surgeons to see better and carry out operations quicker.
Farooq is now recovering in a private clinic MI Edgbaston Hospital after supporters back in Pakistan paid for his treatment.
"I'm very grateful for what Mr. Ahmed has done. Doctors in my country said surgery was too risky," Farooq said, according to the Daily Mail. "When I came here the bullet was still lodged just under my right eye causing double vision. But after surgery on Sunday I am seeing things much clearer now."
The young finance student had been shot in the forehead during his visit to Karachi for his brother Saad's wedding on Oct. 19.
Farooq and five of his family members, including his newly-wed brother, who was shot dead at the scene, and his father, who was shot six times, were ambushed by two men on a bike.
"My father is the president of the Ahmadiyya Muslim community in Karachi and the hierarchy of this group has been a target as it is not a recognized religion in Pakistan," Farooq said.
"As a result we were targeted. My brother died at the scene and I was hit in the eye. I couldn't see and didn't realize that my father had also been shot six times. He drove us to a hospital 15km away where doctors told me they couldn't remove the bullet. My father still has five bullets lodged inside him, but is not in a critical condition. We were all moved to a safe house, and my community decided to fund my treatment in the UK," he said.
Doctors who performed the surgery on Farooq said that they have never used the Cyclops in the way that it was used in the operation and that it is quite unique to remove a bullet through a patient's nose.
They said that leaving the bullet inside of Farooq would have meant that there was a possibility that he could have gone lost his sight or that the area would have become infected.
Published by Medicaldaily.com