In Study, Cancer Patients Report Symptoms in Real Time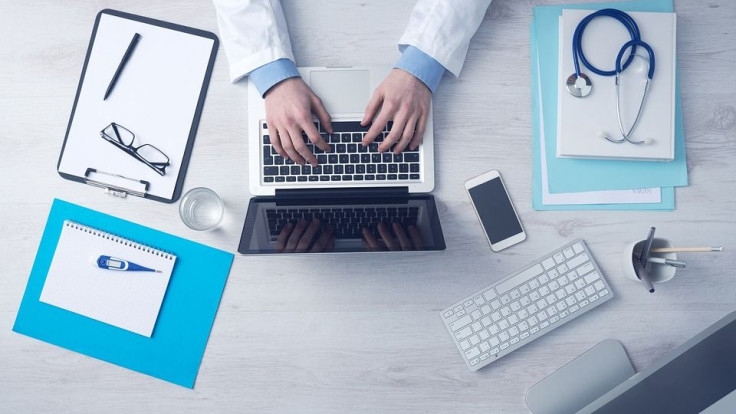 The seemingly endless COVID-19 lockdown has had one potential benefit: The convenience of an online telehealth visit to a health care provider.
No waiting room, no parking hassle and costs, no exposure to other people's germs, and no list of things to remember to ask. We have gotten a taste of what it is like to consult with our health care providers – from home.
The digital future is not far off. Digital systems are already playing a part in handling patients.
Real-Time Connection in Patient Care
Researchers at the University of North Carolina Lineberger Comprehensive Cancer Center wanted to know if outpatient cancer patients who reported their symptoms in real-time to their medical team would benefit from the near-immediate contact. The patients, who had metastatic or advanced cancer, used a web- or telephone-based digital reporting system.
Fifty-two community-based oncology practices in the US were included in the PROTECT study. Half of the practices used the digital system.
The researchers used online questionnaires, called electronic patient-reported outcomes, or ePROs. They simply had to answer questions about their physical symptoms, mental health and financial status on a five-point scale for severity using the digital system.
When someone reported severe symptoms or a worsening condition, he or she would receive an email with details on how to manage the symptoms; at the same time, a nurse received an alert for a real time intervention with that patient.
Patients and health care providers -- overall -- found the system overwhelming useful. Results found:
Of 496 surveyed patients in 26 practices, 95% said that the digital system was easy to understand.
-- 93% said they found the system simple to use.
Of 57 surveyed nurses, 79% said that reports were helpful for clinical documentation of patients' treatments.
--75% of nurses said that reports were useful for patient care.
Of 39 surveyed cancer doctors, 91% found the reports beneficial.
The electronic system wasn't problem free; notably, patients reported select information that had limited value:
--16% of surveyed nurses said that the reports rarely or never improved their discussions with patients.
--14% of nurses saw no improvement in care quality.
--34.5% of nurses felt they were getting lots of symptoms alerts.
--93% of nurses wanted to receive alerts for severe symptoms.
--29.4% of surveyed doctors rarely applied the information to plan their conversations with patients.
"There is clearly a lot of enthusiasm from patients to connect to their care team through electronic real-time approaches, and providers also recognize this value, but we know it isn't perfect. Our findings lay a path forward for determining the best ways to integrate patient-reported outcomes in oncology practice," said lead researcher Ethan Basch, MD, in a press release.
Why Virtual Care Matters
The COVID-19 pandemic had led hospitals to invest in telemedicine or virtual care, which has helped patients who need medical attention but not needless visits.
An article by the American Association of Retired Persons (AARP) discussed what patients might get from virtual care:
Telemedicine cuts the waiting and travel time of patients using online appointments. Be sure to be prepared and avoid being late on the day of your appointment.
High-tech gadgets may let doctors and nurses check on their patients in real time without their physical presence. This lets them know what's happening to those with chronic conditions. If something goes wrong, they can act immediately.
But, for acough or mild fever, patients can report it first online. They no longer have to leave their house to seek medical treatment immediately; the consulting doctor can advise on what the next step should be.
And if patients have internet service and a smartphone, they can use them to schedule prescription refills.
Overall, digital systems in healthcare may work in your favor. You can consult your doctor in just a few taps without going through the hassles of in-person visits. But remember, telemedicine still does not replace the benefits of regular in-person doctor visits.
Published by Medicaldaily.com