Superbowl Running-Back Christine Michael Escorts Teen With Autism On Her Prom Night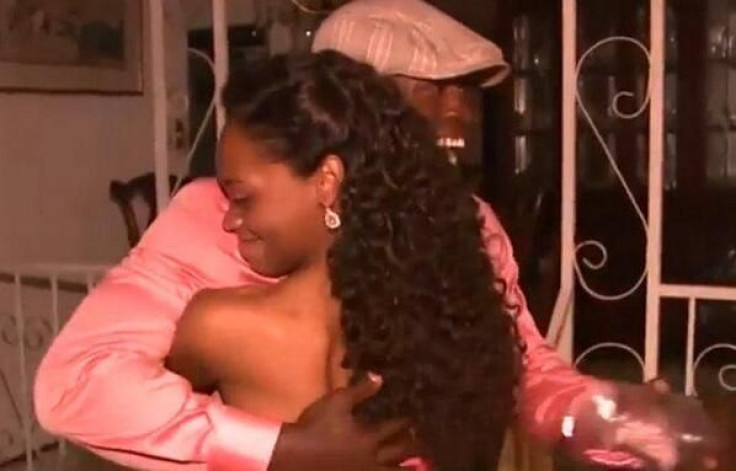 Like most teenage girls, Taylor Kirkwood dreamed of having the perfect prom night complete with the perfect date. The 18-year-old with autism was all smiles in the month leading up to her prom because of the football player she got to lock arms with — not a football player from Anahuac High School, but Super Bowl-winning running back of the Seattle Seahawks, Christine Michael.
Along with autism, Kirkwood had scoliosis up until a life-changing surgery she received a few years back. Needless to say, the Houston teen was deserving of a night out where she could forget about the medical hardships she has endured. After she saw a picture of who would be taking her to prom, she says her eyes lit up.
"I'm just here for Taylor," Michael told Click2Houston. "It's a blessing. Like I said, she's a beautiful kid. I'm very proud of her."
Wearing the extravagant pink dress she and her mom picked out, Kirkwood accepted her corsage from the sharply dressed former Texas A&M standout who rocked a matching pink shirt. Michael, a friend of Kirkwood's family, said there was no place he would have rather been than dancing the night away with the high school's Homecoming Queen.
Watch moments from the prom night below:
Published by Medicaldaily.com