Susan Taylor Dies In Last Mile Of Swim Across English Channel, 'Collapsed Suddenly In The Water'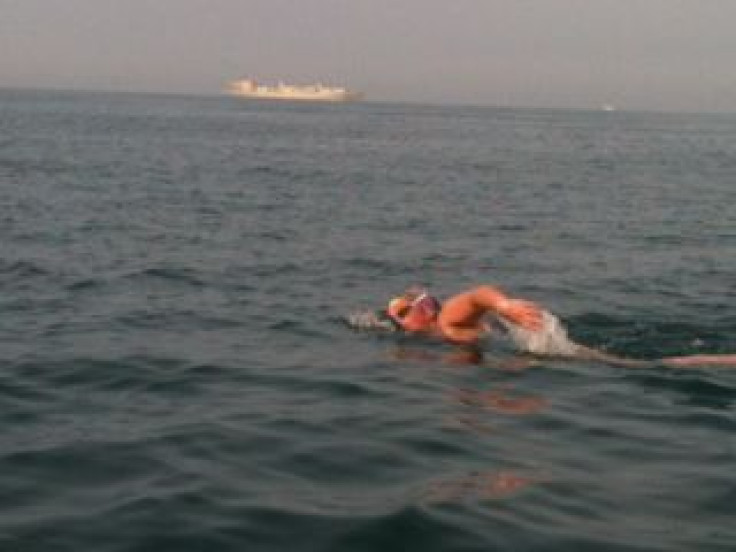 British swimmer Susan Taylor, 34, tragically passed away last Sunday while attempting to swim across the English Channel in order to raise money for charity. Although there is no official word on a cause of death, witnesses said she "suddenly collapsed" during the last leg of her 21-mile endurance test.
Emergency personnel along with Susan's brother, David, pulled the distressed swimmer from the water and frantically tried to revive her. She was ultimately transferred to a nearby hospital in Boulogne-sur-Mer, northern France where doctors pronounced her dead.
Susan was swimming with support from the Channel Swimming Association (CSA) and was raising the money for Rainbows Hospice and Diabetes UK, The Independent reported. During the race, Susan's fundraising efforts on Virginmoneygiving.com had reached £2,752. Today, the fund's running total has reached £48,217.17 and continues to climb.
"It is with deepest regret and sadness that the Channel Swimming Association confirm that swimmer Susan Taylor died in her attempt to cross the English Channel on the 14th July," read a statement on the CSA's website.
"Susan was 1 mile from France. She was known and loved by so many including those at the CSA of whom many knew her personally. Susan was raising money for Rainbows for her Channel solo swim and trained so hard. "
According to the Channel Swimming & Piloting Federation's data (CS&PF), 10 solo swimmers have successfully made it across the waterway that separates England from northern France.
"I did get to know her. I was on a training camp with her in Majorca in April. I do not know what her swimming history was but I do know she did a six-hour swim in cold water in Majorca in April. Both organisations require medicals signed by a doctor and we both require swims of at least six hours before we will register anyone to swim the Channel," said CS&PF secretary Kevin Murphy.
"It's an extreme sport. We know it's an extreme sport but its safety record is second to none. In nearly 150 years there have been only half a dozen fatalities."
Updates on Susan's progress via the Create A Ripple Channel Swim Facebook page were optimistic going into the last mile of the challenge. However, a string of concerned commenters asking for an update on her status was a foreshadowing of the tragic event.
"Whilst attempting to swim the English Channel yesterday my sister, Susan collapsed suddenly in the water. She was immediately recovered from the water and treated on the support boat. She was then air lifted by helicopter to a hospital in Boulonge. Susan tragically passed away," read the statement on her Facebook page.
Published by Medicaldaily.com