UN Pulls Health Workers After Gunmen Kill 8 Over Polio Vaccinations in Pakistan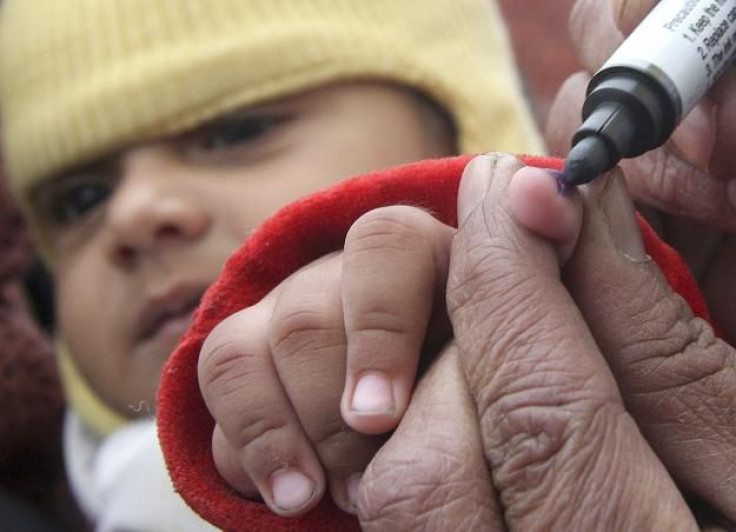 In an unprecedented string of attacks, eight female health workers have been killed by gunmen on motorcycles within 48 hours in Pakistan. All were connected to the drive to vaccinate children against polio. No one has taken responsibility for the attacks, though the Taliban has spoken out against the vaccination drives before. The slayings will likely set back polio vaccination efforts in that country, especially as the United Nations, World Health Organization, and UNICEF have pulled all of its staff involved with the effort off the streets.
Polio is a neurological disorder transmitted from person-to-person that can cause paralysis within hours of infection. Though it has been largely wiped out of the rest of the world, the disease remains endemic in three nations: Afghanistan, Nigeria, and Pakistan. However, Pakistan had made a lot of progress against the illness. In fact, Pakistan had as many as 20,000 new polio cases in 1994, though health workers say that number has decreased to 56 this year.
However, the polio vaccination efforts have come under fire, most vocally in the region by the Taliban. Some Islamists suspect that the vaccination drives are an espionage plot; others say that it is a mission to sterilize Muslims. One militant commander said that the polio vaccination efforts could not continue until the United States stops its drone strikes. Some have even gone so far as to kidnap workers from NGOs. In particular, there has been increased suspicion since it was revealed that the CIA had operated under the cover of a false hepatitis vaccination campaign in order to gather information about Osama bin Laden.
The suspicion will likely hurt vaccination efforts. In Nigeria, polio was well on its way to being eradicated when Muslim leaders in pockets of the country said that vaccination drives were a plot to infect children with HIV. This sentiment is not shared by all Islamists, however; in Afghanistan, the Taliban sponsors polio vaccination drives.
Vaccination efforts did continue in some portions of Pakistan, however, though not by the UN. Many health workers refused to go out.
At a rally in Islamabad, health worker Ambreen Bibi said to Reuters, "We go out and risk our lives to save other people's children from being permanently handicapped, for what? So that our own children become orphans?"
Calling polio a national emergency, the Pakistani government is targeting 33 million children for vaccination against the disease.
Published by Medicaldaily.com