Untold Story Of Patriots-Falcons Super Bowl: What Did Football Fans In Your State Eat During The Game? Google Reveals Most-Searched Recipes, Beers Across US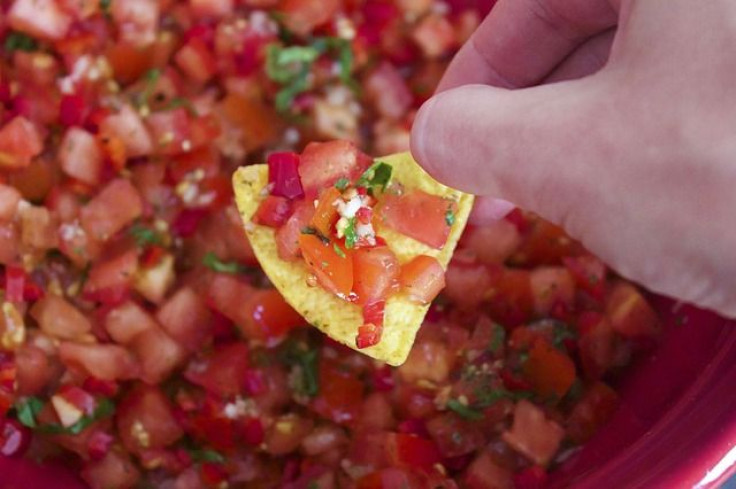 Even if you don't like football, the Super Bowl can be a great excuse to consume lots of greasy American snacks. Just like regions in the United States have their own geographic cuisines, each state also has its favorite game time go-to.
Google Trends revealed the most-searched recipes leading up to Super Bowl 51, Eater reported, in which the New England Patriots defeated the Atlanta Falcons. Results showed that the top dessert recipe across the U.S. was cupcakes.
Read: What's The Most Popular Plastic Surgery In Your State? Google's Top-Searched Procedures In The U.S.
These search results were collected from Google two weeks before the actual game, according to Eater, but they give us a good idea of what football watchers chowed down on.
So, what were people probably eating in the winning territory of New England?
In Maine, people searched most for spinach caesar salad, but their neighbors in Vermont were a bit less healthy and looked to make oatmeal chocolate chip cookies. In New Hampshire, Super Bowl watchers wanted recipes for nachos and people in Connecticut most wanted to make cupcakes.
Dips reigned supreme in Massachusetts and Rhode Island, which searched for buffalo chicken dip and bean dip respectively.
In the Falcon's home state of Georgia, people were most looking to prepare homemade pico de gallo.
Read: Clean Eating In The US: Which States Have The Healthiest Diets And Most Access To Fresh Ingredients?
Google Trends also published stats about the most-searched beer styles ahead of the 2017 Super Bowl. The results? Most states were interested in ales. Meanwhile, India pale ales were most popular in Vermont, Massachusetts, Connecticut, Washington, Oregon, California, Hawaii and Alaska.
Reports from Google also showed that the only state searching for porter beers was Arkansas. Check out this graphic from Eater to see the rest of the story.
See Also:
Alcohol-Linked Cancer Risks: Drinking Increases Chance Of Getting Prostate Cancer
Medical Marijuana Access Will Increase In New York; Other States That May Legalize Next
Published by Medicaldaily.com