Waitresses Who Wear Skimpy Clothes More Likely To Suffer Anxiety, Feel Powerless, Study Says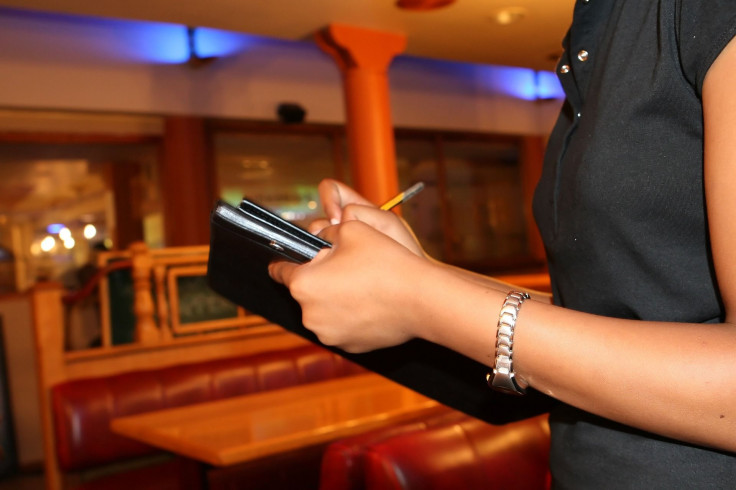 Working in a restaurant can be mentally exhausting, but even worse than dealing with hangry customers is serving horny patrons while donning a skimpy outfit. A new study says that restaurants that sexually objectify women can do some psychological damage.
Read: Children Who Are Overweight Have Fewer Friends, Says New Study
According to PsyPost, researchers at the University of Tennessee studied more than 250 waitresses working in the United States. The ages of the participants ranged from 18 to 66, but the average age was 30, and roughly half were college students. The team found that waitresses who worked in restaurants where revealing clothing was encouraged or where male customers ogled women were more likely to be anxious or suffer from eating disorders.
"Essentially, we found that working in sexually objectifying restaurant environments are not good for waitresses' psychological health," Dawn M. Szymanski, researcher at the University of Tennessee, told PsyPost. "More specifically, we found that working in higher levels of sexually objectifying restaurant environments were related to more anxiety and disordered eating among waitresses."
Szymanski explained to the website that feeling powerless is one of the main reasons these environments are so psychologically damaging.
"Waitresses working in restaurants that sexually objectified their female employees were more likely to have less organizational power and status in the restaurant than men, which in turn was related to a lack of personal power and control in that setting," Szymanski said. "This lack of both organizational and personal power was then related to more rumination, which ...was related to more anxiety and disordered eating. Our findings reveal the important role that contextual factors may have on waitresses' coping responses and mental health symptoms."
The popularity of breastaurants, as they're known, doesn't appear to be slowing down anytime soon. Business Insider reports that popular chain Twin Peaks, a casual dining restaurant that's a major competitor to Hooters, has experienced increasing sales this year. The website writes that from 2013 to 2015, system sales increased 63 percent. Company CEO Joe Hummel explained to Nation's Restaurant News that the female wait staff is the main reason for the company's success.
"We made sure our Twin Peaks girl is at the forefront," Hummel explained. "She's a big part of our brand DNA. She gives us an extra edge that others don't have."
"Our girls' hospitality is second to none," Hummel continued. And it shows in the attire worn by workers. Business Insider reports that the restaurant goes far beyond the cropped shirts and shorts found at Hooters. On Valentine's Day, for example, waitresses wore lingerie while working.
Read: Why Are Young Girls Having Vagina Surgery? More Teens Opting For Labiaplasty
There's no denying that breastaurants are good business, but it could come at a great mental cost. However, Szymanski did admit that her study didn't prove that there was a causal relationship between breastaurant jobs and mental health.
See Also:
The Pressure To Be Happy Makes Us More Depressed; Why Hiding Emotions Is Bad For Mental Health
Racial Minorities With Neurological Disorders Pay More For Worse Care, Study Says
Published by Medicaldaily.com