Wearable Tech Popular Among Millennials In The Bedroom: The Downsides Of A Plugged-In Sex Life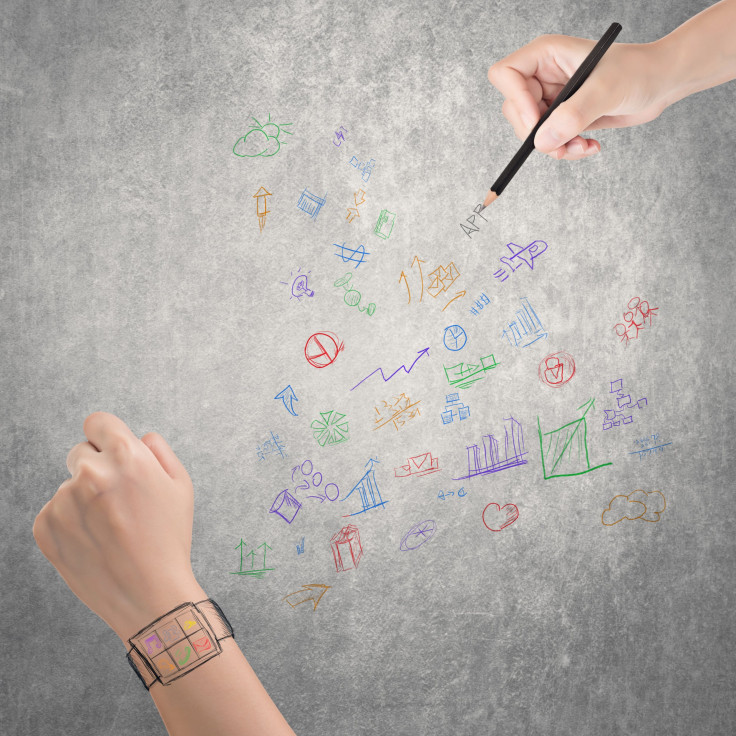 Wearable technology is predicted to take over in 2015 with a new wave of products that will change the way we wear clothes, exercise, and even have sex. A national survey conducted by Wearables and the Center for Generational Kinetics found a large majority of consumers would incorporate wearable technology into their lives, from tracking weight to sexual interactions in bed, but is it healthy?
"It will probably get more uptake than anything so far, just because it's Apple," Ruth Thomson, campaign manager for consumer product development at Cambridge Consultants, told The Guardian. "They seem to have this magic method of getting people to buy things."
When Jetson-like technology made its way to the consumer's wrist this year, its power was limited to simple tasks. You could connect your phone to the watch, measure heart rate, count calories and steps, but experts say this upcoming year will bring the capabilities to a whole new level. The survey has revealed millennials are open to trying new things with the technology, and one in four is even willing to wear devices during sexual play with their partner.
A Ball And Chain Wi-Fi Connection
If wearable technology lives up to the hype companies are giving it, there could be a completely new type of interaction. First dates turn into third-wheeling it with Google Glasses, and boardroom meetings turn into lonely conversations with wrists and headsets. As we continue to connect we solidify our disconnect, because without alone time, without needing a USB cord, we stop listening to our bodies and our minds. Is the problem serious enough to warn people disconnecting from Wi-Fi could damage our human interaction? It seems like there will be no stopping the momentum that built our foundation of instant gratification, where we place all of our consumer demands.
The potential of advanced wearables has even dipped into our egotistical imperatives. Men are also more driven to use wearable technology to look smarter, more attractive, and socially acceptable. Consumers want to see incorporation into nearly every aspect of their lives, according to the survey, with 37 percent of people wanting Nike to add it into their clothing. Ray-Ban smart sunglasses are also one of the most desired co-branded wearable devices, while 33 percent want to see a Rolex smartwatch.
"There isn't a mainstream smartwatch yet," Thomson said. "The next step is to make wearables truly wearable." People are requesting savvy technology, from clothes to bracelets. They don't just want a clunky black band around their wrist or an obviously wired-up pair of glasses. A sleek, seamless approach to the technology will be vital to slipping it into nearly every aspect of our lives — to the point where we'll always be plugged in. In the bedroom, our pretty purple designer bracelets may track how many calories we burn under the covers, drowning intimacy with Wi-Fi signals.
"Silicon Valley has this misconception that if the technical feature is well-built enough, consumers will lap it up, no matter what it looks like. This is not the case," Kate Unsworth, founder and CEO of Kovert Designs, a London-based jewelry startup, told Entrepreneur. "Ever seen a smartwatch on the Champs-Élysées?"
Is it necessarily a good thing that these technologies are predicted to camouflage themselves into nearly every aspect of our lives? A 2013 study found one in five adults in the U.S. checks his or her smartphone during sex.
From the clothes we wear to the sex we engage in, technology is expected to be included in it all, and it could be hurting the human connection we all instinctively crave by cheapening the raw sexual experience. Apple is already reportedly looking to open up a new wing of staff positions for people with fashion and luxury experience to upscale wearable technology.
Published by Medicaldaily.com