What Is The Alkaline Diet? Founder Is Facing Years In Prison For Practicing Medicine Without A License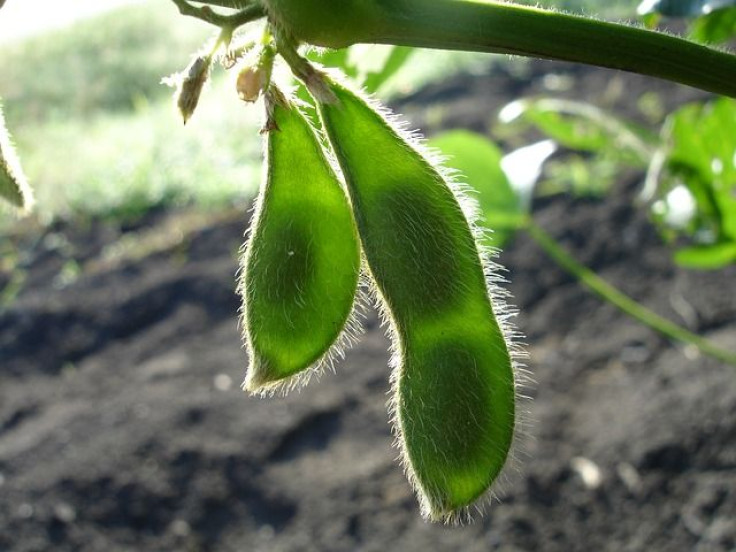 The alkaline diet has been popularized by celebrities like Kate Hudson and Victoria Beckham. The eating plan basically cuts out acidity and reportedly maintains your body's pH levels. But, is this diet just a big hoax?
Robert Young wrote a series of books called "The pH Miracle" and is credited with founding the alkaline diet, however, the BBC reported that he was found to have actually bought his doctorate from a correspondence school and is not a medical doctor. Young was convicted last year in California on two counts of practicing medicine without a license and faced up to three years and eight months in prison, the San Diego Union-Tribune reported.
People who follow the diet typically cut out acid-producing foods like meat, wheat, refined sugar, and processed meals, according to WebMD. A lot of acid in the body has been thought to produce problems like arthritis and cancer. Meanwhile, certain foods are said to help your body maintain an alkaline state, which proponents say protects against these conditions.
Read: Vegan Vs. Raw Vegan Diet: Myths and Facts About Your Health Without Animal Products
Alkaline-producing foods include soybeans and tofu, as well as a selection of nuts, seeds, and legumes. WebMD reported that alcohol and caffeine are both acid-producing foods that should be avoided on the meal plan.
"Young was tried on seven counts of practicing medicine without a license at his Valley Center ranch, The pH Miracle Living Center, where people came for $2,000-a-day retreats. He also faced two counts of grand theft by false pretenses, for allegedly defrauding two patients out of money," The San Diego U-T reported.
Read: Add Mushrooms To Your Diet To Help Protect Against Alzheimer's, Dementia
Does this debunk the whole diet plan? Business Insider reported that "what you eat has very little effect on the acid concentrations in your blood."
Even before Young's deception was brought to light, Dr. Melinda Ratini expressed skepticism to WebMD. When asked if the alkaline diet actually works, she replied: "Maybe, but not for the reasons it claims."
See Also:
What Is The Flexitarian Diet? Guidelines For Weight Loss On The Almost-Vegetarian Eating Plan
The DASH Diet For Healthy Weight Loss, Lower Blood Pressure: Tips On Plant-Based Eating Plan
Published by Medicaldaily.com