Yoga Helps Children With Autism Remain Calm, Improves Social Bonding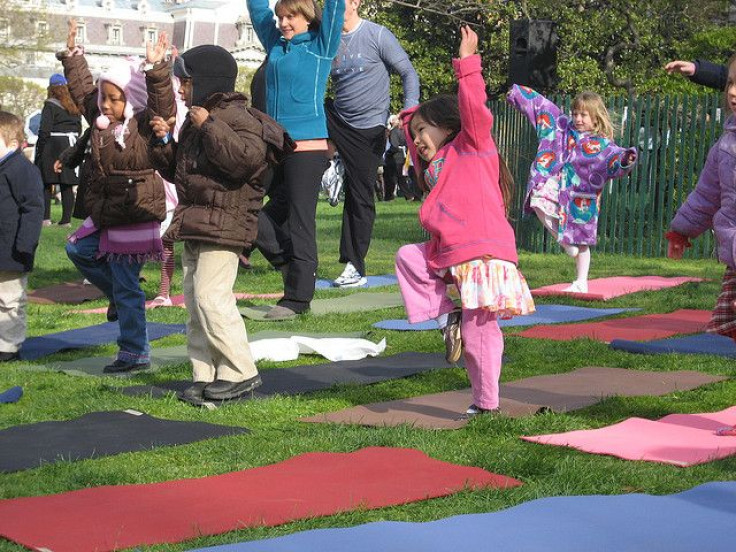 New York University researchers say that daily yoga can boost social bonding and focus in children who have been diagnosed with autism.
The intervention program, "Get Ready to Learn," (GRTL) uses yoga and breathing techniques to calm children who have Autism Spectrum Disorder. The program has five steps that are done for 17 minutes each day. According to NYU researcher Kristie Koenig, this program can lower the levels of aggression, social withdrawal and anxiety in children with ASD.
"We found that teachers' ratings of students who participated in the daily yoga routine showed improved behavior compared with teachers' ratings of students who did not. Our aim in this research was to examine the effectiveness of an occupational therapy yoga intervention," said Koenig, assistant professor of occupational therapy at NYU.
Currently, there is no cure for autism. However, studies suggest that certain intervention programs may help improve a child's development. Interventions are most efficient when started early, before age 3.
Another study published last year in the Journal of Alternative and Complementary Medicine had also said that movement-based therapy including yoga and dance can help treat some behavioral problems associated with autism.
"Children with Autism often exhibit characteristics of 'fight-or-flight' response. They are in a constant state of stress and struggle with staying calm, trying to concentrate, communicating clearly, or even controlling their movements," said Anne Buckley-Reen occupational therapist and yoga instructor.
The present study was published in The American Journal of Occupational Therapy.
Published by Medicaldaily.com