9 Coronavirus Face Shields For When Stay-At-Home Restrictions Are Lifted
Having a face mask to wear may be good for survival if local authorities finally decide to lift coronavirus-related "stay-at-home" restrictions in your area. However, you will need something that fully protects your face from respiratory droplets which may or may not contain virus-causing germs and bacteria, especially while going outside. Also, at some point you might end up talking to people who are deaf or have hearing problems, and wearing a face mask/covering makes it hard for them to lip read when you talk.
So what do you need to tackle these problems, you ask? A face shield that is both wide enough to cover your entire face, and transparent enough for some to see your mouth for lip reading purposes. A face shield is not only comfortable to wear, but also keeps you from touching your face unnecessarily. Best of all, they can be easily disinfected and reused for weeks to come.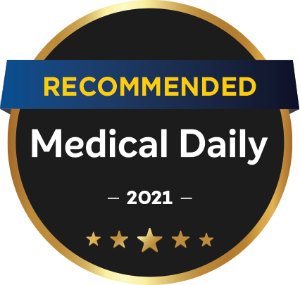 With all else said, here are the best face shields that you can use once stay-at-home restrictions are lifted:
Medical Daily offers links to items to help our readers find interesting products. When you buy through links on our site, we may earn an affiliate commission. Here are our
T&C
. For licensing please
click here
.