Couples In Committed Relationships Only Use Condoms 14% Of The Time Despite STI Risk, But Are We Really Surprised?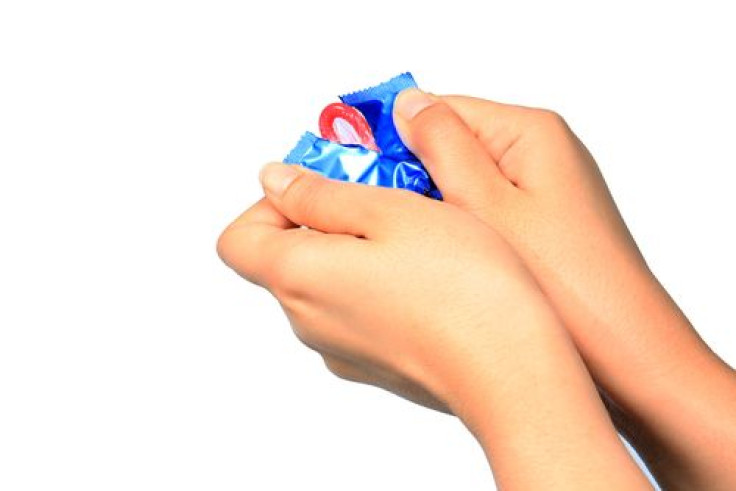 Committed couples are less committed to practicing safe sex, one study finds. According to research, couples in serious relationships are only using condoms 14 percent of the time, as opposed to couples in casual relationships using them a little more than 33 percent of the time. While this might seem like a no-brainer, condom use (after abstinence) is still the best way to prevent pregnancy and sexually transmitted infections (STIs) or even HIV/AIDS.
The researchers looked at those who were not consistent with their condom use and also factored in other things, such as age differences or how steady the relationship was. And the inconsistency of condom use progressed as the couple stayed together longer.
The Dutch study was published in the journal Sexually Transmitted Infections. Of the 2,144 participants in the study, 6,401 reported being in some sort of partnership; over 54 percent of them were female, with the median age at 25. "Inconsistent or no condom use occurred in 13.9% of 2387 steady partnerships and in 33.5% of 4014 casual partnerships," the researchers reported.
Amy Matser, lead author of the study was most interested in the factors which were most important in figuring out who would use condoms consistently, not just the individual. The study also found that there was inconsistency with couples of the same ethnicity, couples with increasing number of sex acts, and those who participated in anal sex and sex-related drug use.
"We found that when partners are more familiar with each other and when they are more alike, inconsistent condom use becomes more prevalent," Matser told Reuters Health in an email. "We should rethink of our current prevention strategies to promote condom use to see whether these methods are sufficiently capable of increasing awareness of the risk of acquiring STIs from partners who are more familiar."
The authors of the study are aware that the findings might be a little skewed since the participants were recruited from a Dutch STI clinic, and the results may just be favoring this high-risk population.
In the United States alone, sexually transmitted infections affect 12 million people. Many folks in relationships have misconceptions of their partner's monogamy, and this can sometimes lead to the contraction of an STI, or other infectious diseases.
But the question begs: Do committed couples in monogamous relationships really need to use condoms? Most health care professionals agree that in order to be 99 percent protected, condom use during each sexual act is important.
Source: Matser A, Heiligenberg M, Geskus R, et al. The importance of partnership factors and individual factors associated with absent or inconsistent condom use in heterosexuals: a cross-sectional study. Sexually Transmitted Infections. 2014.
Published by Medicaldaily.com