Cycling Good For Weight Loss: 9 Biking Tips To Shed The Pounds
This article uses affiliate links, which means if you purchase products through these links, we may earn a commission. Click here to see our
T&C
.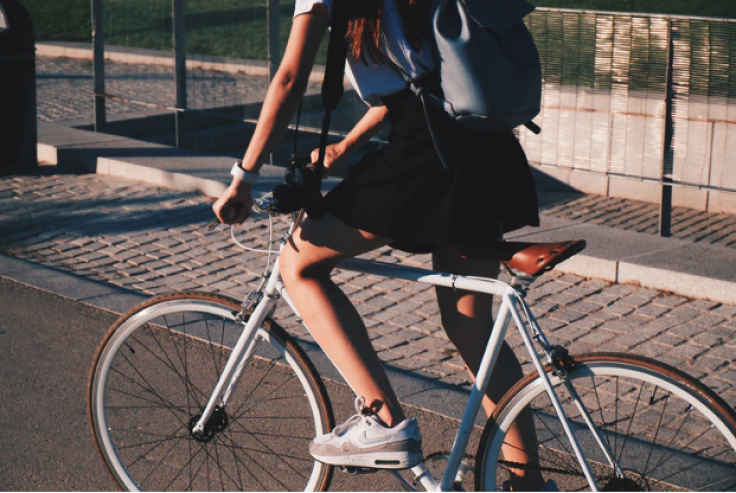 It's always fun to go on a leisurely ride around the neighborhood or explore nearby trails. Biking is a fun outdoor activity that also has a lot of great health and fitness benefits. In fact, it's even one of the best ways to lose weight.
Biking Benefits for Health
You may wonder how is cycling good for weight loss? Well, it's because cycling or biking is an aerobic activity that can give you a moderate- to vigorous-intensity exercise depending on how fast you pedal and the type of terrain you choose. Whenever you bike, you make use of the largest muscles in your body giving you a good, heart-pumping, calorie-burning workout.
But in order to make the most out of it, here are nine biking tips to help you shed those unwanted pounds.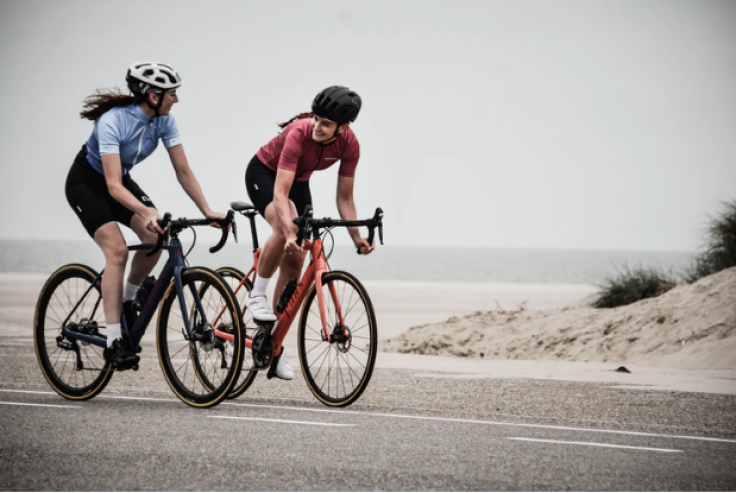 1. Eat a Hearty Breakfast
Before hitting the trails, make sure you're well-fueled with a good breakfast. Not only will this push your body to speed up the metabolic process, helping you to lose weight, it will also give you more energy while riding.
2. Do Not Overdress
You may notice some people overdressing to help them sweat more. While this is ideal in colder weather, doing this in warmer climate will just cause fluid loss (which you don't need while biking), leading to faster exhaustion and a shorter bike ride.
3. Limit Your Gluten Intake
Instead of gluten, opt for healthier alternatives like bananas, oranges and potatoes. Gluten-free energy bars are also a great option. Not only will this limit your consumption of processed foods, but you will also get more nutrition. Bananas are great for staying energized while biking.
4. Bike at a Moderate Pace
If you want to burn fat, aim for a riding pace that gives you a heart rate of between 68% and 79% of your max heart rate. You can check this via a heart rate monitor. But if you don't have one, the pace should leave you out of breath but still capable of talking. Known as base training, this will leave you tired but not drained, resulting in a better workout. To help you stay consistent, you can create a weekly cycling exercise plan you can stick to.
5. Go for a High-Intensity Ride Once a Week
Once you start getting used to leisurely rides and short runs, it's time to increase your biking intensity at least once a week. Also known as HIIT (high-intensity interval training), this will help make your body more efficient at burning calories. Aim for at least 70% to 90% of your heart rate, which you can achieve by long bursts of intense riding or some uphill cycling.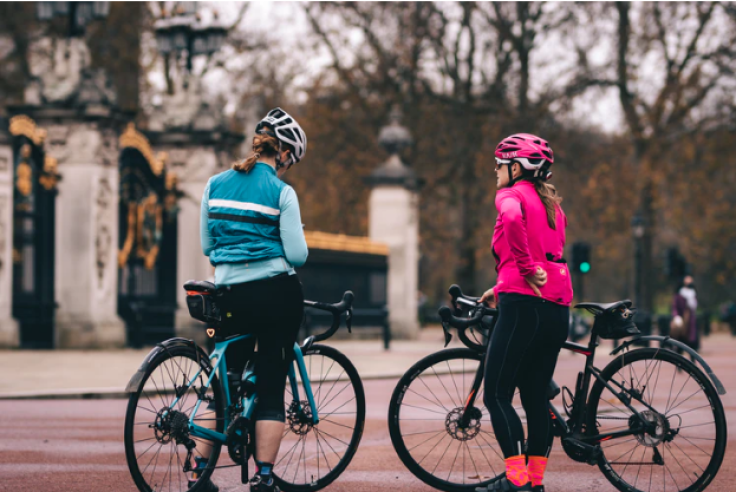 6. Have Some Variety with Cross-Training
If you are new to biking, it can put a strain on your body. However, you can prevent this via cross-training. Not only will this help balance out the leg-heavy muscle you get with cycling, but also give you a full-body workout. Some of the best examples include swimming, pilates, free weights, Zumba and boxing.
7. Eat Little and Often
If you're aiming to bike for hours, make sure you give your body enough fuel via small amounts of nutritious food every three to four hours. After a ride, top up with a protein and vegetable-rich dish for recovery.
8. Limit Sugar Intake
While sugar can give you energy, it's also low in nutritional value and what you don't burn immediately gets stored as fat. You can offset cravings by limiting your intake to once a week and switching to healthier alternatives like crip vegetables, seeds and nuts.
9. Get Plenty of Sleep
Make sure to get at least six to eight hours of sleep at night, especially after a long ride. Doing so will boost your recovery and help you become more successful at losing weight.
Our Top Recommended Bikes for Every Rider and Budget
Ready to start on your weight loss journey via biking? Here are our top bike recommendations for different price points and biking levels.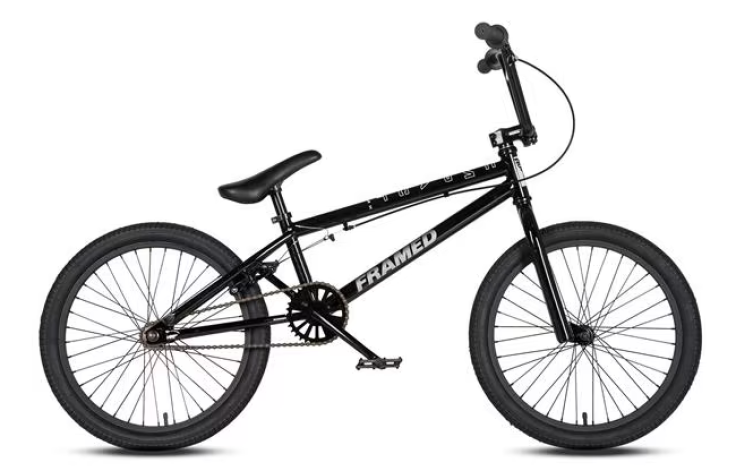 The Framed Impact 20 BMX Bike features a mix of hi-ten steel and alloy for its body providing weight and flexibility. It also has framed alloy U-brakes for safety, making it a good entry-level BMX bike.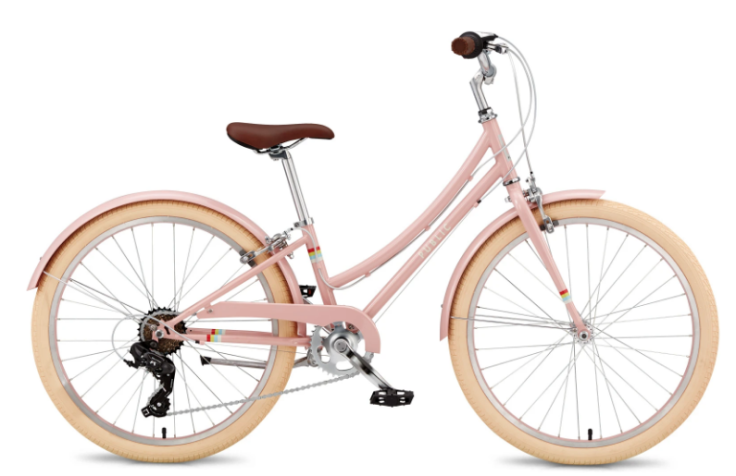 If you're new to biking and are looking for your first adult bicycle, then the C7 24 is perfect for you. Featuring a step-through frame for a comfortable ride and a high-quality Shimano 7-speed drivetrain to help you bike uphill with ease, this city bike is great for riding beyond your neighborhood block.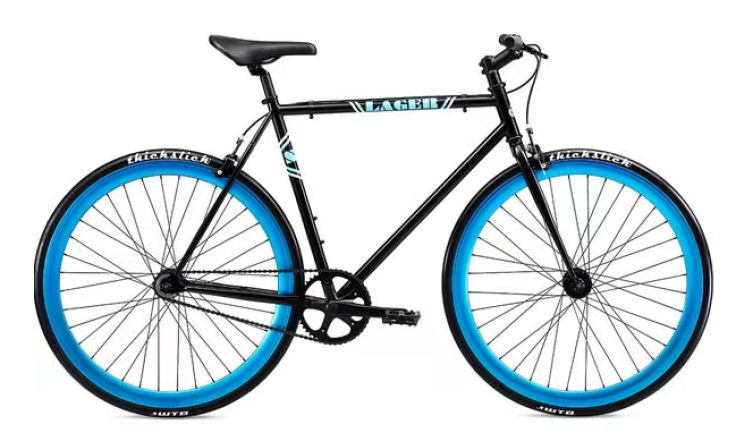 If your goal is to turn your body fat into pure muscle, then you can't go wrong with the SE Lager USA Bike. It has a single-speed drivetrain with an active alloy frame to push yourself forward without the help of gears and shifters. Simply mount on, start pedaling and feel that good burn as you start getting into shape.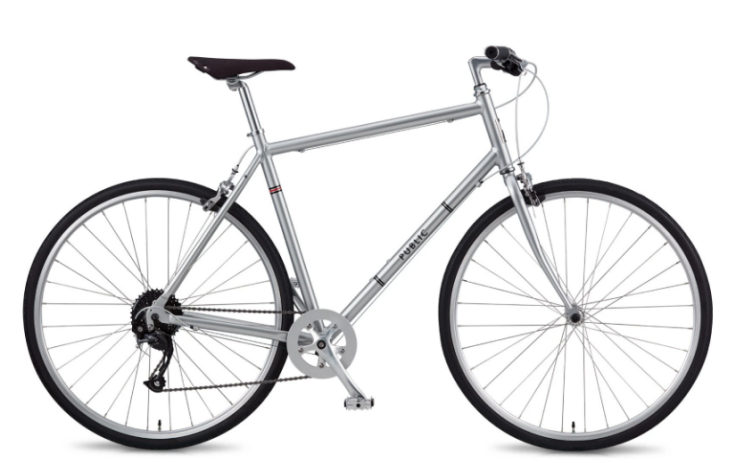 Once you're ready to take your biking trips to the next level, upgrade to the V9 aluminum. It is an affordable yet high-quality commuter bike. Featuring a lightweight aluminum frame, Shimano 9-speed rear derailleur and a premium sport saddle, this bike will let you cruise around the city in comfort as you focus on burning calories.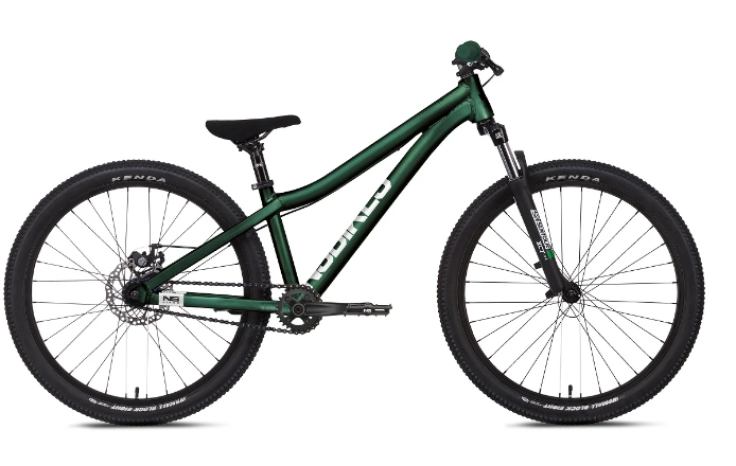 If you're feeling more adventurous and would like to play around pump tracks and off-road trails, then the ZIRCUS 24 is a great budget option for you. For better stability, this bike has a Suntour fork and lightweight alloy frame, while the single-speed drivetrain and custom V-brakes guarantee great airtime and softer landings. It's perfect for those who favor riding on dirt rather than concrete.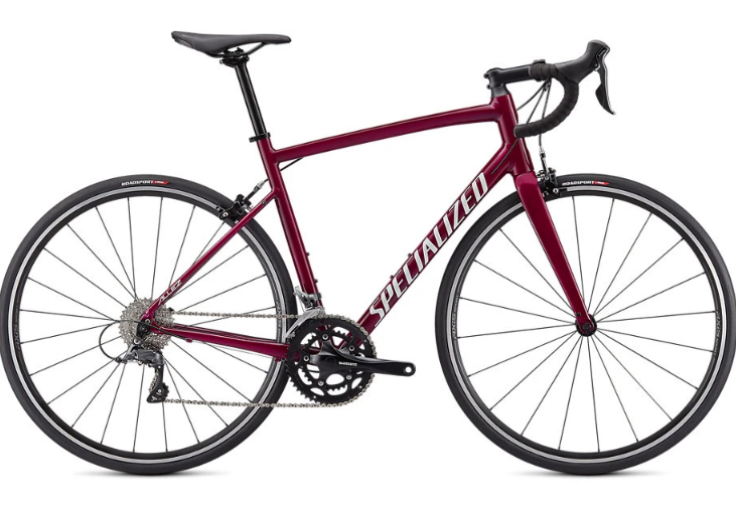 Unlike mountain biking, road cycling is a completely different discipline, focusing on endurance rather than sudden stamina bursts. If this sounds appealing to you, then the ALLEZ Road Bike is what you need. Incredibly lightweight and built for speed, this road bike is built for continuous pedaling, making it ideal for those counting their kilometers and using distance to measure progress in their weight loss journey.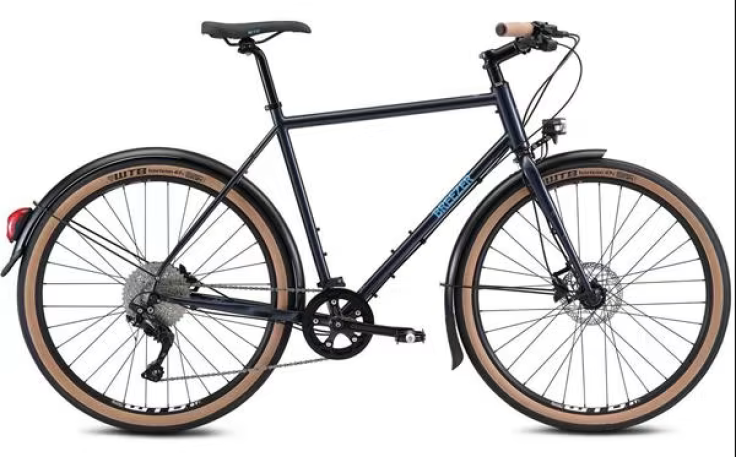 If you're looking for an affordable city cruiser that you can use for commuting, exploring and daily errands, then we recommend the Breezer Doppler Café+ Bike. Featuring a butted-chromoly steel frame, Shimano Deore gear set and hydraulic breaks, it's the perfect everyday bicycle. It is also fitted with mounts should you decide to install baskets and carriers while the shielded front and rear tires guarantee no splashes even when riding under wet weather.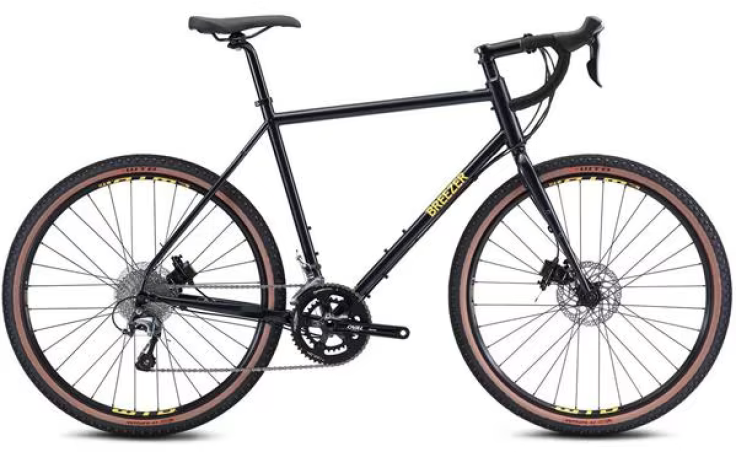 More than trail-riding, gravel bikes are known for their flexibility, which is why they're also the preferred "all-around bicycles." The Breezer Doppler Pro is a good example of this with its steel frame, custom disc brakes and large-volume tires. It is a hybrid bike made for the toughest trail roads and the smoothest city pavements. The stance is also more aggressive due to its saddle bar height and drop-down handlebars, making for an active riding position that engages your largest muscles and gives you a great workout with every trip.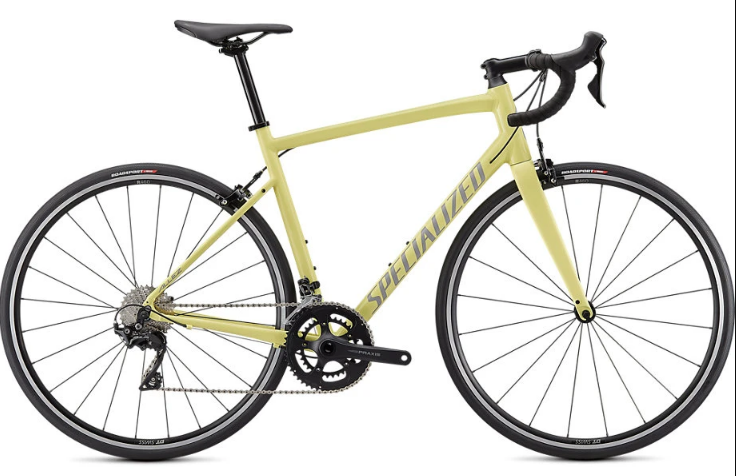 Combining quality, value and performance, the specialized ALLEZ E5 Elite road bike is all about speed and style. It has a redesigned E5 alloy frame, 11-speed drivetrain and a full-carbon fork resulting in a high-performance road bike that weighs like nothing.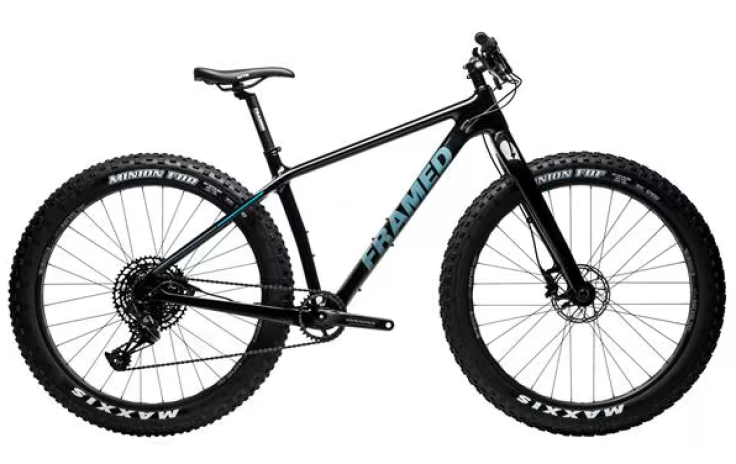 Looking for a big bike that can help you with training without sacrificing speed? The Framed Alaskan Carbon NX Eagle is equipped with heavy 27.5 alloy wheels combined with a lightweight full carbon frame. It will help you increase your overall power while retaining your endurance. This heavy-duty bike will make you stronger with each ride.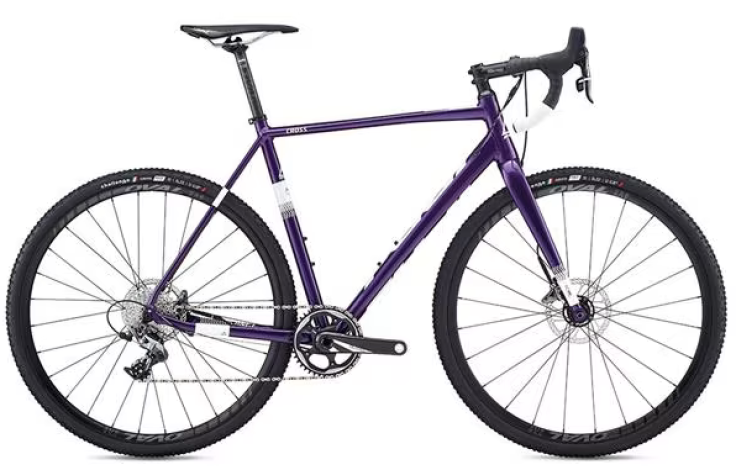 With a 6066 aluminum frame, SRAM gear set and an aggressive ergo handlebar, you'd think that the Fuji Cross 1.1 bike is made for professional bikers. While the pros can definitely use it, this bike is more for casual riding or an occasional intense cycling session. This makes it perfect for people who want a flexible commuter bike that can also be used during long-distance leisure rides during the weekend.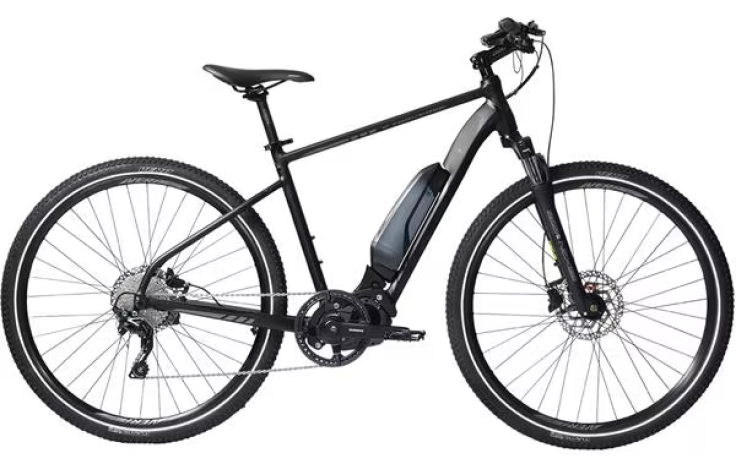 While there's no need to spend a ton on a bicycle, paying for a premium unit is well worth the benefits, especially if you choose the Fuji Traverse 1.2 E-bike. In addition to its custom alloy frame, Shimano gearset and hydraulic brakes, this bike has a Shimano STEPS mid-motor, which can crank out 20mph of maximum pedal assist when you feel too tired to go on.