DIY Breast Augmentation? Woman Dies After Injecting Vaseline Into Her Own Breasts For Boob Job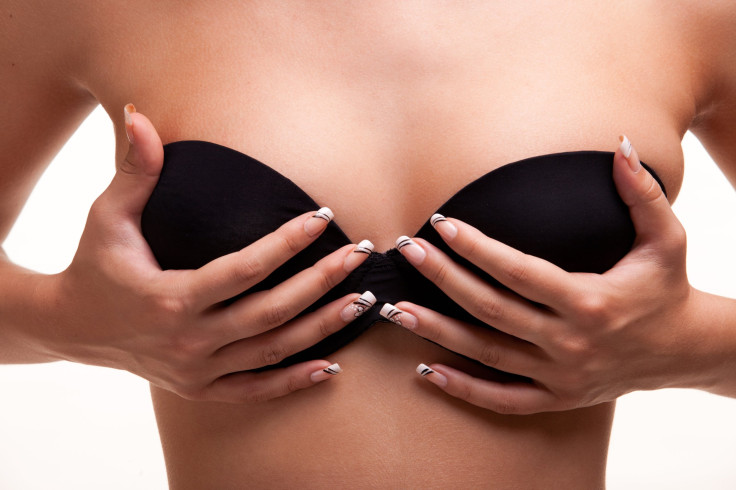 Many women, at one time or another, express the desire for a bigger derrière, while others desire to have a full bust line, or sometimes both. While breast implants and butt implants can cost anywhere from $3,500 to $5,000, according to the American Society of Plastic Surgeons, several women succumb to more unconventional and dangerous black market procedures to attain their desired physique. Thirty-nine-year-old Argentine athlete and mother Sonia Perez Llanzon paid a hefty price for beauty when she injected Vaseline into her breasts during a do-it-yourself (DIY) boob job that cost her life.
Llanzon was rushed to the Lucio Molas hospital in Santa Rosa, Argentina, just 350 miles southwest of Buenos Aires, after she experienced difficulty breathing, La Capital reported. The athlete was found to have several lesions on both of her breasts as a result of the Vaseline injections. Initially, Llanzon denied any knowledge of what she did but later confessed to the doctors she injected the solution in hopes of making her breasts bigger.
Several weeks after carrying out the dangerous procedure, the amateur runner suffered a fatal blood clot in her lung. The blood clots occurred as a result of the Vaseline entering the woman's blood stream, which eventually affected her lungs, the doctors said. Llanzon's death diagnosis was a pulmonary embolism, a sudden blockage in a lung artery.
"In all my medical career, I've never seen a case like this. The human body has antibodies to remove bacteria and viruses, but it hasn't got any mechanisms against this type of product," Julio Pla Cardenas, chief of surgery at Lucio Molas told La Capital. Pla Cardenas mentioned other people are using Vaseline in unconventional forms that is putting their lives in danger. There has also been an increasing number of men injecting themselves with Vaseline to increase their penis size.
Petroleum jelly, the main ingredient in Vaseline, is regarded as safe when used topically to cure dehydrated, flaky skin and diaper rashes. However, petroleum jelly can be found in "different grades of purity," Dr. Alan Dattner, founder of HolisticDermatology.com told The Huffington Post, so users aren't always aware of how non-toxic their petroleum jelly-based products are. Also, if Vaseline gets into the lungs, it can cause lipid pneumonia, or lung inflammation caused by lipids entering the bronchial tree.
Llanzon and other women like her have undergone risky procedures to enhance their looks and have as a result suffered the fatal consequences. The Argentine mother's exact date of death was not revealed, but Llazon's son Kevin Berazategui, shows on Facebook she died March 6. "I will love you forever. The 20 years I spent by your side were beautiful," Berazategui wrote.
Published by Medicaldaily.com